European prospects for the bZ3 look solid, however, with a potential arrival as soon as 2024, courtesy of an onslaught of similarly positioned new models from rival firms keen to steal market share from the Tesla Model 3.
Volkswagen will launch the sleek ID 6 in China next year, Hyundai's similarly positioned Ioniq 6 will arrive in the coming months and there's a raft of electric executive saloons on the way from nascent – but rapidly expanding – Chinese firms with global ambitions, including the Nio ET5, Xpeng P5 and the not-yet-confirmed but highly likely BYD Seal. 
The Seal (pictured) is interesting because a new partnership between Toyota and BYD is set to result in the bZ3 using the Chinese firm's innovative Blade lithium iron phosphate battery technology, which is said to be a much safer and more energy-dense alternative to the conventional lithium ion items powering its rivals. It's also more compact, which should give the bZ3 a competitive edge in terms of interior space.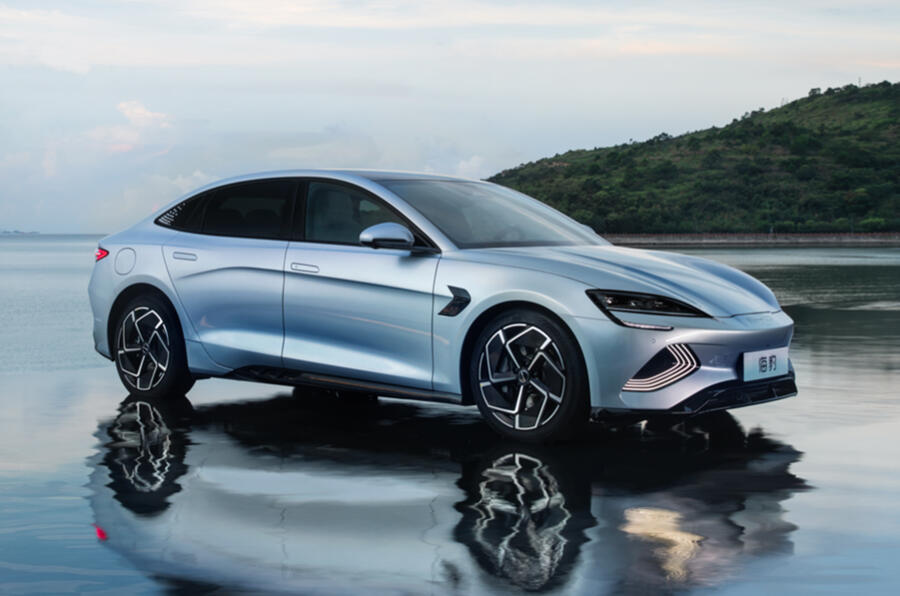 Also, UK (and most likely EU) law will mandate that all car makers have a zero-emissions line-up by 2035, and the bZ3 – at 4725mm long, 1835mm wide and 1475mm tall – seems well placed to take the role of the big-selling Corolla, an electric successor for which wasn't previewed in Toyota's 15-strong EV concept showcase last year.