[ad_1]

The interior is finished in Nordico upholstery, a textile made from recycled materials including PET bottles and corks. There's also four-zone climate control, and a three-year Care Offer package that includes three years of servicing.
Owners will be able to use their smartphone as a key for the car, with the firm's app also designed to give access to an 'ecosystem' of services, including public charging stations and smart home charging management. The EX90 will support 'Plug and Charge' which, when launched, will automatically start charging the machine and sort payment when it is plugged into a compatible charger. 
The EX90 will also support bi-directional charging, allowing it to send power to a home through a bi-directional wall box. That service will initially be offered in select markets.
The interior also features extensive use of natural and "responsible-sourced" materials. Overall, Volvo says that the EX90 contains 15 per cent recycled steel and 25 per cent recycled aluminium, along with around 48kg of recycled plastics and bio-based material – about 15 per cent of the total plastic used in the car.
Production of the Volvo EX90 will begin in the firm's plant in Charleston, USA late next year, with manufacturing at the firm's Chengdu, China plant following at a later date. Volvo says it is aiming for manufacturing at both facilities to be climate-neutral by the time production starts.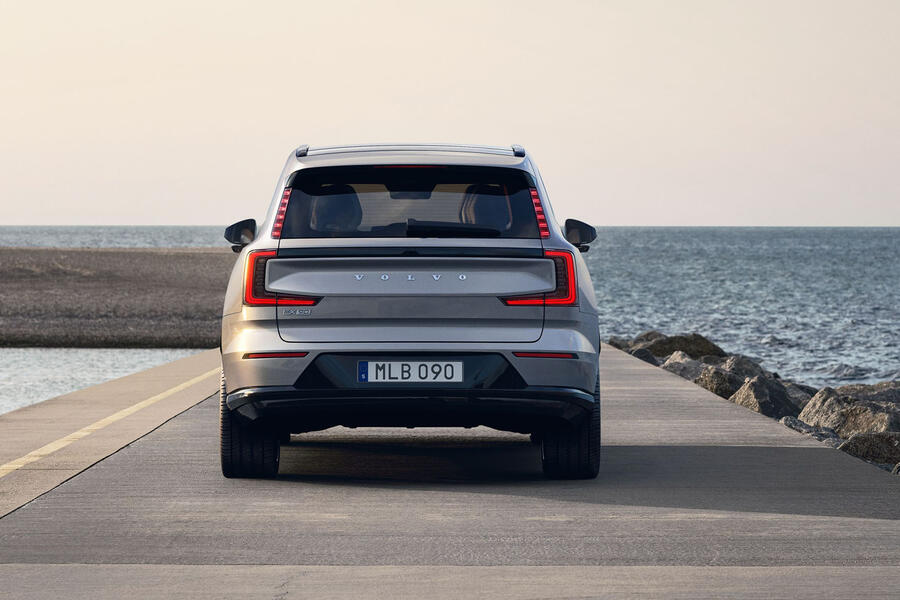 [ad_2]

Source link