[ad_1]

Unfortunately, my experience of using Fetch in the centre of Milton Keynes won't quite be the real thing because, while the service is in development, the remote-driven Kia must have a safety driver. Today, Navid Nourani, Kaveh's fellow co-founder, is that person. Like Kaveh, he's a clever chap with a PhD in robotics (Kaveh studied engineering at Cambridge) and a passion for mobility.
Initially, the pair had wanted to help companies accelerate their development of autonomous technology, but as they got deeper into the subject, they began to realise remote control could be part of the solution as well being a development bed for their own autonomous tech.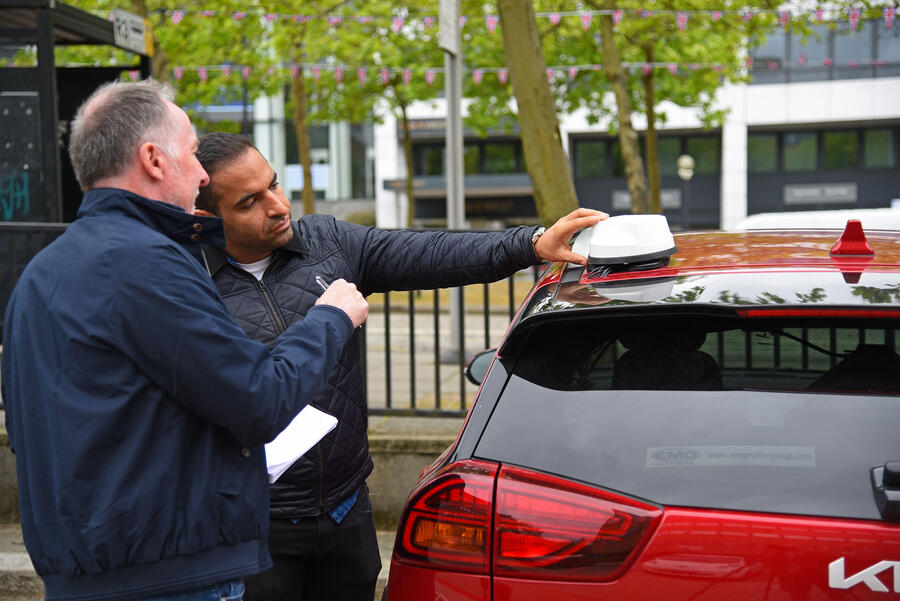 But for two, roof-mounted antennae that send and receive the crucial 4G wi-fi on which their technology relies, the Niro looks completely standard from the outside. No bulky lidar scanners here. However, once I'm settled in the passenger seat, I'm aware of more kit – specifically, the triangular-shaped camera on the windscreen. (In reality, it's a small camera with a sunscreen so the image the remote driver sees remains clear.)
In addition, there are two more small cameras on the side windows and one on the rear screen. Viewed by the remote driver, they provide a 360deg image of the Niro's surroundings. I'm wondering where the rest of the kit is, but apart from a small computer beneath my seat and some control boxes on the floor behind, which will all be miniaturised for production, that's it. The combination of the window-mounted cameras and the car's existing advanced driver assistance systems (ADAS) is sufficient to enable remote control of the Niro.
[ad_2]

Source link