[ad_1]

Porsche has today provided further details of its new Premium Platform Electric (PPE) architecture, set to arrive with the Porsche Macan EV and sibling brand Audi's Q6 E-tron.
The headlines include an 800V electrical architecture, competitive battery capacities and an emphasis on weight distribution in a bid to maintain the dynamic character of Porsche's legacy models.
But it is not the on-paper figures through which PPE's impact will be most dramatically felt – nor is that what Porsche people were most excited by at a media briefing in Franciacorta, Italy. Instead, they emphasised its profitability, and the avenues this opens for the brand.
Barbara Frenkel, board executive for procurement, said the platform would be the launch pad for high-volume electric cars made in a "very profitable way".
This implies that the firm is positioning the Porsche Macan EV to ultimately take the reins from the petrol version – for which sales will continue in parallel – as its best-selling model, its higher price generating greater profit.
Enthusiasts might reel at the notion of Porsche leading its line-up with what is expected to be a two-tonne-plus electric crossover – almost antithetical to its historical line-up – but this may not be such a bad thing.
For one, the bullishness of Porsche executives about PPE's profitability means that even if only a mild success, it could secure funding for the development of future internal-combustion models.
And this is important because Porsche appears keen to maintain its investment in ICEs – with a Formula 1 deal for 2026 on the cards and synthetic fuel development work under way in Chile.
It also means that there should be more money for some of the less 'sensible' skunkworks projects many of us fawn over, such as the Porsche Cayman GT4 RS and soon to be revealed 911 Dakar.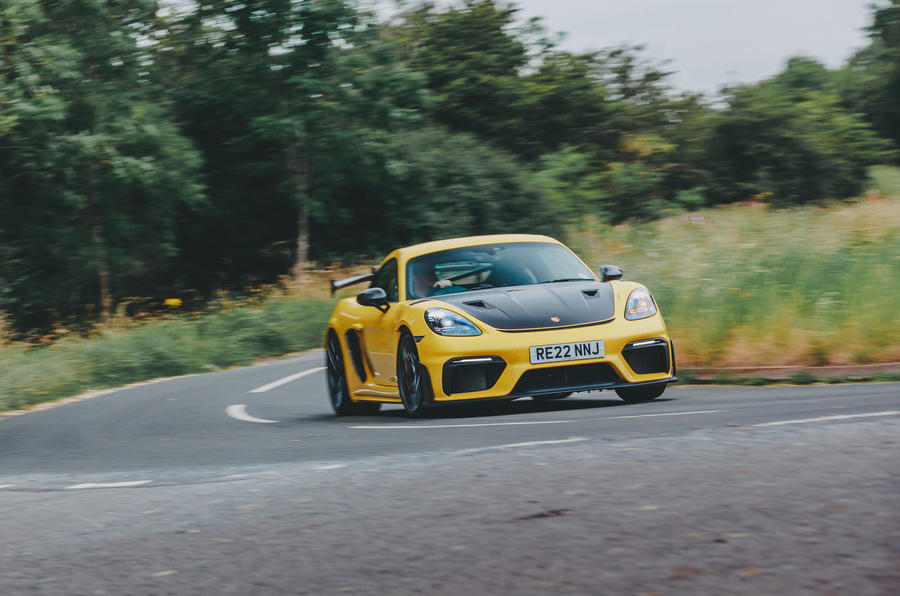 [ad_2]

Source link