[ad_1]

As much as I hesitate to admit it, the concept of a GTC4 Lusso on stilts, only with far better rear-seat access and luggage space, isn't exactly lacking in appeal, especially for those who will actually tour in the thing.
After all, riding high is intrinsically comforting, and if Aston Martin can make the DBX 707 so dynamically well sorted, you have to imagine that Ferrari can at least hit the same heights.
In relation to the competition, I'd expect the Purosangue to feel unusually light on its toes, agile and balanced. It might even be genuinely playful, in the way shown possible by Alfa's Stelvio Quadrifoglio and, to some extent, the Aston. How well the atmospheric V12 will suit it, though, I'm not so sure. Torque will be key. 
MATT PRIOR
Owners of Ferrari FFs and GTC4 Lussos tend to love them and use them a great deal.
The Purosangue should lift that usability yet another notch and, I suspect, significantly increase the 3000-mile average that most modern Ferraris cover each year.
Chief engineer Raffaele de Simone said Ferrari resisted making an SUV/crossover/whatever "until it could be a genuine Ferrari". I guess we'll see.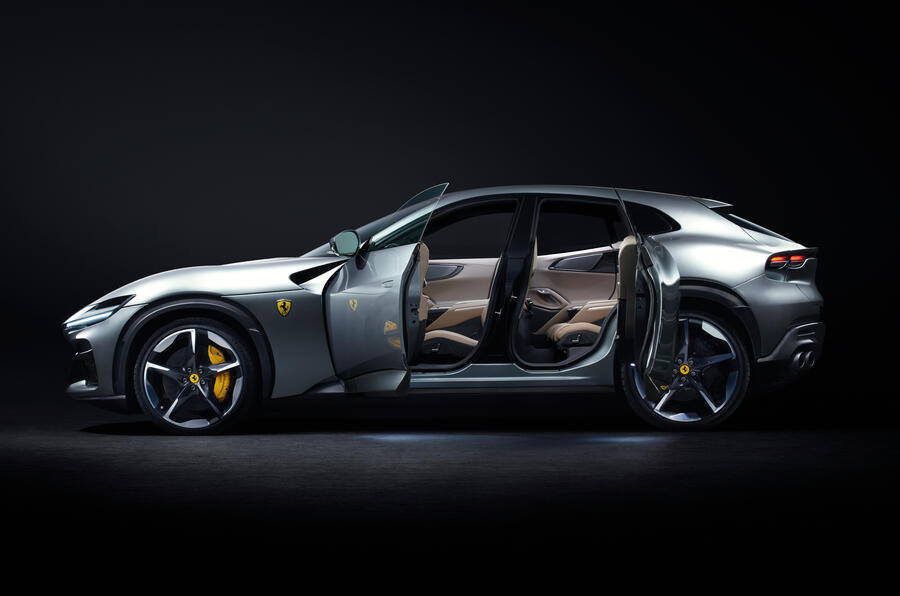 [ad_2]

Source link