A gloriously unglamorous 1994 Vauxhall Astra Merit has won the Concours de l'Ordinaire at the sold-out Festival of the Unexceptional, reaffirming just why this event remains one of the highlights of the car calendar.
Featuring a 1.4-litre engine producing just 59bhp, the non-metallic red Astra has a great back story with current owner Samuel Allan. He bought the car off a neighbour after eyeing it up for nearly a decade and eventually managed to seal the deal after leaving a note asking if the person wanted to sell it. 
Even among the superb collection of 50 cars lined up in the Concours de l'Ordinaire, the Astra stood out, partly because of its Garfield toy stuck in the back window, a nice nod to a trend in the car's heyday.
The FOTU is a brilliantly eccentric go-to event – even the long queues to get in tick a particular box in our British psyche. I went along in a Mazda MX-3, featuring a characterful 1.8-litre V6, and as the kids and I sweltered in its non-AC interior, breathing in a not-so-healthy dose of fumes from the Triumph TR7 in front, it was amazing to see the reaction from the younger lot.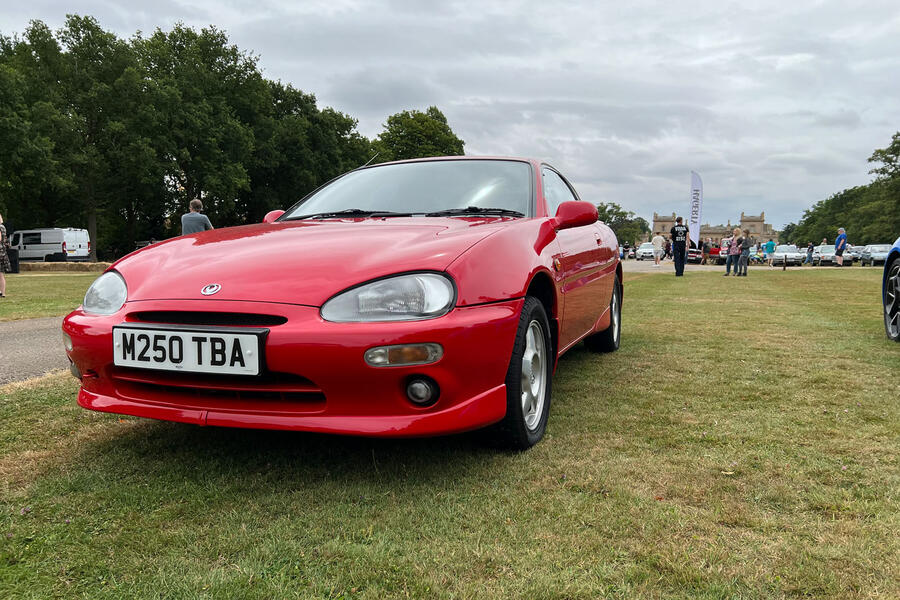 My eldest was delighted the Mazda had a screen – a tiny digital display to show what the radio is tuned to – and that got me explaining about cassette tapes and different frequencies on the FM stereo. If nothing else, it meant there were no arguments about what music we were listening to, as my memory of precise bandwidths only stretches to 102.7FM.