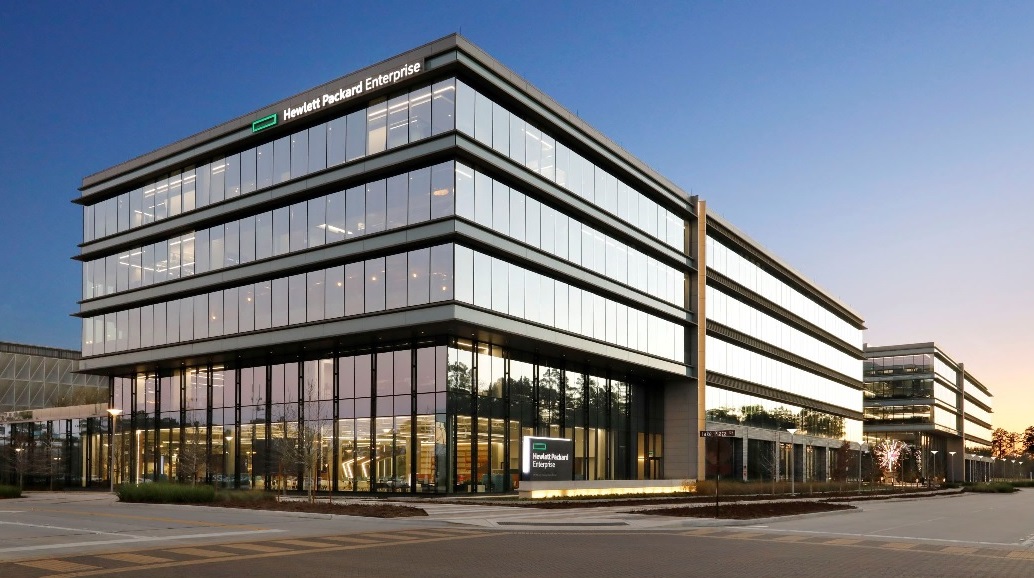 When Hewlett Packard Enterprise Co. launched its new ProLiant RL300 Gen 11 server in June, the company's investment in its hardware line made a statement about the hybrid future.
HPE signaled that enterprise customers were looking for server vendors to deliver end-to-end security, optimized performance per workload, and a fully managed environment that can be deployed in cloud or on-premises. Amid the noise and hoopla surrounding the IT world, compute infrastructure matters.
Perhaps more significantly, ProLiant represents an important transformation for HPE itself, one in which the company is focused on bringing platforms and capabilities for platforms to the enterprise market. The company has generated a great deal of publicity around its shift to as-a-service delivery through offerings such as GreenLake, but it is also doubling down when it comes to enterprise hardware.
"When I see HPE pivoting to services through GreenLake, I don't see this as an exclusive software play," said Matt Kimball, senior data center analyst at Moor Insights and Strategy, in an interview with SiliconANGLE for this story. "Nor do I see this as throwing commodity infrastructure together to drive down operational costs. Rather, to be successful requires additional investments in both hardware and software and the ProLiant portfolio. And that's what I see the company doing."
ProLiant as a platform
When HPE announced its latest ProLiant offering in June, the company focused on enabling its servers to deliver high performance and power efficiency in support of a wide range of use cases and applications. The inclusion of a single socket capable of delivering up to 128 cores of compute appealed to customers seeking support for digital services, streaming, social media, and to businesses offering infrastructure, platform and software as-a-service for the cloud ecosystem.
It is a broad field, indicative of how companies are approaching hybrid models and how compute vendors such as HPE must be able to meet a wide range of needs.
"The modern company utilizes the clouds, public and hybrid, as well as traditional infrastructure," Kimball said. "The on-prem datacenter is not going away, and traditional infrastructure will be around for a long time. So, the story begins with ProLiant being an anchor or platform that enables all of these environments and operating models to 'just run' with consistency of security and management."
This concept of ProLiant as the "anchor platform" was reinforced by HPE's adoption of custom silicon. With the release of the RL300 earlier this year, HPE became the first major server vendor to deliver cloud-native compute solutions using Arm-based processors from Ampere.
Silicon is one of the ways that HPE is seeking to differentiate ProLiant. The Ampere Altra and Altra Max processors, shipped with ProLiant machines, are system-on-chip or SOC solutions built for cloud-native workloads.
HPE has also demonstrated an interest in exploring alternative processor architectures outside of the x86 family. HPE has incorporated the AMD/Pensando Distributed Services Card, powered by an advanced data processing unit, to support ProLiant servers equipped with the vSphere Distributed Services Engine.
Processors such as those provided by Ampere and AMD/Pensando are built to meet an increasing appetite by enterprises for network acceleration. HPE is sizing up the market and bringing in silicon solutions to support growing demand for scale-out, cloud-native systems.
Open-source and telco
The hybrid future will also rely on open-source technologies. In its release of the ProLiant RL300, HPE included OpenBMC, a baseboard management controller firmware stack. The Linux distribution for BMCs is meant to work across high performance computing, telecommunications, and cloud-scale data centers.
Open-source tools are widely used in cloud-native data centers to provision infrastructure, and companies have developed proprietary tools to manage disparate solutions. Although HPE uses OneView as its vendor management console, the inclusion of OpenBMC can provide the same functionality without a need for vendor lock-in.
"This demonstrates that the company understands that not all of its customers are going to use OneView and HPE management tools," Kimball noted. "To be part of this bigger 'open world,' well, its platforms have to be open."
HPE's design of the ProLiant RL300 appears positioned to take full advantage of another significant business opportunity: a growing 5G-fueled telecommunications market.
The company has been noticeably active over the past year in pursuing deals and partnerships within the telco arena. Earlier this year, HPE announced a collaboration with Qualcomm Inc. on a next generation 5G distributed unit for mobile networks. The deal combined Qualcomm's accelerator card with the HPE ProLiant DL110.
HPE has also pursued initiatives in the Open RAN or radio access network space, signing deals with Samsung and Japanese telecommunications giant KDDI in the past few months. In April, the company unveiled RAN Automation as a service management and orchestration solution for optimizing radio access resources and spectrum. The offering has also been included in its ProLiant server line.
"Compute density and high throughput make some of the ProLiant platforms ideal for 5G build outs," Kimball noted.
Silicon root of trust
When HPE unveiled its next generation ProLiant portfolio in 2017, the company billed the hardware as "the world's most secure industry standard servers." HPE has continued to make security a key element of its server marketing strategy.
HPE's approach was to build firmware security directly into silicon, linking processor technology with HPE Integrated Lights Out or iLO firmware to ensure that servers could not execute malicious code. This "silicon root of trust" posture has carried over into the latest ProLiant release, based in part on the launch of Project Aurora in 2021.
Project Aurora extended the root of trust to embedded platforms that continuously and automatically protect infrastructure, software deployments, operating systems, and workloads. HPE has integrated Project Aurora's Trusted Platform Module into its ProLiant server line, enabling zero-trust security architectures from edge to cloud.
"Zero-trust is a way of providing a mechanism for enterprises to allow for everything in their enterprise, whether it's a server, a human or anything in between, to be verified and attested to before they're allowed to access or transact in certain ways," said Sunil James, senior director for security engineering at HPE, in an interview with SiliconANGLE. "Project Aurora's capabilities are going to provide a consistent way to do the things … to allow zero-trust architectures to become real."
HPE has prospered in the competitive server business for a long time. Despite going head-to-head with the likes of Dell Technologies and IBM, HPE has managed to maintain its position near the top of the server market.
The financial performance of HPE's server business continues to be robust. In HPE's Q3 earnings call with analysts at the end of August, the company's chief financial officer noted that, at 13.3% operating performance margins, HPE has the most profitable compute server business in the industry.
"The culture at the company is very forward thinking, and it likes to demonstrate how innovative it is to the market," said Moor Insights' Kimball. "In all of this, the marketing folks will have to remember that the market is still buying a lot of traditional rack servers, and it has to maintain its voice and presence. HPE will continue to design and expand its ProLiant portfolio – rest assured."
Photo: Hewlett Packard Enterprise
---
Show your support for our mission by joining our Cube Club and Cube Event Community of experts. Join the community that includes Amazon Web Services and Amazon.com CEO Andy Jassy, Dell Technologies founder and CEO Michael Dell, Intel CEO Pat Gelsinger and many more luminaries and experts.