[ad_1]

"It is the right time to go because these five-year rules cycles come around quickly. There are some pretty complex questions that have to be asked, and for 2027 what should a car be? Will a 2-litre engine still be acceptable politically? Do you up the electric content? If you do the cost will go up, so is that sustainable for a national championship?
"Somebody said to me EVs are very nice when they shoot off the line, but that's the end of the story. So there's a lot to decide and I just didn't want to go through that again. If you want to reinvent the car that has to be decided by 2025, and that's little more than two years away."
What's his feeing on future BTCC regs? "I really don't know," he admits. "Are we drifting away from electric cars with all these new synthetic and e-fuels? That is a very good question. Ulrich Baretsky at Audi has always said the electric car will never be the answer, it will be a combination, that the petrol engine has a long way to go. He may well be right."
The man in black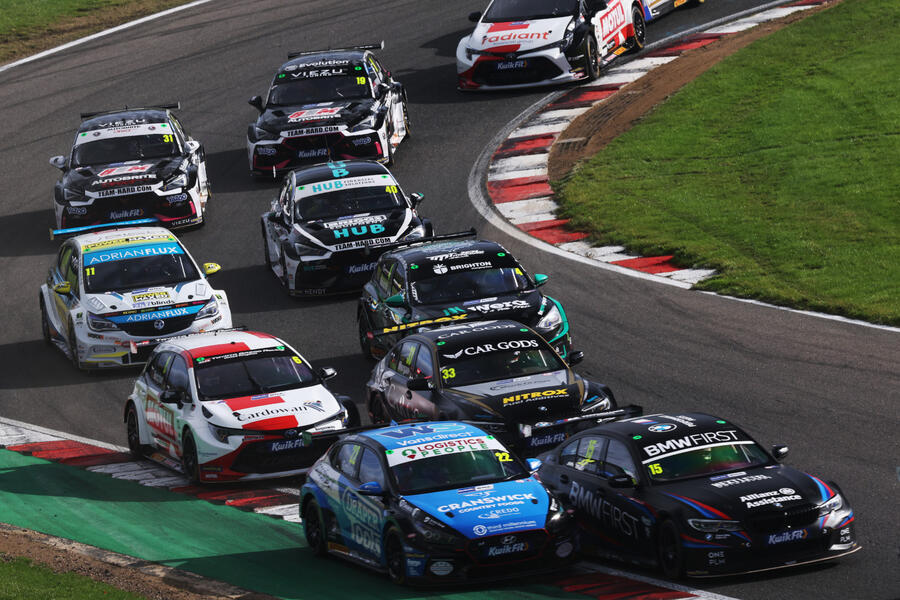 Scrutineers are like referees in football: you only ever hear about them when there's trouble and it's a thankless task. Riches found himself drawn in during the 1980s when he worked for Lotus, which made him a prime example of poacher-turned-gamekeeper.
His experience is vast, with his focus turning exclusively to the BTCC in 1993 and then full-time from '96 – the heart of the fabled Super Touring era. That's a long time marshalling testy team principals. "You get hardened to it because at times it becomes a whinging championship," he says. "Everybody whinges. In some ways if they are all whinging we've got it about right."
He's careful on what he says about the current teams – because he still has to work with them! But does he have particular affection for the old Super Touring golden era?
"From the point of view of the technology and the people, yes," he says. "The characters we had back the: Gabriele Tarquini, Frank Biela, Rickard Rydell, Alain Menu, Laurent Aiello, Yvan Muller and all the rest. But if you look at the racing it was actually nowhere near as good. Lap times used to jump by a second a season, so it was a Volvo year or a Nissan year or a Renault year.
[ad_2]

Source link