[ad_1]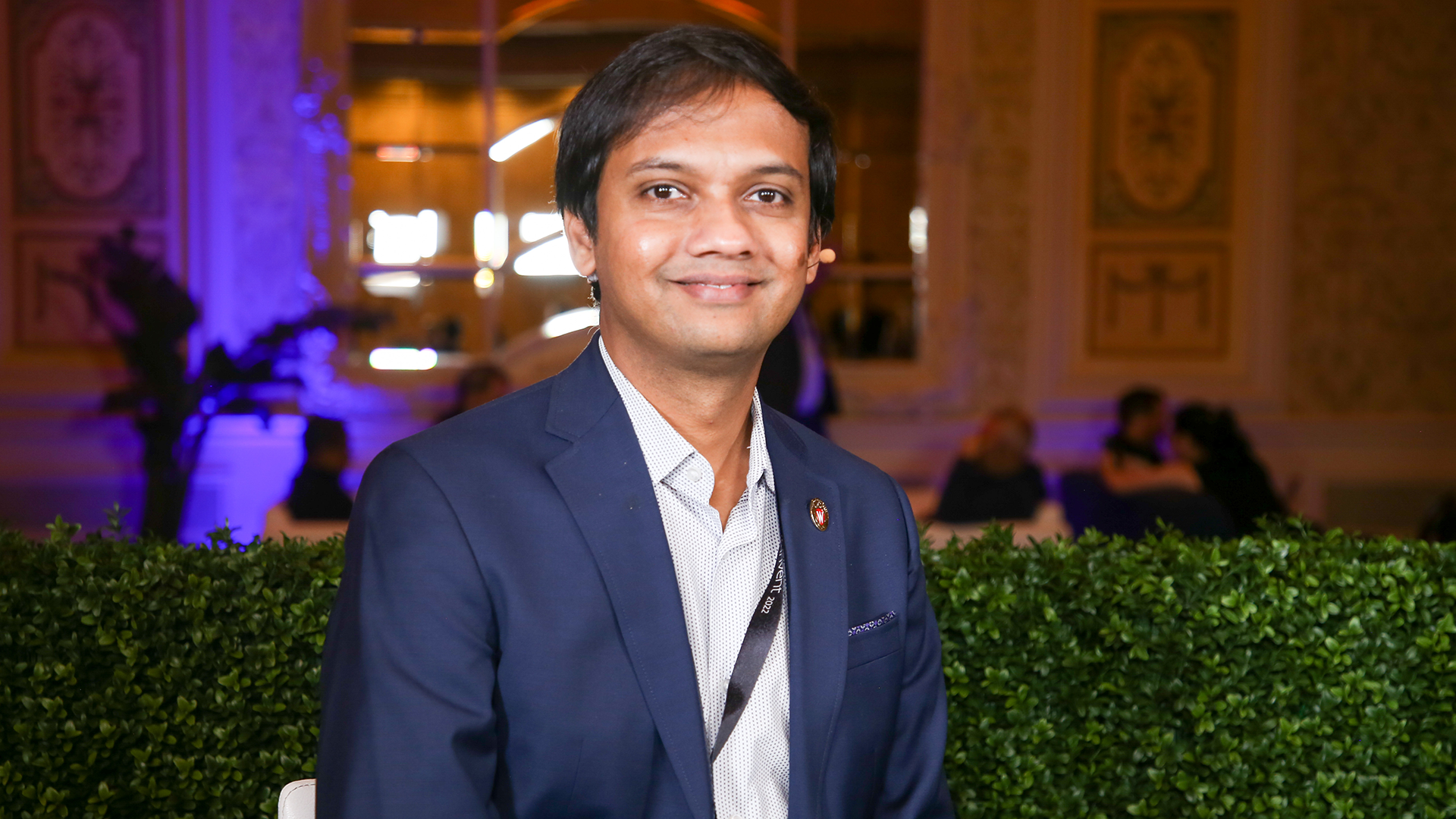 Running real-time analytics is becoming increasingly critical across various industries, but organizations need high-concurrency and low-latency query processing for maximum efficiency. 
That's what Rockset Inc. hopes to provide with its real-time analytics database built for the cloud — without the cost and complexity barriers that usually come with it.
"Data needs to be fresh; your analytics needs to be fast," said Venkat Venkataramani (pictured), co-founder and chief executive officer of Rockset Inc., which is built on AWS and is part of the AWS Accelerate program. "We're very, very happy to be part of this movement from batch to real time that is happening in the world." 
Venkataramani spoke with theCUBE industry analyst John Walls during the AWS re:Invent 2022 Global Startup Program, during an exclusive broadcast on theCUBE, SiliconANGLE Media's livestreaming studio. They discussed Rockset's real-time analytics database and its possible hundreds of modern data applications. (* Disclosure below.)
Fast and fresh or stale and slow?
Venkataramani often asks people: Do you want fast analytics on fresh data or slow analytics on stale data? One hundred times out of a hundred, it's always the former.
"So then the question is, why hasn't this happened already? Why is this still a new trend that is emerging as opposed to something that everybody's taking for granted?" he asked. "It really comes down to computer efficiency."
Real-time analytics traditionally used older technologies, and some of these technologies bring complexity associated with real-time analytics, along with cost and performance barriers, according to Venkataramani.
"So Rockset, from the very beginning, has been obsessing about building the most computer-efficient, real-time database in the world," he said. "AWS, on one hand, allows us to make a consumption-based pricing model, so you can only pay for what you use. And that shatters all the cost barriers."
In Venkataramani's view, the spark is the world going from batch to real-time, citing mainstream adoption of technologies like Apache Kafka and Confluent.
"In growing that community and use cases, now businesses are acquiring business data, really important business data, in real time. Now, they want to operationalize it," he said. "Business intelligence is getting replaced in all modern enterprises with what we call operational intelligence — don't tell me what happened last quarter and how to plan this quarter better. Tell me what's happening today, what's happening right now."
Big performance boost
As part of its appearance at re:Invent, Rockset announced it had released software that leverages 3rd Gen Intel Xeon Scalable processors, codenamed Ice Lake. When the company ports it over, Rockset queries receive an 84% performance boost compared to the Star Schema Benchmark (SSB), an industry-standard benchmark for query performance typical of data applications.
"It's an incredible milestone. It reduces the barrier even more in terms of cost and pushes the efficiency and sets a really new record for how efficient real-time data processing can be in the cloud," Venkataramani said. "So, we used to benchmark ourselves against some of our other real-time data providers, and we were already faster. Now, we've set a much, much higher bar for other people to follow." 
Of course, real time has an inherent problem: The data never stops coming. When people think they want a real-time dashboard, they realize they won't be staring at it 24/7.
"The questions you're asking on your data never stops. And it's often a program asking the question to detect anomalies and things like that," Venkataramani said. "If you look at traditional data warehouses and data lakes, they're not really optimized for these kinds of workloads."
When an analyst comes and asks a question to generate a report, one can spin up a whole bunch of compute, create a report and tear it all down when done. But that compute isn't running 24/7 to ingest data or answer questions continuously.
"So the compute efficiency that is needed is much, much higher," Venkataramani said. "That is why Rockset was born. From the very beginning, we've built for these use cases. We have an extremely powerful SQL engine that can give you full feature SQL analytics in a very, very compute-efficient way in the cloud."
Here's the complete video interview, part of SiliconANGLE's and theCUBE's coverage of the AWS re:Invent 2022 Global Startup Program:
(* Disclosure: Rockset Inc. sponsored this segment of theCUBE. Neither Rockset nor other sponsors have editorial control over content on theCUBE or SiliconANGLE.)
Photo: SiliconANGLE
---
Show your support for our mission by joining our Cube Club and Cube Event Community of experts. Join the community that includes Amazon Web Services and Amazon.com CEO Andy Jassy, Dell Technologies founder and CEO Michael Dell, Intel CEO Pat Gelsinger and many more luminaries and experts.
[ad_2]

Source link