"Chippenham, in Wiltshire!" he beams. "Every time they ask me how long it's taken me to get to a meeting here in the south-east, I say 'two hours'."
"It's why they call him Two-hour Pete," interjects a fellow member, helpfully.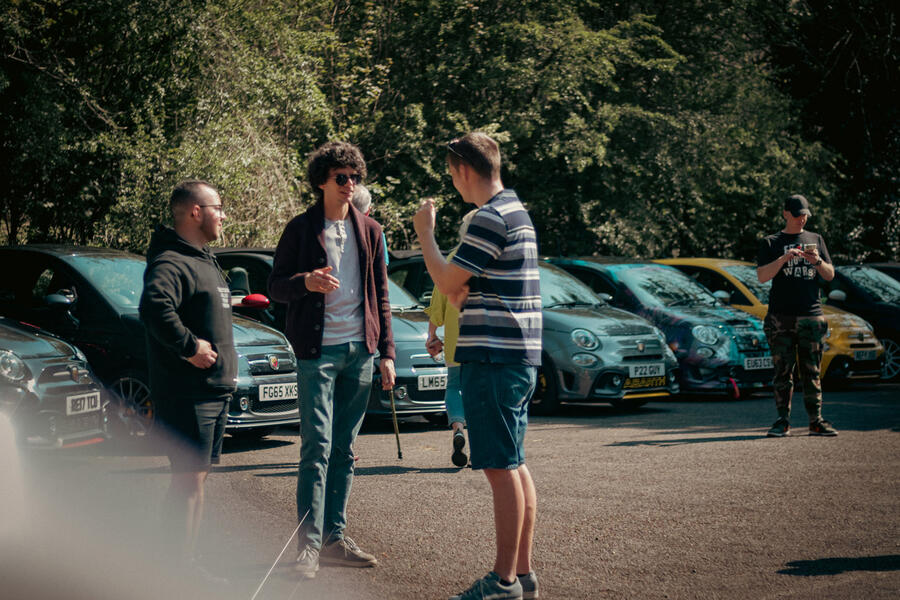 Behind every successful car club is a solid band of dedicated enthusiasts; people prepared to give up their time to organise meets, maintain the club website and keep the flame alive. Although he wouldn't thank me for saying so and, indeed, insists the club has no hierarchy, John Wildey is one of those people on whom the AOCSSH depends. His passion for Abarth is obvious. He has done no less than 84,000 miles in his 595 Competizione, which he bought new in 2018, and I have it on good authority from someone unconnected with the club that he drives it pretty much at ten-tenths wherever he goes. "Every day I come into work he's right behind me, blipping the throttle so I can hear the exhaust," they say, eyes rolling.
His previous car was an ancient Peugeot 306 GTI-6, which he drove until it fell apart. "I wanted an underdog like it, which is how I came to buy my 595," he says. He says the purpose of the club is to help fellow Abarth owners become friends, to show them what sort of mods are possible (most Abarths here are mapped) and, importantly, to help sustain members' passion for their cars. In these digitally remote times, I can't argue with any of that.