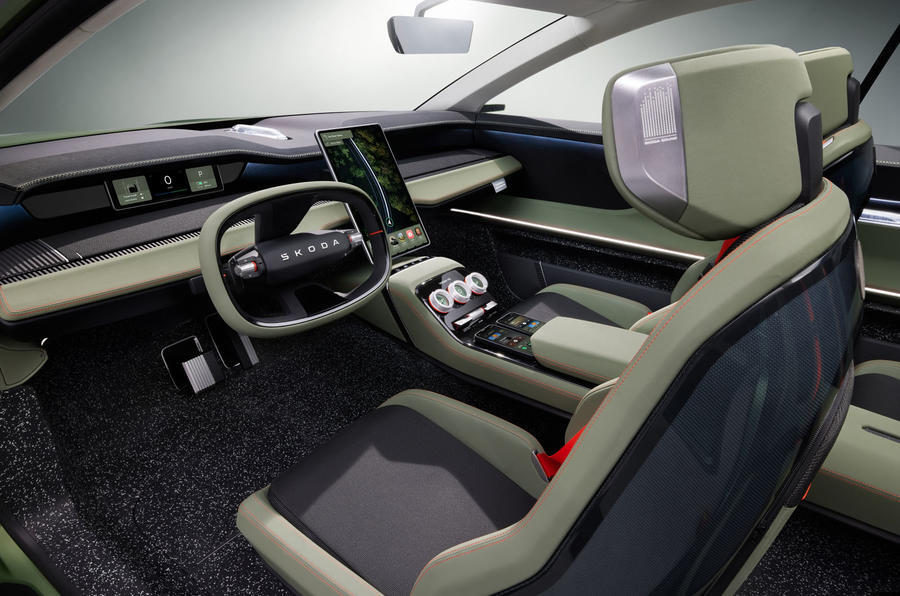 "Through our new brand identity, we're getting ready for the electric future," said marketing boss Martin Jahn. "With the new styling, we're taking the brand to the next level."
This look includes a hardened face, named Tech Deck, accompanied by Skoda's signature small front grille, which has been designed so that it can feature on both the firm's larger and smaller cars. This is flanked by new T-shape headlights, mirrored in the rear light design.
Large skidplates front and rear round off the rugged design. These are expected to become defining features throughout the Skoda EV line-up, beyond just its SUVs.
One of the most striking features of the Vision 7S concept is the seven vertical air intakes at both the front and the rear, which feed the cooling system and direct air to the brakes – something Skoda says will feature on its upcoming larger models.