With a kerb weight of 1788kg, the Premium is getting on for twice the weight of the existing EQ Fortwo, yet it rarely feels that heavy on road, thanks to brisk performance and a well-mannered chassis.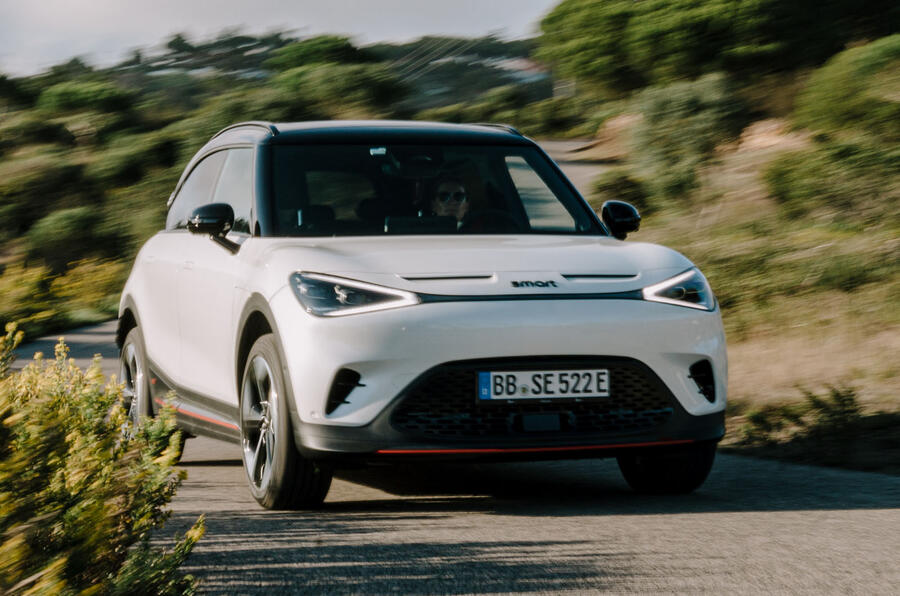 As with most EVs, acceleration is keenest at lower speeds, with rapid responses and the absence of gearbox delays ensuring that gaps are there for the taking.
Beyond 60mph, the rate at which speed is gathered starts to tail off, but the #1 is still pulling reasonably hard as it gets to the upper end of likely motorway cruising speeds. Ultimately, a 112mph limiter calls time, but few drivers will ever be likely to find it.
There are three driving modes – Eco, Comfort and Sport – although the lack of adaptive dampers means these alter only the accelerator mapping, regenerative braking strength and steering weight.
Two levels of regen can be manually selected, and there's no option of a freewheeling sail mode, unlike in some EVs. There is a one-pedal driving function, but this slows you very gradually, and with Sport mode selected it isn't able to bring the #1 to a full halt on a falling gradient.