[ad_1]

Although people won't be cross-shopping the Roma and SF90, the context of my experience in the latter was important for what was to come on my return leg in the former.
Having received the keys on the eve of the 24-hour race, I head off to the La Sarthe circuit to enjoy the wonderful evening twilight and eventual darkness, all while soaking up the atmosphere, starring in the Instagram videos of many a carspotter by the roadside and, yes, joining in the slightly childish revving in the occasional traffic jam when encouraged by said Instagrammers. When an engine sounds this good, and with so many cars going electric, it almost feels like a duty to do so. I frequently oblige, enjoying the interaction of the oversized paddles in the process.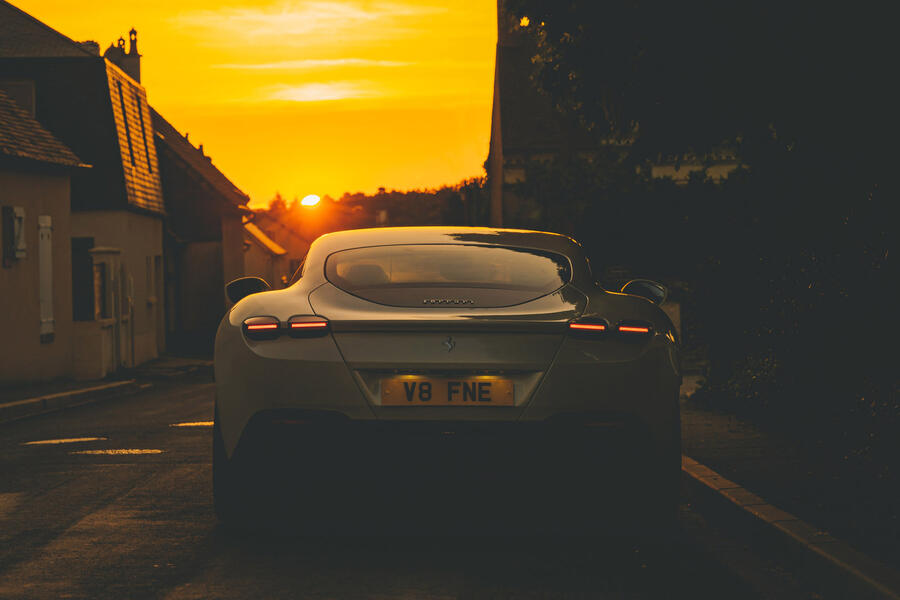 Appetite whetted, I park up at the circuit again the next day, ready to watch the race. The start, and indeed the build-up to it, is some spectacle, before the two Toyota GR010 hypercars streak off into the distance, never to be challenged again – and there are still more than 23 hours to go. It's more than 30deg C, there's no cloud cover and limited shade, it's incredibly busy and it's hard to get a good vantage point. Woe is me etc.
I will admit that while I love the spectacle and human element of Le Mans, endurance racing isn't really my bag in terms of sporting spectacle. That said, next year onwards looks to be a far better and closer contest, with works entries from Porsche, Peugeot and Ferrari, ending a 50-year absence to challenge Toyota. That will be then, but this is now, and in lieu of wheel-to-wheel racing, what I really want to stand and see is the cars in the dark. That's the real unique element of Le Mans: top-rung sports cars appearing only as dancing pairs of headlights. But that's a good six hours from now.
[ad_2]

Source link