Volvo uses Google platform in latest models
Stellantis cools on using Google's operating system for new-generation infotainment
Google's takeover of the dashboard was looking inevitable after the likes of Volvo, Renault, General Motors and Stellantis began rolling out the Android Automotive Operating System for their in-car infotainment. Then in June came Apple's announcement that it would expand CarPlay to power the entire infotainment system, should car makers want it.
In July, analyst company S&P Global Mobility declared in a special report that Google was "taking the lead", predicting Android Automotive OS would grab an 18% share by 2027, up from 1% now.
But Stellantis has now cooled on its Google ambition, prompting the question: is the expected big-tech takeover of the dashboard really that inevitable?
The benefit of running Android Automotive OS (as opposed to phone mirroring add-on Android Auto) was that you could then tap into Google Automotive Services, which offers voice control, embedded Google Maps and access to the ever expanding Google Play app store. Renault, Volvo, Polestar and GM went this route and declared customers were happy with a system that was much closer to that found on their smartphone.
Stellantis, owner of brands as diverse as Peugeot, Alfa Romeo and Dodge, didn't initially sign up to Google Automotive Services, and so while the new Jeep Avenger runs Android Automotive OS, it also uses Amazon's Alexa voice assistant and runs TomTom's maps.
Now it's saying it won't, ever. "We've decided we're not going to move to Google Automotive Services," Ned Curic, chief technology officer at Stellantis, told Autocar at the sidelines of the recent Paris motor show.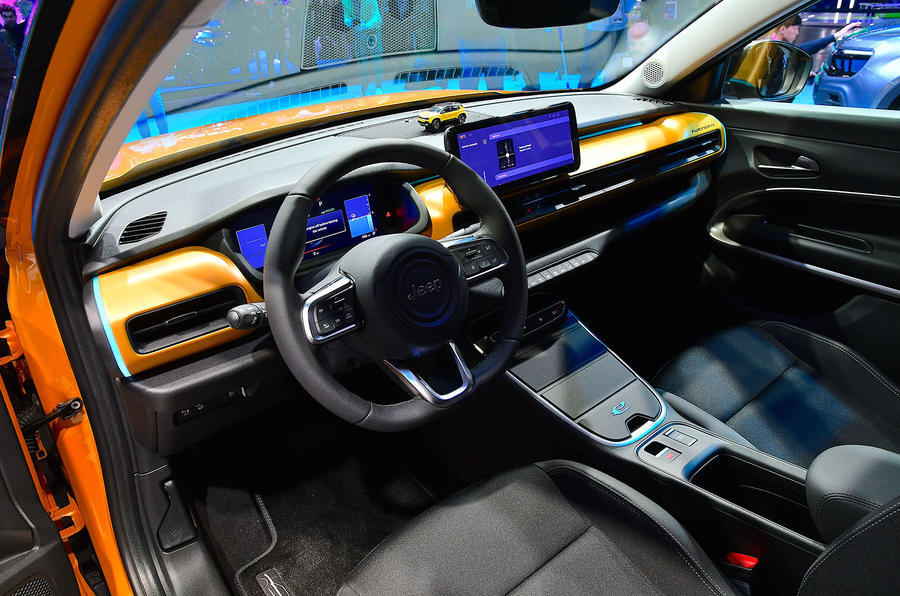 Stellantis's reasoning was twofold. One: Android Automotive didn't deliver the "unique experiences" Stellantis wants to provide to its customers. Two: the Google operating system is too "heavy" – ie requires a lot of computer power and needs lots of data-rich updates. "Managing a large fleet for download scheduling becomes challenging," Curic said. "Other car makers are learning to deal with that, but they're finding out unless they use a much lighter operating platform, it's very difficult."
For its STLA SmartCockpit digital platforms, due to roll out from 2024, Stellantis probably won't use Google at all. "We haven't spoken about which operating system we will use, but the likelihood is it will be not Android-based," Curic said. "It'll be a much lighter, purpose-designed digital cabin software. Something similar but much lighter than somebody like Tesla has." He mentioned the possibility that it would be Linux based. 
The open-source Automotive Grade Linux is proving more and more popular with car companies as they look to control their own software, with S&P predicting it will rise to from its current 14% share now to around a quarter by 2026.
Stellantis will then build its own 'abstraction layer' on top, leveraging software from its two partners for the STLA Cockpit, Amazon and Foxconn.
What it means is that Stellantis remains in control of what customers see and experience on their dashboard. "Owning the software capability is an absolute must for every car company," Curic said.
But this is famously hard, which is why so many are choosing to hand the difficult part to Google and forego the benefits that migrate to the tech company – for example, data.
Ford, for example, suffered years of problems trying to make its Sync platform work before announcing in 2021 that it would switch to Android Automotive. The first Ford cars running on it are expected in 2023. "Even on the retail side, we lost the battle on content 10 years ago without knowing it. Navigation, movies, music, we had no rights to that. I told my team: stop it," CEO Jim Farley told a financial conference in June. "Stop writing navigation systems, buying maps. Let's just go to Google or Apple and make it easy for customers." 
The headaches of developing your own software was revealed in the Porsche share prospectus, where the company admitted that the electric Macan SUV had been delayed a year to 2024 in part due to unforeseen problems within the Volkswagen Group's Cariad software division building the E3 1.2 software platform.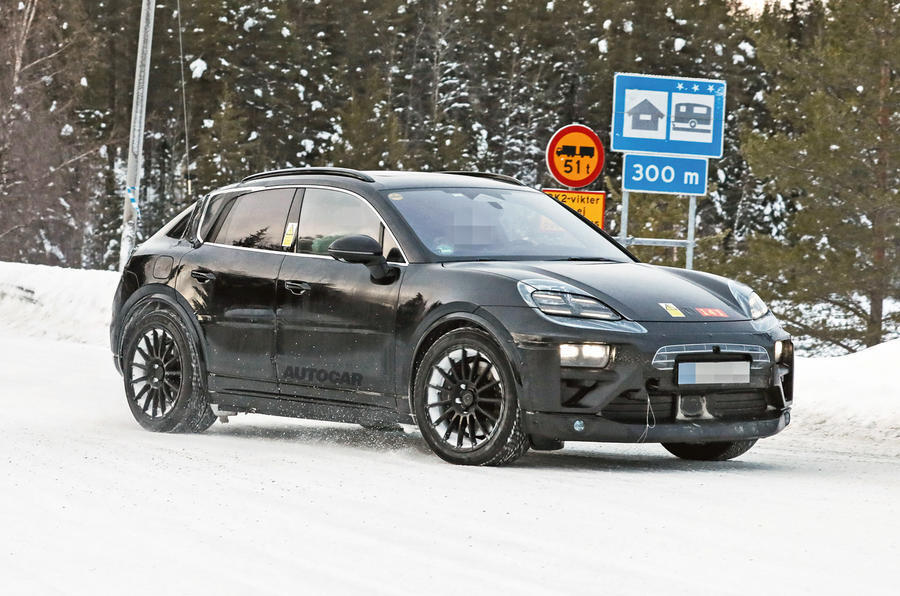 The problems within Cariad to roll out new software across the Volkswagen Group reportedly cost group CEO Herbert Diess his job, illustrating just how vital software has become in the push to offer more cloud-based features and transform modern motoring (ideally for the benefit of both car maker and customer and not to their detriment, which it can often feel like).
Making it a lot easier for car companies going it alone on the software is the chip company Qualcomm, which has built up a $30 billion (£27 billion) order bank from car makers for its 'system on chip' powerful mini computers, including Stellantis for its STLA Brain. 
Qualcomm's strategy is to offer the chips plus a layer of software that enables the car maker to run pretty much what it wants. "It creates a platform where the digital cockpit be can container for all the different applications and they can co-exist," Qualcomm CEO Cristiano Amon told investors at a recent conference. "That creates incredible value for the car maker as the OEM is owner of the platform. It's not owned by a different company."
So you can include the car maker's favourite voice control, maps, app store or whatever without handing over control to big tech, who might not have your concerns as the first priority. For example, BMW, Mercedes and Audi are all shareholders of Dutch mapping company Here and would therefore prioritise using the company's maps rather than embedding those from Google via its GAS platform.
Again, it's about control. "A lot of OEMs don't like the idea of basically giving away the full user experience to Google Automotive Services," Remco Timmer, head of product management at Here Technologies, told Autocar. "They want to retain access to the eyeballs of the user and prioritise them in services they are building to monetise those users."
However, the danger is that you spend all that money, and drivers just continue to mirror their phones on the cabin screen and bypass all your hard work. Stellantis's Curic said: "It needs to as good if not better than Apple CarPlay and Android Auto, otherwise customers will just use them."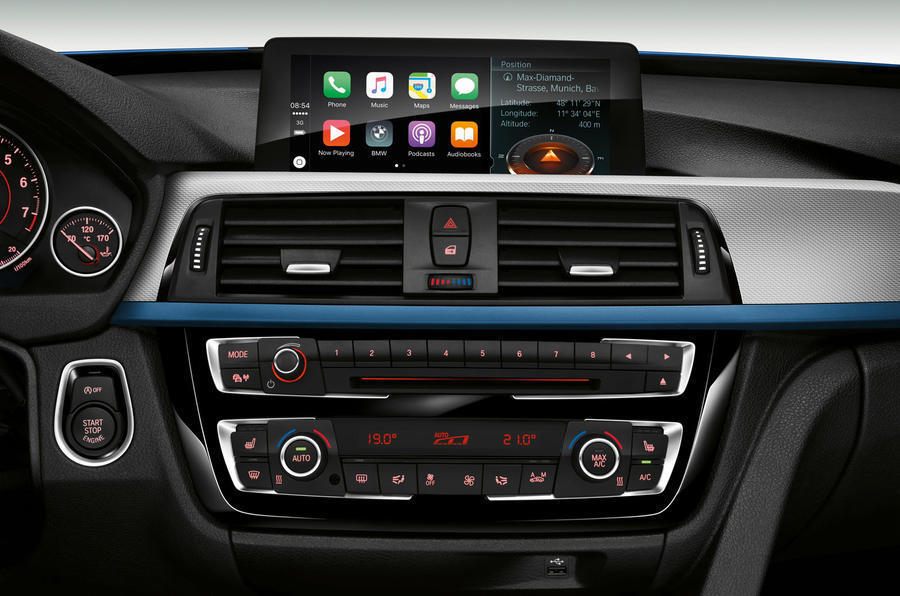 Which car firms use Google Android Automotive OS and which are planning to?*
Polestar
Already integrated in: 2, 3GAS integration: Yes (Google Assistant, Google Maps and Google Play Store)
Volvo
Already integrated in: XC40 P8, XC40 Recharge, XC60, V90, S90, XC90 GAS integration? Yes (Google Assistant, Google Maps and Google Play Store)
Renault
Already integrated in: Mégane E-Tech, Austral
GAS integration? Yes (Google Assistant, Google Maps and Google Play Store)
General Motors 
Already integrated in: Hummer EV, GMC Yukon, Yukon XL, Sierra 1500; Chevrolet Tahoe, Suburban, Silverado; Cadillac Lyriq
GAS integration? Yes (Google Assistant, Google Maps and Google Play Store)
Stellantis
Already integrated in: Jeep Avenger, Jeep Cherokee, Maserati MC20, Dodge Durango, Chrysler Pacifica, 
GAS integration? No
Rivian 
Already integrated in: R1T, R1S
GAS integration? No
Ford 
Already integrated in: None (expected 2023)
GAS integration? Expected
Honda
Already integrated in: Coming 2022 (according to Honda's 2021 announcement, which didn't specify models)
GAS integration? Yes (Google Assistant, Google Maps and Google Play Store)
*Source: S&P Global Mobility, Autocar
[ad_2]

Source link