Under the circumstances, you might think no one's likely to advance this record, but Wallace says the Chiron is still accelerating at the end of Ehra's main straight. And I've just noticed that 310mph corresponds to a nice round 500kph. One more heave perhaps?
Wednesday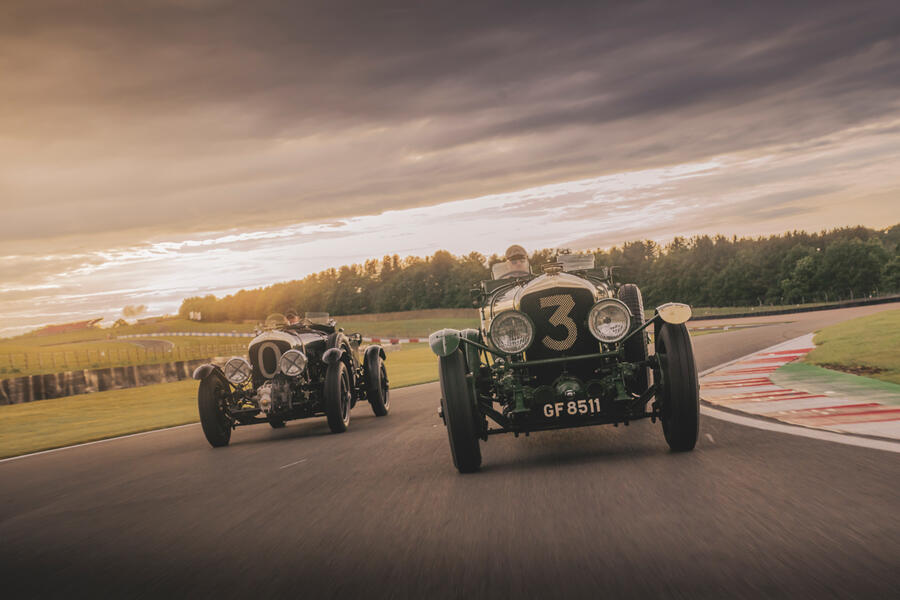 Bentley has just announced that it will build (and has already sold) a dozen Speed Six toolroom replicas, identical in detail to the racing-spec cars that won Le Mans in 1929 and 1930. The plan is a kind of redemption for company founder WO Bentley, who preferred bigger engines as a means of making cars go fast, rather than the supercharging espoused by Amherst Villiers and Sir Henry 'Tim' Birkin for the famous Blower. The Blower was never a winner: it was the Speed Six that brought home the silverware.
My first instinct is to disapprove of such recreations, along with the C-Types, D-Types and XKSSs lately created by Jaguar. But I also wonder what purpose it serves to be po-faced about it. After all, I'd love a chance to drive any of them. And were I in the bracket, I'd own a 'new' Speed Six for sure. I'll buy a sheaf of lottery tickets in good time for the next one…
Thursday
My favourite Twitter stats account, Car Industry Analysis (@lovecarindustry), reveals the staggering news that the Tesla Model 3 was the world's ninth-best-selling car last year, with a 508,000 total volume that puts it only about 10% behind the Ford F-150 pick-up. That particularly knocked my socks off, because the last time I Iooked around, the F-150 was the world's biggest-selling vehicle, with sales of close to a million. And over the years, I've heard a succession of industry bigwigs say: "You don't think we're going to leave this EV market to Elon Musk, do you?" But so far, they've hardly dented him.