[ad_1]

Wednesday: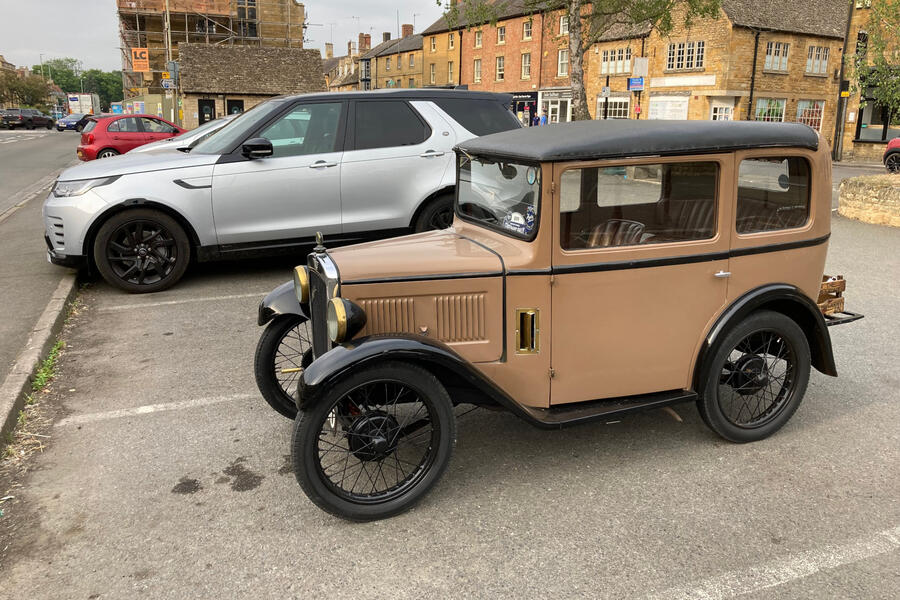 Uplifting sight in Moreton-in-Marsh as I headed north: hordes of cheerful Austin Sevens every one seemingly unique in colour and spec. This is the Seven's centenary year, a hugely significant anniversary, and the fraternity had gathered for a week of shenanigans at the nearby Fire Service College. I find events like this — and Goodwood, above — deeply reassuring because they remind you of the sheer size and enthusiasm of the 'special car' lobby. Few of us do big miles, so we do negligible environmental damage. But if there's ever a threat we'll have a strong lobby to fight for the freedoms we have. 
Thursday:
I'm nicked! A notice has arrived explaining that I've been clocked at 26mph in a 20mph zone near our Middlesex offices on the outskirts of London. I'm annoyed because this my first transgression in 20 years and I like having a clean licence. I'm also cheesed off because the council's reason for its new, dog-slow limit on a safe, familiar road is to cut noise and pollution — and the offending vehicle is my near silent, zero emissions BMW electric scooter. 
Most of all, I'm annoyed by the triviality of it all. This road doesn't need a 20mph limit. It has one, I surmise, because it's fashionable among councils, all of them members of the Anti-Destination League. Thus the authorities want to award me points – or send me on a speed awareness course – for riding a zero emissions machine 4mph slower than was deemed legal and safe a few months ago. Makes you tired. 
[ad_2]

Source link