Olivier Thévenin was Cropley's taxi driver at Goodwood
Getting a go in a Bugatti Veyron Super Sport was one of countless excellent moments from the event
This week, Steve's made a visit to the Palace of Westminster and is considering a future purchase. But first, he tells us about a very special experience he had at this year's Goodwood Festival of Speed…
Saturday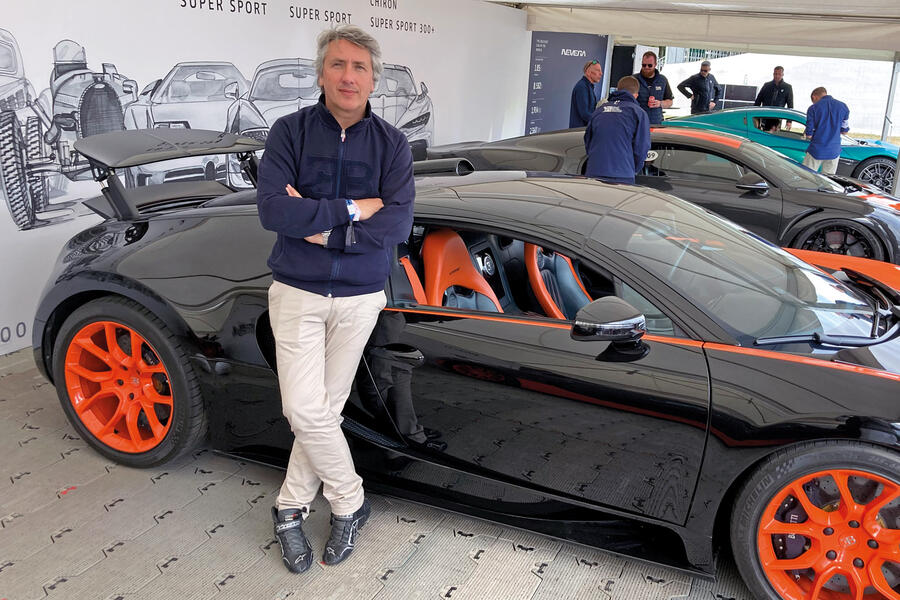 Are you a good passenger? I am, and I'm not. I can do quick road miles in perfect serenity beside someone I trust, but I've never been much good at having my innards rearranged in the second seat of something extremely quick – such as the Bugatti Veyron Super Sport in which I was driven at Goodwood.
Of course, you can't refuse such an offer. The potential of this car (1184bhp, 268mph, 0-60mph in 2.2sec) is such that the only way you'll ever really discover how it goes is by going with someone who drives it as an expert. Such a bloke was Olivier Thévenin, Le Mans winner and one of Bugatti's select test driver group who can (a) drive like the wind, (b) make fast cars feel refined and (c) be nice to customers who have the bottle to sit beside them while they drive. That's a helluva balance of skills.
The run was extraordinary. Managed to ignore the loads on my body and clock the car's amazing sounds, traction and grip. Olivier went a bit quiet before the run, which made me think he'd give it everything. I was profoundly impressed at how brilliantly he brought the tyres to their limits (you could hear them howl as we accelerated, cornered or braked) without exceeding them. It was exhilarating, not scary. Depressing, mind. I could no more do this than walk in space.
Monday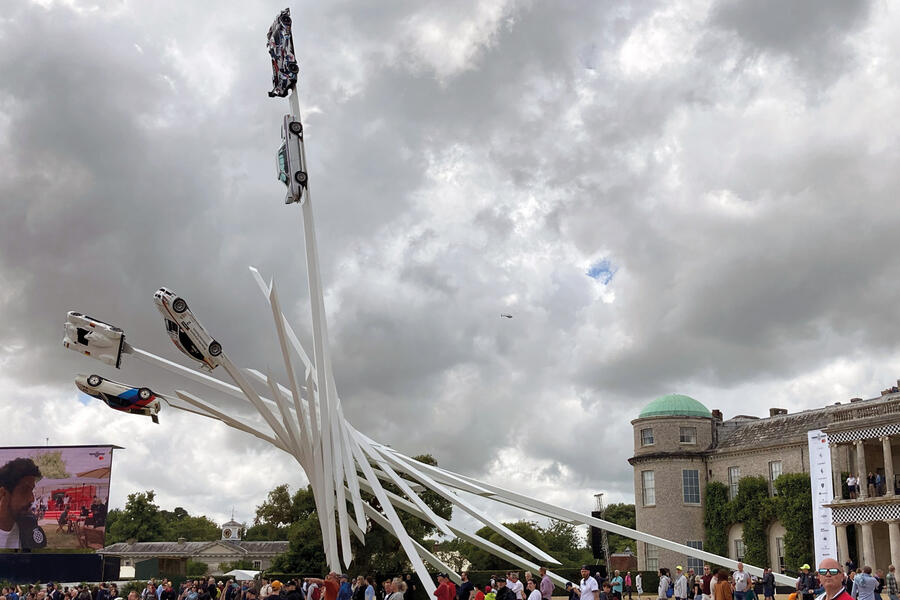 Hard to believe it's been and gone. Over the past 29 years, the Goodwood Festival of Speed has become such an important part of our lives that it literally divides the year into 'before' and 'after'. Before, you're anxious not to miss the blizzard of news and excitement; after, you're just disappointed it's over.
This year's event was extra-special. After some hiccups, Goodwood is right back to displaying everything in the new car firmament that really matters – a triumph for its organisers. I found the contents of Electric Avenue even more interesting than the track action, although the Ford Supervan and the McMurtry Spéirling definitely grabbed your attention. The only major fault I could find was the disappearance of on-arrival bacon sarnies from the press centre, an unwelcome bit of cost-cutting. But you can't have everything.
Tuesday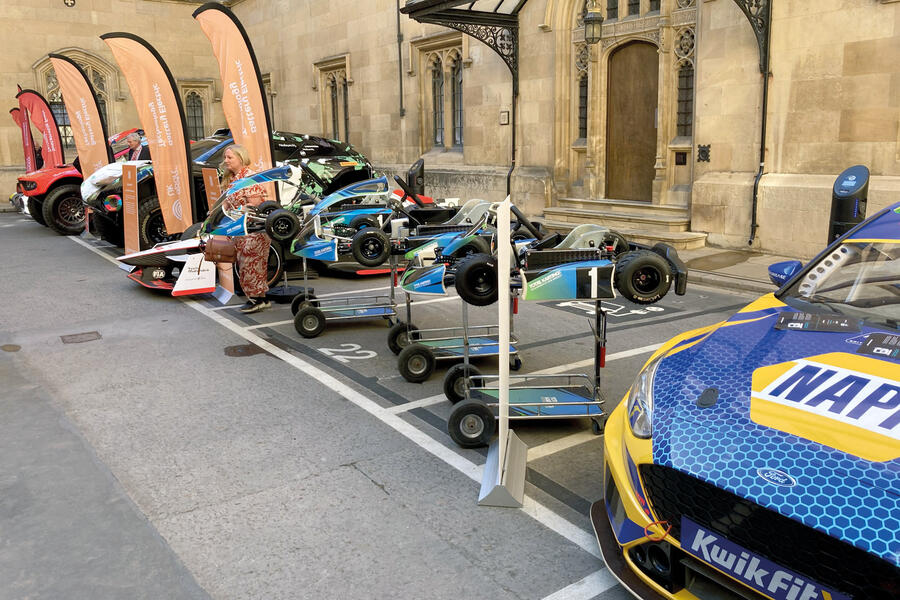 Delighted to join Motorsport UK's great and good – plus a satisfyingly large rump of MPs – at a reception in the Speaker's House, a ritzy apartment inside the Palace of Westminster. The sport's leaders were invited to make their case for their post-2030 future. Their slogan was that the future needed to be eclectic (rather than merely electric, geddit?). Mr Speaker, Sir Lindsay Hoyle, made a warm opening speech ("I love engineering") and then MSUK chairman David Richards set the scene, stressing motorsport's importance to the UK's economy and employment market.
MSUK firmly believes sustainable fuel powering internal combustion engines is a vital part of the way forward. (Zero Petroleum's Paddy Lowe and Mercedes-AMG's Formula 1 technical director James Allison made speeches in support.)
But it became pretty clear that some MPs were inadequately aware that (a) most motorsport entrants will need to use fossil fuels many years beyond 2030, and (b) electric power is far from the one and only solution to our wider transport problems. Luckily, Mr Speaker made it clear the group could expect to be invited back in future.
Thursday
Don't tell the missus, but I'm in the market for an e-scooter. Or will when they're legalised. The idea of carrying such a simple, portable, affordable last-mile vehicle in the boot of our car has powerful appeal, even if (as has been pointed out) it's a one-way trip to looking stupid on wheels. I wish they'd get a shift on with the legislation, but I gather it's a year away at best.
And another thing…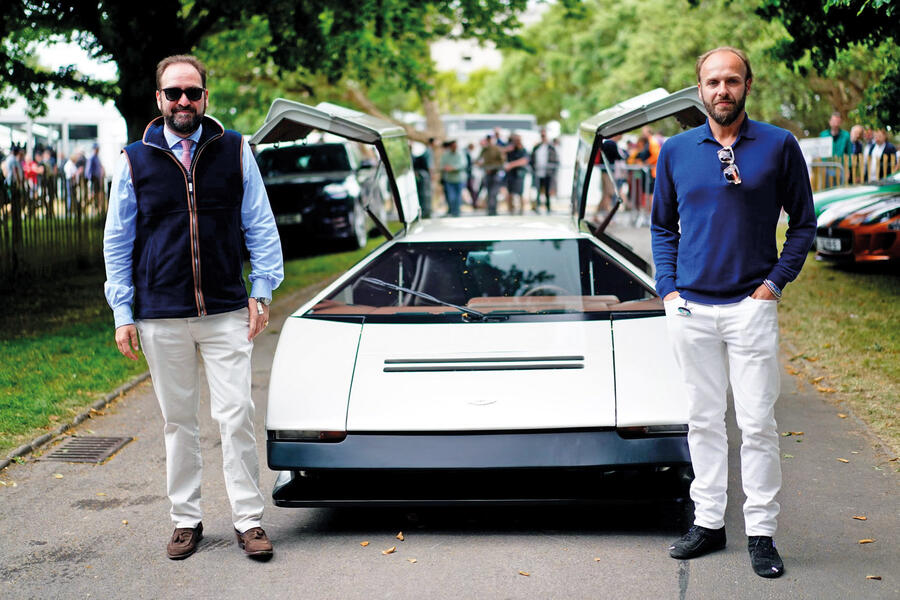 From Goodwood comes this sentimentally satisfying picture of the Gauntlett brothers, Mark (left) and Richard, standing with the revived and improved 200mph Aston Martin Bulldog concept their late father Victor Gauntlett commissioned in 1979 during his time as Aston Martin boss, before they drove it together up the famous hill.
[ad_2]

Source link