[ad_1]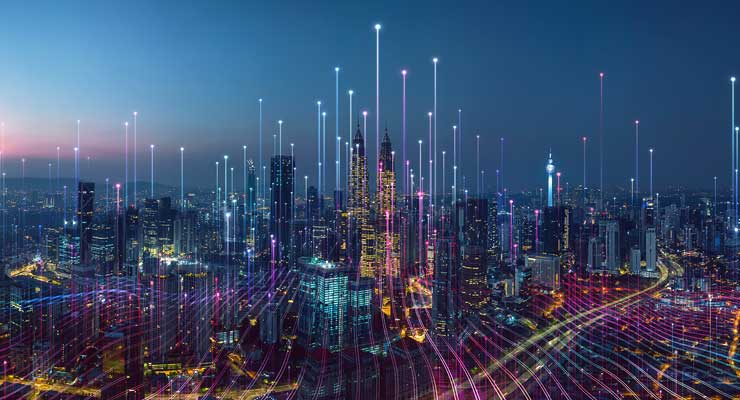 "Moving to a headless CMS architecture can help streamline channel management by replacing custom integrations with standard APIs."
"These survey findings speak to the curiosity among consumers to try out interesting new digital environments, and the need for retailers and ecommerce sites to keep pace."
"Modern CMS architectures are often 'headless,' meaning that the back-end repository is not directly coupled to the front-end presentation layer, so if one end is attacked the other end is not also compromised."
A new survey from Storyblok revealed the latest digital retail trends happening around the Metaverse, CMS proliferation, and increasing website security attacks. The company surveyed 208 retail and ecommerce professionals who directly manage enterprise CMS systems. 
Content Management Systems Gone Wild
Retailers' customer touchpoints have gone omnichannel, and the number of CMS systems deployed by enterprises is broadening as a result. Seventy-six percent of enterprises surveyed have already deployed more than one CMS, and just over 10 percent have deployed five or more CMSs. Gone are the days that one monolithic CMS can handle it all. 
"Because of the increasing variety of channels that customers now use to interact with brands, retailers are having trouble delivering the experience that customers expect. Managing multiple CMSs adds another layer of management burden. Moving to a headless CMS architecture can help streamline channel management by replacing custom integrations with standard APIs," Dominik Angerer, CEO & Co-founder of Storyblok, said in a release sent to Wholesale Central. 
Metaverse Ecommerce Experiences Are Increasing
While many brands are still discussing what the Metaverse even is, retailers and ecommerce companies are already taking action. Slightly more than 20 percent of retailers and ecommerce companies are already extending their CMS to display content into Metaverse environments to showcase their branded images and products. 
Enterprises are reporting that their CMS currently delivers content into alternative digital channels including: 
16% into Virtual Reality environments 
11% into Augmented Reality
17% to Smart Speakers
"These survey findings speak to the curiosity among consumers to try out interesting new digital environments, and the need for retailers and ecommerce sites to keep pace. A headless CMS architecture is by far the easiest way to deploy content to new channels as quickly as they arise, via simple APIs," Thomas Peham, Storyblok's Vice President of Marketing, said in the release. 
Cyber Hackers Find New Attack Vector
Malicious cyber attacks on retail enterprises have found a new point of entry: the Content Management System (CMS). One-in-five enterprises surveyed (20.6%) are seeing an increased number of attacks coming in via their CMS.
"As websites become more vital to business operations and host a wider variety of digital asset types, web-based attacks become critical vectors and securing the CMS is now essential," Sebastian Gierlinger, VP of Engineering at Storyblok, said in the release. "In response to these risks, modern CMS architectures are often 'headless,' meaning that the back-end repository is not directly coupled to the front-end presentation layer, so if one end is attacked the other end is not also compromised." Enterprises should also be verifying that their current CMS platform is certified to the latest ISO 27001 Information Security Management standard. In addition, the APIs used by the CMS platform should be protected with a TLS v1.2 (or higher) encryption protocol.
[ad_2]

Source link