[ad_1]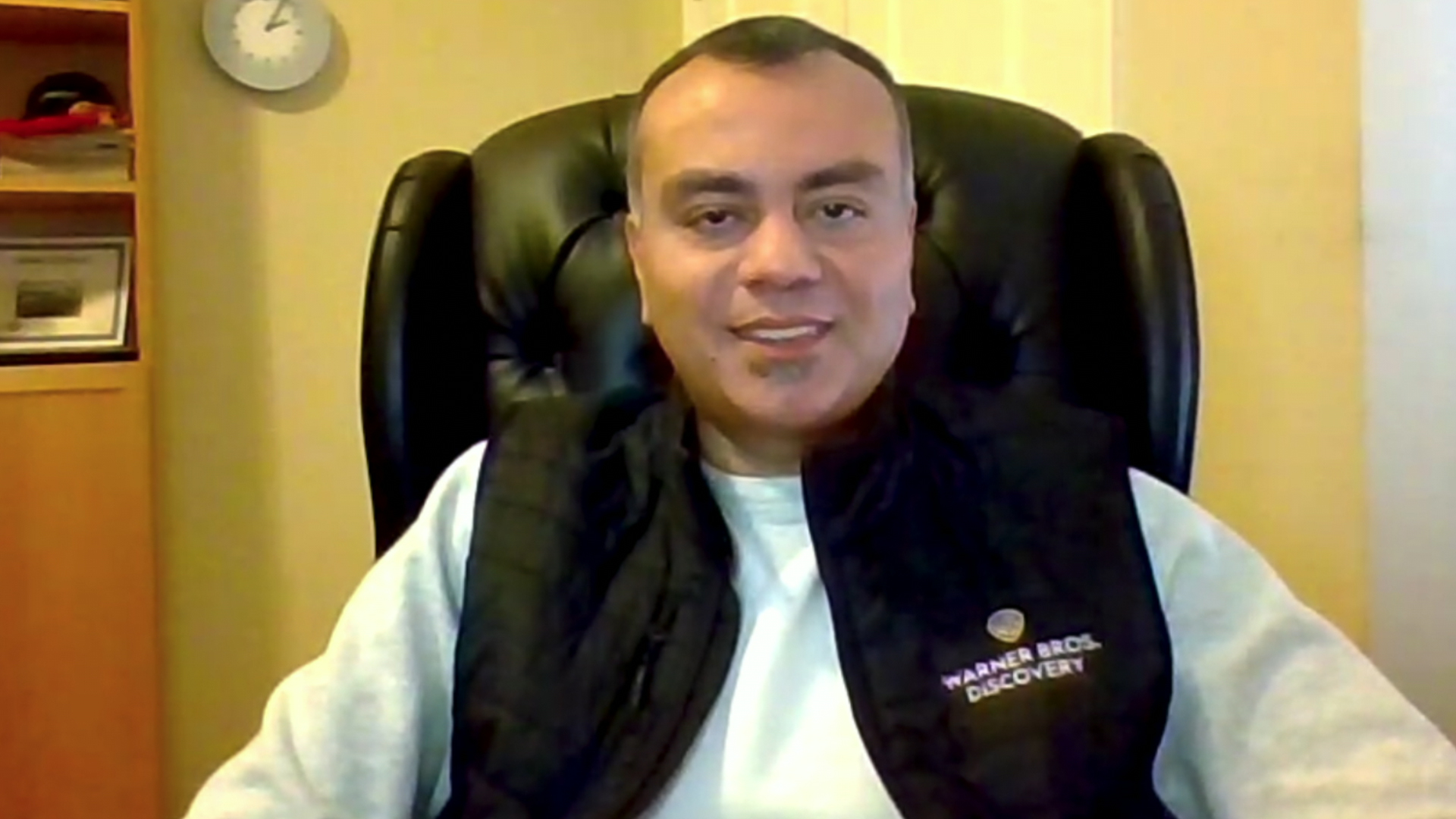 Every company has its data needs. But imagine you're balancing the latest results during election season, while you're managing the season premiere of Game of Thrones? Well, welcome to Warner Bros. Discovery.
During the Snowflake Summit last June in Las Vegas, Ash Naseer (pictured), senior director of data engineering at Warner Bros. Discovery, explained how the company offers federated access by using the data mesh concept, eliminating the culture of data warehouses being monolithic.
When it comes to getting value from data and how that's changed over the past decade, especially when considering cloud, Naseer has seen a sort of "maturity curve" take place.
"I actually like to say that we're in the golden age of data, because the tools and technology in the data space, particularly and broadly in the cloud, allow us to do things that we couldn't do way back when," Naseer said, adding there's been "good, bad and ugly" taking place in that time.
Naseer discussed those three classifications and much more with theCUBE industry analyst Dave Vellante at the Supercloud2 event, during an exclusive broadcast on theCUBE, SiliconANGLE Media's livestreaming studio. (* Disclosure below.)
The good, the bad, and the ugly
The tools and technology in the data space have come a long way since the Hadoop era. In terms of bringing value from data, the industry has reached a space where those tasked with doing such things have been freed up, according to Naseer. In the past, data scientists often had to solve many data problems within a company.
"In the last decade or so, I feel like we've made the shift and we realize that data engineering, data management, data governance, those are as important practices as data science, which is getting the value out of the data," he said.
The bad is the number of legacy data platforms out there, Naseer added. "I feel there's going to be a time where we'll be in that hybrid mode," he said.
Finally, there's the ugly: With all the data and technology that exists today, new problems get created.
"Most companies don't have arms around their data. And making sure they know who's using the data, what they're using it for, and how the company can leverage the collective intelligence, that is a bigger problem to solve today than 10 years ago," Naseer said. "And that's where technologies like the data mesh come in."
Data is a 'team sport'
The concept of a data mesh is intended to be inclusive — in theory, it is supposed to include legacy technologies, whether a data lake, data warehouse, Oracle or Snowflake.
"When you think about Zhamak Dehghani's principles, it's domain-centric ownership, data as product," Vellante said. "That creates challenges around self-serve infrastructure and automated governance, and when you start to combine these different technologies, you've got legacy, you've got cloud. Everything's different. You have to figure out how to deal with that."
Given that reality, Vellante posed a question to Naseer: How had Warner Bros. dealt with that, and what role had the cloud played in solving these problems — in particular, self-serve infrastructure and automated governance — and where is the industry in terms of solving that problem from a practitioner's standpoint?
Naseer shared a favored phrase: "Data is a team sport," which is key to understanding the data mesh concept.
"You think about the old days, data silos or shadow IT, some might call it. That's been around for decades. And what hasn't changed was this notion that, hey, everything needs to be sort of managed centrally," he said. "But with the cloud and with the technologies that we have today, we have the right technology and the tooling to democratize that data."
That involves not only democratizing the access, but also building blocks and taking blocks relevant to one's product and business and adding them to the overall data mesh. 
Regarding multicloud, Naseer said he loves the idea, understanding that a lot of technology exists today that helps go in between different clouds.
"I feel like the tooling is there. There does need to be more of an evolution around the tooling, and I think the market's needs are going to dictate that," he said. "The technology is there. I think just making sure that we embrace that as a challenge and not try to shut all of that down and box everything into one."
Visit theCUBE's Supercloud2 event page to watch full episodes on demand.
(* Disclosure: This is an editorial segment. While theCUBE is a paid media partner for Supercloud2, the sponsors for theCUBE's event coverage do not have editorial control over content on theCUBE or SiliconANGLE.)
Photo: SiliconANGLE
---
Show your support for our mission by joining our Cube Club and Cube Event Community of experts. Join the community that includes Amazon Web Services and Amazon.com CEO Andy Jassy, Dell Technologies founder and CEO Michael Dell, Intel CEO Pat Gelsinger and many more luminaries and experts.
[ad_2]

Source link