[ad_1]

Within 30 seconds of the Isuzu stopping, kit is being deployed where it needs to be. And even to a novice like me, it's clear to see how easy and effective this car is. We're here on a relatively bright day (mostly cloudy, but it is Wales, after all), but at night, in the wind and rain, that ease of use is quite literally the difference between life and death.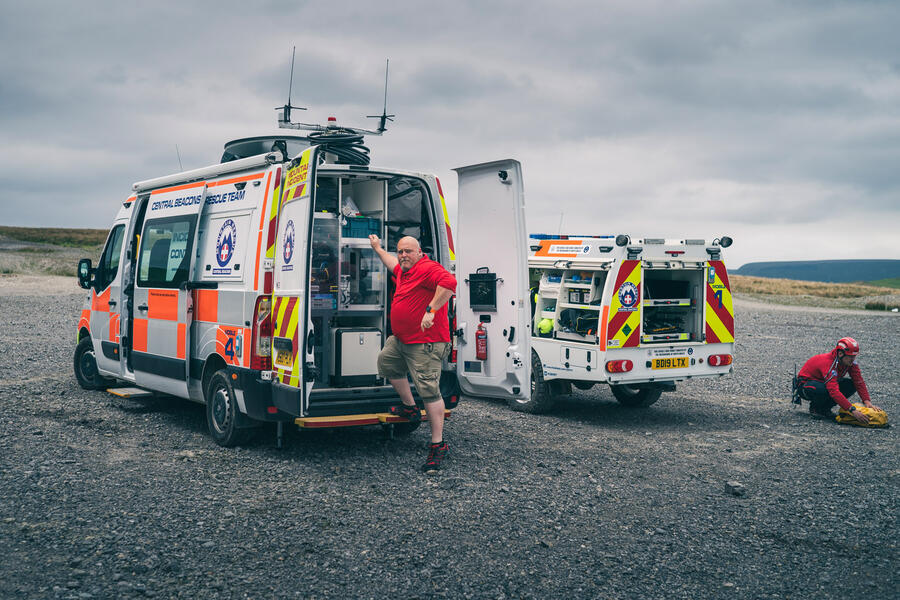 To see how well all this translates into practice, we're witnessing two different rescues today, the first one involving a dog that has supposedly fallen down a cliff. (Dogs, incidentally, still play a major role in mountain rescue by covering vast distances, even though technology is taking over and allowing the rescuers to pinpoint casualties off the phone's GPS.)
Following a debrief outside the Master, the Isuzu heads off towards the cliff. You can see why the team didn't need an off-roader that was too hardcore: barring a few sharp stones, you could imagine a well-driven Toyota RAV4 handling this. One person guides the car in for the last few yards, leaving plenty of space at the top of the cliff for the rescue zone, and then the real action begins. Time to help the dog.
Despite there being seven people involved in the rescue, there's no chaos. Every person knows their role and gets on with it. There's a bit of chatter, but nothing that detracts from the task at hand and with an incredible discipline to proceedings. Ropes are attached to the car, chocks are put in front of the wheels (good practice, but it would have to be one hell of a hound to drag the car over the cliff) and then the rescuers start getting harnessed up.
[ad_2]

Source link