[ad_1]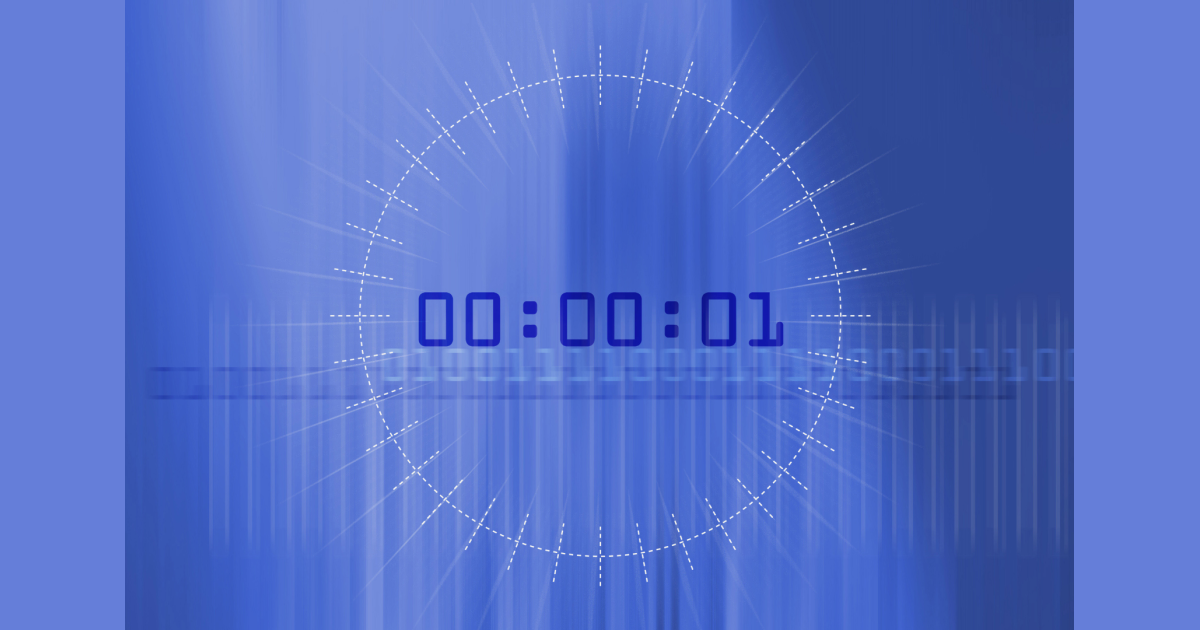 The trend is clear: Smart companies are looking toward a new era with open-source infrastructure. But what does it take to transition from time-series data to real-time analytics?
InfluxData Inc. answered this question as it evolved to support new workloads, demands, data and, specifically, data analytics use cases in real time.
During the recent "Evolving InfluxDB Into the Smart Data Platform" event, industry experts from InfluxData joined theCUBE's Dave Vellante for a special event that focused on exploring the innovations happening in time-series databases. The event focused on how InfluxDB is evolving to support new workloads and demanding data analytics use cases. (* Disclosure below.)
In case you missed it, here are three key insights from the "Evolving InfluxDB Into the Smart Data Platform" event:
1) The catalyst for change? Staying ahead of the market.
When it comes to requests InfluxData receives from its customers, it's necessary to figure out a way to execute those in a way that will scale long term while innovating and staying ahead of the markets and anticipating future needs, according to Brian Gilmore, director of IoT and emerging technology at InfluxData.
"This is really a transparent change for our customers. I think we'll be adding new capabilities over time that leverage this new engine," he said. "But, initially, the customers who are using us are going to just see great improvements in performance, especially those that are working at the top end of the workload scale."
It's been a long journey to get here, according to Gilmore. But how much of a pivot is this, and how much does it take to make that shift from time-series specialist to real-time analytics and be able to support both?
It's more of an evolution than a pivot, Gilmore added. Time-series data will be fundamental in the solutions that InfluxDB offers its customers.
"I think getting to the place where we're saying yes to the customer on all real-time queries, the multiple language query support, it was hard," he stated "But we're now at a spot where we can start introducing that to a limited number of strategic customers, strategic availability zones to start, but everybody over time."
Here's theCUBE's complete video interview with Brian Gilmore:
2) InfluxData aims for faster query speeds while keeping costs down.
As an open-source platform, InfluxDB is touted as being able to handle massive time-stamped data volumes. And just-announced InfluxDB IOx is the company's cloud-native, real-time, columnar database optimized for time-series data built in Rust on top of Apache Arrow and DataFusion. But, what are the high-level value points that people need to know about?
"Some of the main requirements that IOx is trying to achieve and some of the most impressive ones to me … is that it aims to have no limits on cardinality and also to allow you to write any kind of event data that you want, whether that's a tag or a field," said Anais Dotis-Georgiou, lead developer advocate at InfluxData. "It also wants to deliver the best-in-class performance on analytics queries, in addition to our already well-served metrics queries."
Also counted among the features is operator control over memory usage so users can define how much memory is used for buffering, caching and query processing — plus the ability to have bulk data export and import, as well as broader ecosystem compatibility where possible. And that's just scratching the surface, according to Dotis-Georgiou.
"The big takeaway is that InfluxData is doing a lot of really exciting things with InfluxDB IOx," she said, adding that those interested in learning more can go to the monthly Tech Talks and Community Office Hours, held every second Wednesday of the month at 8:30 a.m. Pacific Time.
Here's theCUBE's complete video interview with Anais Dotis-Georgiou:
3) It's a two-lane approach for time-series data.
InfluxData has been a big consumer and contributor to the open-source software industry. So where has the biggest bang for the buck been found in that ecosystem?
"We really thrive at the intersection of commercial services and open-source software," said Tim Yocum, director of engineering at InfluxData. "OSS keeps us on the cutting edge. We benefit from OSS in delivering our own service. From our core storage engine technologies to web services, templating engines, our team stays lean and focused because we build on proven tools."
Innovations come fast and furious, and sometimes bets don't pay off. Yocum acknowledged that things move fast and companies have been forced to adapt.
"We try different technologies; we try different methods. At the end of the day, we come up with a better platform as a result of the constant change in the environment," he said.
And with InfluxDB, or any time-series data, Yocum sees it as a two-lane approach.
"You've got a lot of stuff that you're going to run on-prem," he said. "But at the end of the day, people that don't want to run big data centers … want to entrust their data to a company that's got a full platform set up for them that they can build on, send that data over to the cloud. The cloud is not going away."
Yocum thinks a more hybrid approach is where the future lives. "That's what we're prepared for," he said.
Here's theCUBE's complete video interview with Tim Yocum:
To watch more of theCUBE's coverage of "Evolving InfluxDB Into the Smart Data Platform for Time Series" event, here's our complete event video playlist:
(* Disclosure: TheCUBE is a paid media partner for the "Evolving InfluxDB Into the Smart Data Platform for Time Series" event. Neither InfluxData Inc., the sponsor of theCUBE's event coverage, nor other sponsors have editorial control over content on theCUBE or SiliconANGLE.)
Image: John Foxx
---
Show your support for our mission by joining our Cube Club and Cube Event Community of experts. Join the community that includes Amazon Web Services and Amazon.com CEO Andy Jassy, Dell Technologies founder and CEO Michael Dell, Intel CEO Pat Gelsinger and many more luminaries and experts.
[ad_2]

Source link