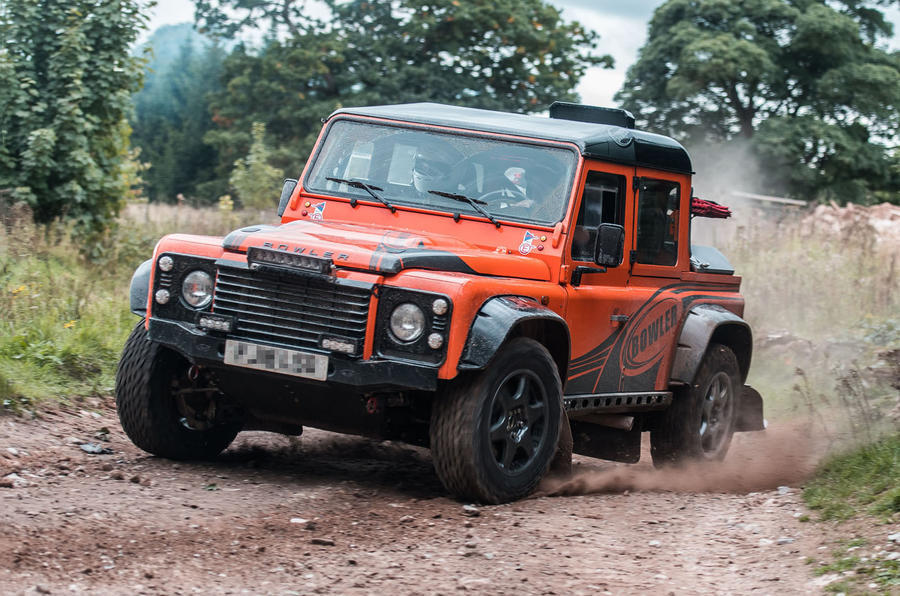 Suzuki markets the Jimny as the world's only lightweight proper off-roader, which is all very true, refreshingly. The car weighs just over 1100kg but uses a ladder-frame chassis with rigid-axle suspension at each end and a low-ratio four-wheel-drive gearbox. There are, alas, no locking differentials; but with price starting under £20,000 nor would you expect there to be.
This thing really works off-road, as we've demonstrated with a twin-test against a Land Cruiser. Indeed, with tiny overhangs, its approach, breakover and departure angles are all superior to those of the Wrangler, which is quite something; and being so small and light makes it surprisingly spry on mud and gravel, and pleasingly easy to handle. 
You will also, we guarantee, fall for the Jimny's kei car looks. Which is just as well, because its naturally aspirated 1.5-litre petrol engine isn't particularly economical, its boot is tiny, and its road manners are only a notch or two above dismal – it can be particulary alarming when you need to stop in a hurry.
If there's a downside, it's that Suzuki UK withdrew the Jimny from sale in 2020 due to its incompatibility with tightening emissions laws, replacing it with a commercial version. That means the Japanese machine is now a strict two-seater (although boot space has increased massively), which means it won't be for families looking for a compact off-roader. Yet given the fact most Jimnys are bought as fun runarounds, this change in classification shouldn't be too much of a problem, while plumbers, electricians and delivery drivers needing to access customers in the hardest to reach locations now know where to look for their next van.