The plug-in hybrid Superb may be a very sensible choice for business users wanting to save a few quid on their salary sacrifice, but there's more to the Skoda than a vast interior, a big boot and a small tax bill. That said, thanks to its 1.4-litre petrol and electric motor, the Czech fastback emits just 23g/km and falls into the 12% BIK band, meaning a lower-rate taxpayer will fork out just £895, which isn't very much at all.
Yet the Superb iV is also good to drive, with crisp handling and a controlled ride, and with 215 electrically assisted horsepower on tap, it's no slouch. You're never going to get up early just to take it for a blast, but there's enough dynamic appeal that you might take the long way home from the office.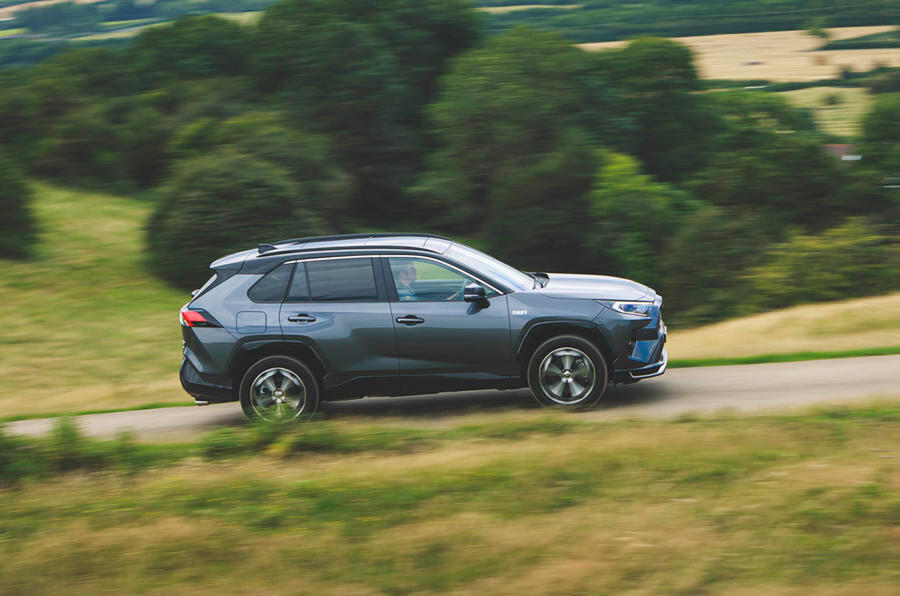 Toyota RAV4 PHEV and Suzuki Across
We've bundled this pair of plug-in hybrid SUVs together because, well, they're essentially the same car. A large 18.1kWh battery means a claimed 46 miles of EV running, CO2 emissions of 22g/km and a very attractive BIK tax rating of 8%. It's not the most exciting to drive, but it's precise, composed and, crucially, very comfy. It also goes well, dusting the 0-62mph dash in just 6.0sec, so you can say sayonara to the hot hatch brigade.