[ad_1]

With up to 288bhp of combined electric and petrol urge, the 330e has a fleet turn of pace and its powertrain feels particularly responsive as well as slick-shifting. The weight of that hybrid powertrain can be detected only slightly, and only really in its occasionally permissive high-speed vertical body control. Most of the time, the 330e just feels like an agile, entertaining, first-rate 3 Series in its sporting driver appeal.
The 330e has a WLTP-certified electric-only range of 37 miles, putting it in the 12% BIK tax bracket for PHEV options for the 2022-23 tax year, but it remains a really compelling proposition on the basis of its sweet compromise of showroom price, performance, dynamism and tax-efficiency.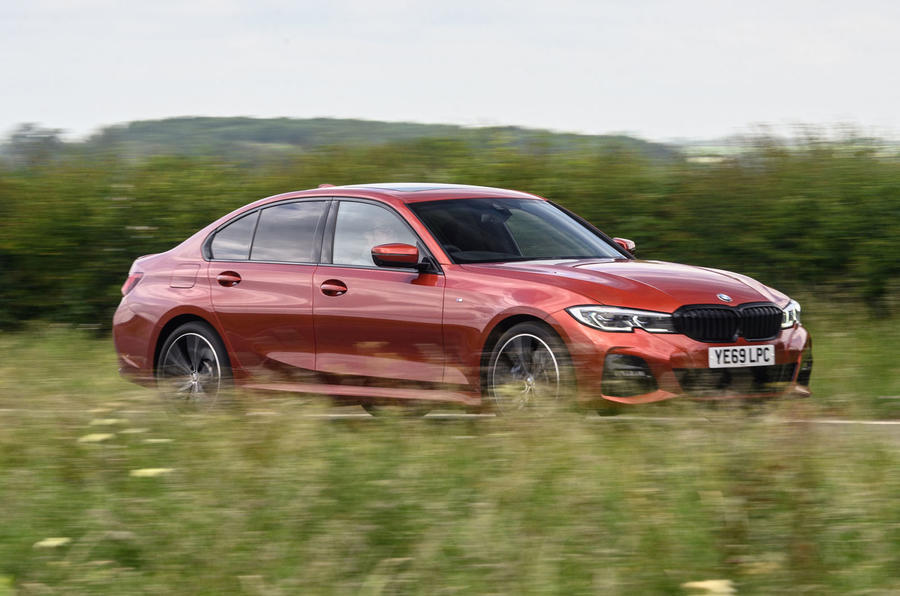 Save money with new 3 Series deals from What Car?
Volvo's history of offering its estate cars with a plug-in hybrid powertrain stretches back further than most in the business, but the recent V90 Plug-in T6 is without doubt its most successful attempt at the recipe, and an outstanding all-rounder. 
A recent upgrade means the car now has a decently-sized 18.8kWh battery pack, which means that the big Swede claims up to 54 miles on a single charge, helping make it a much more user-friendly option than its predecessor and dropping it into the eight per cent BiK bracket. With 345bhp all in, the current version clearly isn't the most powerful PHEV that Volvo has made either, but it's more than enough for what is essentially an easy-going motorway mile-muncher. Another advantage the V90 T6 holds in the PHEV arena is that you can buy it with four-wheel drive, which isn't true of some rivals from the premium German brands. That said, its only all-wheel drive in the sense that there's an electric motor powering the rear wheels and an internal combustion driving the fronts, so when you're in EV mode this is a two-wheel drive machine.
[ad_2]

Source link