[ad_1]

You probably already know what we're going to say here: the Seat Leon e-Hybrid shares most of its mechanical componentry with the Golf, Octavia, A3 and Formentor. However, it's the least cohesive of them all. 
That's not to say it's a bad plug-in hybrid – not by any stretch. It just lacks a real stand-out feature, be it performance, comfort, space or a low price. It's a good all-rounder, though. One thing it's got going for it in favour of the Golf is that it's available as an estate. But then so is the Octavia, and it offers way more space.
Performance from the Leon's 1.4-litre turbocharged petrol engine is strong, and it combines seamlessly with its electric counterpart to provide smooth, controlled acceleration in a mixture of environments. It does sound a bit vocal at times, however, which isn't something we experienced in the Golf.
Nevertheless, ride quality is decent enough to escape particularly heavy criticism, and its interior is usefully spacious – if a little dull looking. And while it doesn't handle with the vim or vigour of the best hatchbacks, it nonetheless changes direction in a precise, controlled fashion that's underwritten by good grip levels.
As well as the Seat Leon, there is also the Cupra Leon e-Hybrid. On paper, it sounds like it should give the Leon the performance and handling panache it's missing, but in practice it's too confused about what it wants to be. If it's a hot hatchback, then it's not engaging or agile enough, and if it's just a quick PHEV, then it's closer to the mark but still dynamically unsettled to the point that it's not relaxed enough in daily driving.
Save money on new Leon deals from What Car?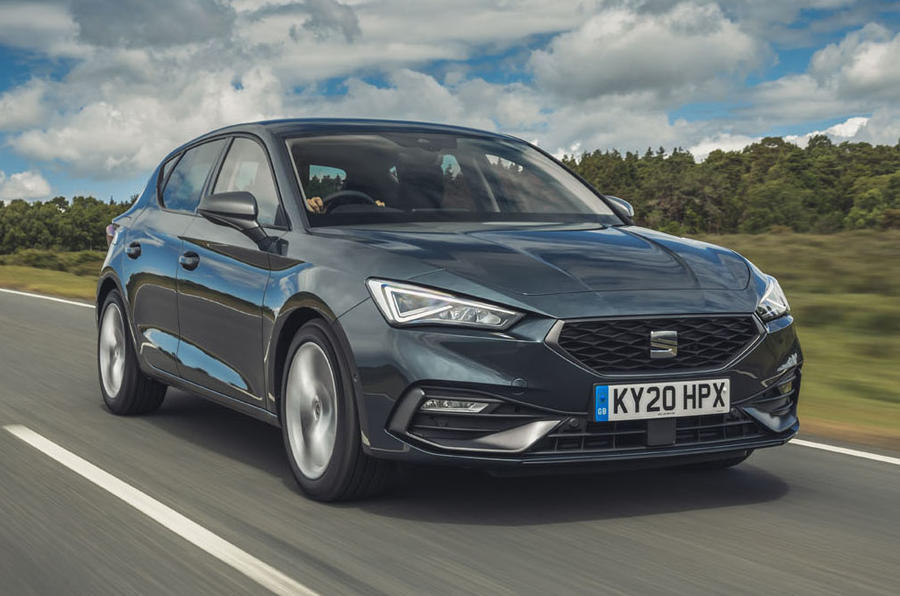 [ad_2]

Source link