[ad_1]

The presence of the other recent recipient of the 'Cross' treatment, the Yaris Cross, which is easily one of the best-looking small SUVs out there, is also nowhere to be seen in another route Toyota could have gone down.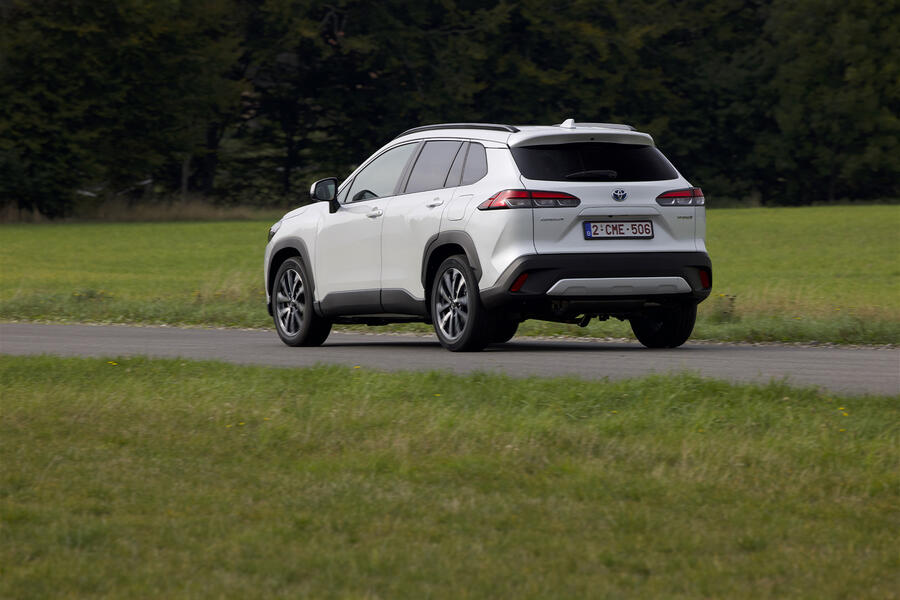 So far, so safe. To drive, it feels more like something from the Auris era of this car, too. It's all a bit sombre and joyless, the driving experience largely dominated by the overbearing whirr of the eCVT under even lighter throttle loads. This is in sharp contrast to how calm and relaxing it is when it is running on electric power, which Toyota's usually excellent hybrid system allows the Corolla Cross to do so for short distances in the right conditions.
Two versions of the hybrid drivetrain are offered, both based around a 2.0-litre petrol engine. The entry-level version drives the front wheels with a combined 194bhp, while an all-wheel drive version is also offered with an extra 41bhp motor on the back axle. Both cars share a 8.1sec 0-62mph time, and they do feel brisk, although you'll be putting up with that drone for 8.1sec at the same time.
[ad_2]

Source link