[ad_1]

More specifically, the modestly weighted clutch-pedal is a little long but the shift-action itself is involving enough and far more fun that pulling the stubby little paddles found on the automatic car. There's also something lovely about hitching higher gears early doors and letting the engine's reserves of torque effortlessly drag you along. Equally, red-line upshifts are slick enough and, while there's some crankshaft inertia with this turbocharged BMW straight-six, rev-matched downshifts come easily enough, though there is also an effective rev-matching function, which lends the car to everyday driving. 
Less impressive is fuel economy: the six-speed manual 'box means plenty of revs are needed for motorway cruising, while on B-roads you're unlikely to match the efficiency of the automatic car, which slips itself into higher gears almost without you noticing. A smallish tank also doesn't matters when it comes to your perception of the car's thirst, which feels considerable.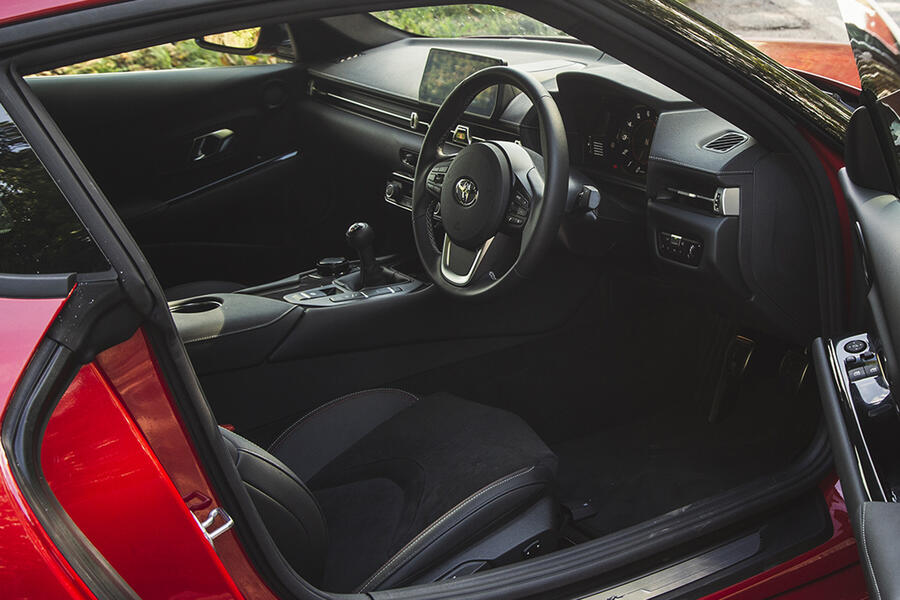 As for the chassis tweaks, they do make the Supra usefully more throttle-adjustable and precise. Come fractionally out of the accelerator mid-corner, for example, and the long nose will tuck in gently and your line will tighten to satisfying effect. The original car did that but not to this extent.
The steering response feels notably more alert too, though only perhaps to those intimately familiar with the original MY19 GR Supra. With that car there was always slight sense of delay as your commands on the steering wheel were fed forward. Now, with tighter body control at the front axle, direction changes happen faster and more in unison between driver and front axle. This improvement is particularly welcome because it give you that more confidence in what is a very fast car in the right circumstances.
[ad_2]

Source link