Any Pagani model has to be "true to the philosophy of being light, safe and emotional, and fun to drive and own", the spokesman added.
To that end, the EV team at Pagani is continuing to work with partners in "selecting upcoming technologies – not today's technology, but tomorrow's technology that will get to the philosophy of light, safe and emotional". 
Pagani's studies also show that it would need to use a 600kg battery in an EV, which is more than half the Huayra R's total weight (1070kg).
"The challenge is to make an EV that gives good emotion like a normal ICE. Pagani isn't going to do something just with good performance, as you can do this [now], but to give emotion to the driver.
"The idea should be to make a lightweight car, but this is the biggest challenge. The dream would be a 1300kg EV, but this isn't possible [with current technology]."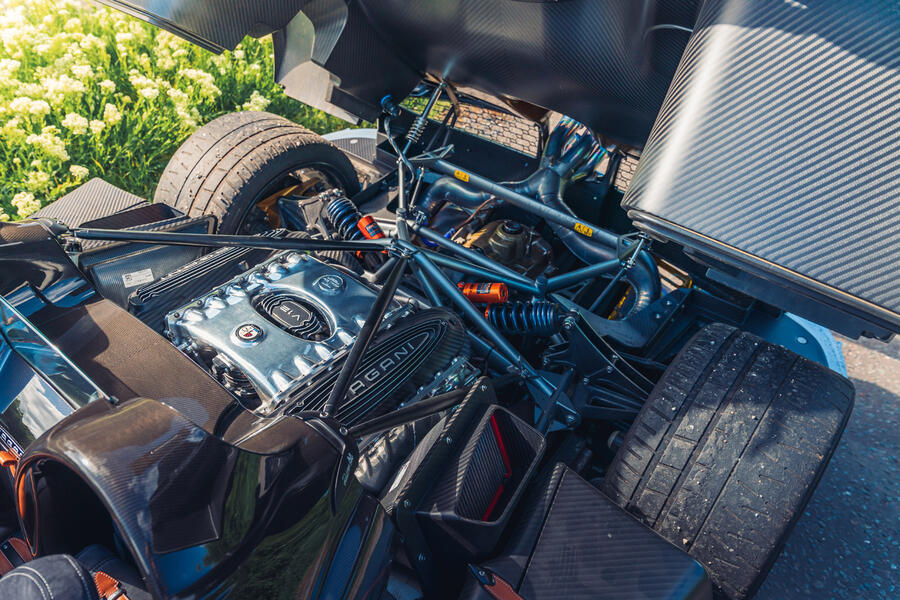 Horacio Pagani also wants to promote greater sustainability across the industry, and for the true impact for low-volume, low-mileage cars such as his to be considered: "At the moment, 90% of energy is produced without renewables. It's silly to think that only a few supercars [in the world] with ICEs can have a negative impact on the climate when 90% of energy is produced in a bad way."