The four-wheel-drive 2 is also able to decouple its front motor for efficiency, thus creating a similar set-up to the single-motor 2. The front motor then re-engages when the driver wants more power. 
The refreshed dual-motor 2 is now boosted by 14bhp to 416bhp, while torque has been increased by 59lb ft to 546lb ft, thanks to a new rear motor – now the primary drive source – supported on the front axle by a new asynchronous motor.
This gives a 0-62mph sprint time of 4.5sec, 0.2sec swifter than previously.
A new permanent-magnet motor is fitted to the single-motor 2, which provides a significant increase in power and torque over the previous model, up by 67bhp (to 295bhp) and 118lb ft (to 361lb ft).
This means the single-motor 2 can now dispatch the 0-62mph sprint in a claimed 6.2sec, 1.2sec quicker than before.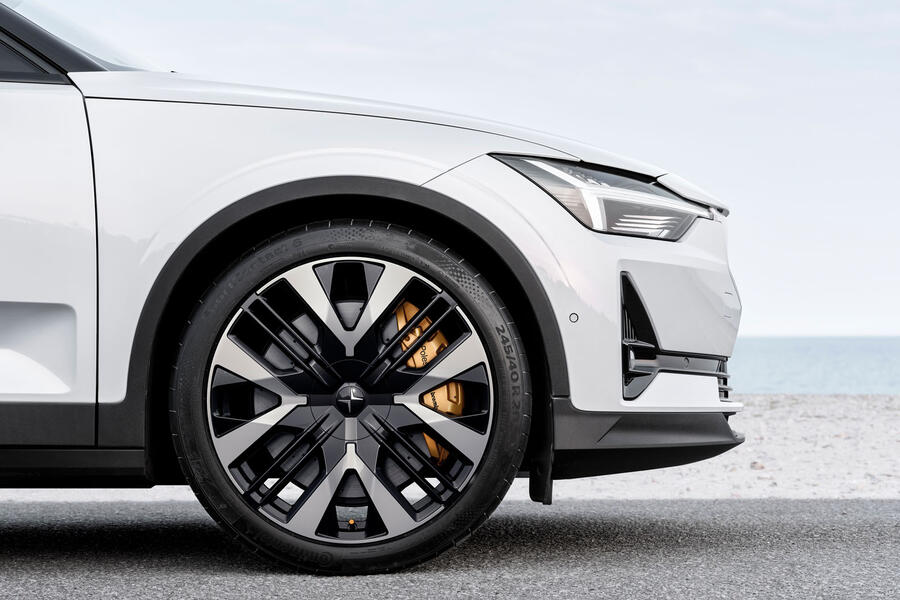 New batteries also arrive with the refresh, with a 82kWh pack for long-range models providing a considerable increase in the 2's WLTP range. It's up by 65 miles for the dual-motor variant (to 368 miles) and 52 miles for the single-motor (to 395 miles).
Long-range cars can now charge at rates up to 205kW, a 55kW improvement.