It's easy to generate jaunty angles
Get a V8 before it's too late, we say
Whether it was sky-high expectations, peer pressure or even booze, we are grateful for whatever was responsible for BMW dreaming up the E92-generation M3.
It's a masterfully mad creation, one with more muscle than its predecessor, thanks largely to a V8 from the internal combustion gods.
The V8 in question is a naturally aspirated 4.0-litre unit with a party piece: on planting the right foot, it will rev eagerly to 8300rpm and develop its maximum 414bhp at that point. Considering the previous, E46 M3 received 338bhp, that's a small hatchback's worth of extra grunt you have to play with.
Overkill, you say? Well, being rear-wheel drive, the BMW M3 can slide around if you so wish, but it's no blunt instrument. Put the power down and you will rocket from 0-60mph in only 4.7sec. Get it in the corners and you will find great balance, grip and control. It's like a lairy muscle car that has been dialled up and polished in every way.
What's more, you can adapt the M3 to suit your preferences and circumstances. Its throttle response, power steering assistance, damper rates and traction control system can all be tweaked for optimum performance, whether you're comfortably cruising on the motorway or thrashing it at a track.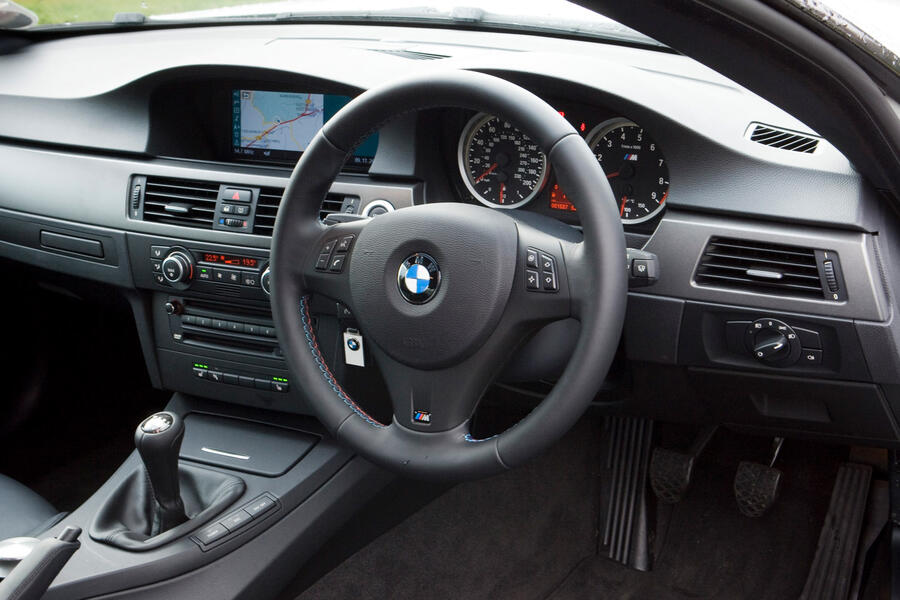 To go with its engaging driving experience, the M3 came initially with a six-speed manual gearbox when it was launched back in 2007. A year later, a dual-clutch automatic (DCT) gearbox became available, and used examples so equipped now outnumber those with the manual by a little more than double.
Inside, it's mostly BMW 3 Series business as usual, with only subtle touches to match the butch exterior. You get a thick steering wheel and a selection of M badges, but apart from that it's all rather understated and classy.
It's an extremely comfortable place to sit, too. Rear occupants have enough leg room for one six-footer to sit behind another and the boot is vast, no matter the bodystyle chosen.
Speaking of which, you have the choice of three: coupé, convertible and saloon. The coupé is the lightest of the three, coming in at 1655kg, but the saloon is only 25kg more. The convertible is a significant 230kg heavier, due to its metal folding roof.
The advantage of being able to put the roof down is, as you can imagine, increased engine sound. The M3's V8 provides an unmistakable symphony of muscle car and exotica as it chases its redline. The noise alone is worth the price.
Speaking of which, you can now spend as little as £16,500 on an M3 (they started at £51,440 when new in 2007), although the best-kept and lowest-mileage cars sometimes go for more than £30,000.
Either way, that's little money for such a raucous, special sports car – made all the more exclusive by BMW's decision to return to a six-cylinder configuration for the F80 M3 that came after it.
The V8 M3 is unquestionably a future classic, then, but don't just buy it as an investment, because it demands to be driven. It wants to rev to its enthralling redline and it wants to put a wide grin on your face. That's what this car does best.
What we said then
11 July 2007: "The high-revving 414bhp V8 will make your spine tingle, and few cars can produce on-demand oversteer like the M3. For those who love rear-driven machinery, this is still the best practical performance car on sale. The option of coupé, saloon and convertible variants only adds to the M3's undoubted appeal."
How to get one in your garage
An expert's view – Dan Norris, Munich Legends: "This M3 is the best all-round M car that has ever been made. The V8 is a mega, multi-award-winning engine, but the car also has a chuckable chassis, the steering is beautifully weighted and the size is just right. I've had my saloon since 18,000 miles and it's now on 104,000. I recommend finding a car with the optional Electronic Damping Control (EDC), because the standard suspension isn't all too comfortable. You also have to look out for rod-bearing and throttle-actuator issues, because those are its weak spots. Apart from that, these are incredibly good value for money in terms of running costs. They don't cost a lot to service."
Buyer beware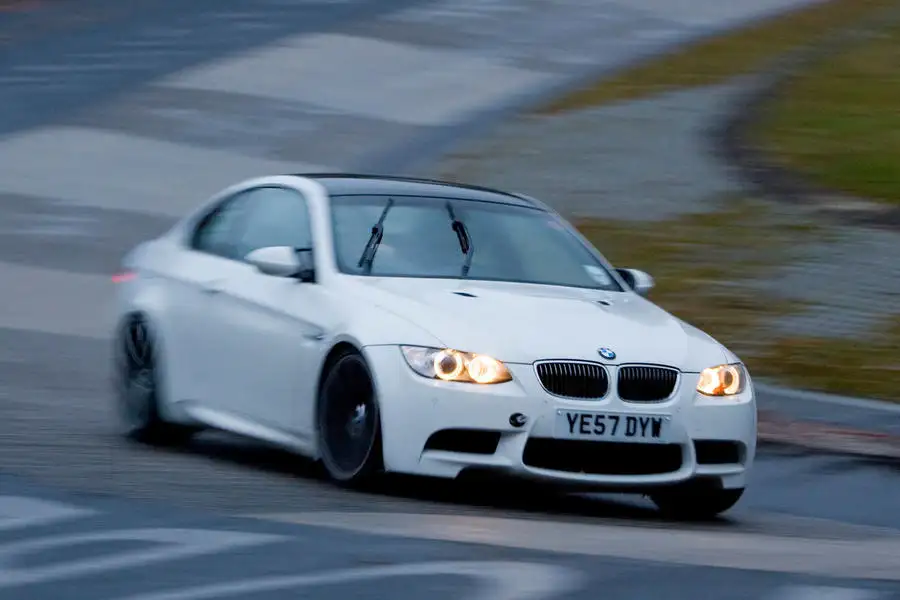 Engine: The rod bearings can fail when worn and cause significant damage to the engine. Poor throttle response could be due to failing throttle actuators. Uneven tickover relates to faulty ignition coils and lumpy acceleration to a faulty injector. Check the oil level using the iDrive system.
Transmission: Both the manual and dual-clutch automatic gearboxes are tough. However, extreme settings for the transmission and rear differential stored in the iDrive system suggest a hard-driven car, so check that all works as it should. The DCT is sealed for life, but a 60,000- mile oil and filter change doesn't hurt. In any case, its plastic sump becomes brittle over time and starts weeping oil.
Suspension and brakes: The M3 is a fairly heavy car, so feel for worn bushes and general looseness over bumps. If the EDC dampers are fitted, check them for leaks. Check the rear brakes for seized pistons and the tyres for uneven wear. Factor in the cost of a geometry check of the fully adjustable suspension.
Bodywork: Any rust suggests a crash repair. Check wing bolts for fresh paint, lift the boot carpet and check for buckling. Also examine the headlights for water ingress, which is increasingly common.
Interior: Make sure all the modes and driver aids (throttle response, steering, gearshift, EDC damper control, traction control) operate properly. Key settings will reveal a lot about the previous owner's driving style.
Also worth knowing: In 2009, the BMW M3 Coupé Edition arrived sporting a 10mm-lower ride height, a tweaked cabin and new paint colours. It was followed in 2010 by the BMW M3 Competition, with revised EDC and DSC settings, and later the same year by the BMW M3 GTS, powered by a 4.4-litre V8 with 444bhp. That car sold out immediately and today is worth serious dough.
How much to spend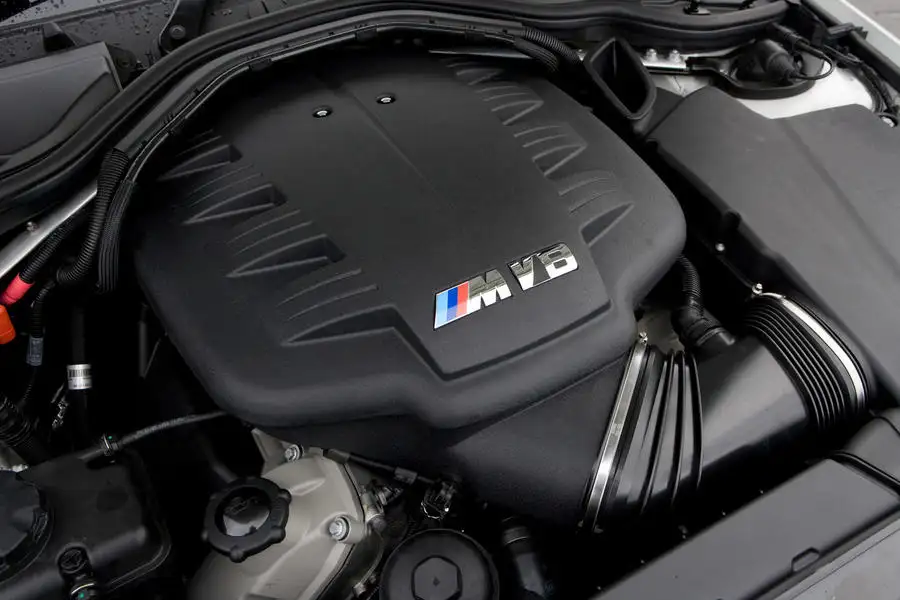 £16,500-£17,999: Coupés and convertibles with mileages of around 100,000 from private sellers.
£18,000-£19,999: Mileages lessen slightly and some saloons become available. There are more cars sold by independent dealers, too.
£20,000-£24,999: Cars with desirable specifications in very respectable condition. Mileages begin to dip nearer 50,000.
£25,000-£31,999: Extremely good cars with low mileages. These tend to be later examples.
£32,000 and above: The best of the best, of which there are few up for grabs.
One we found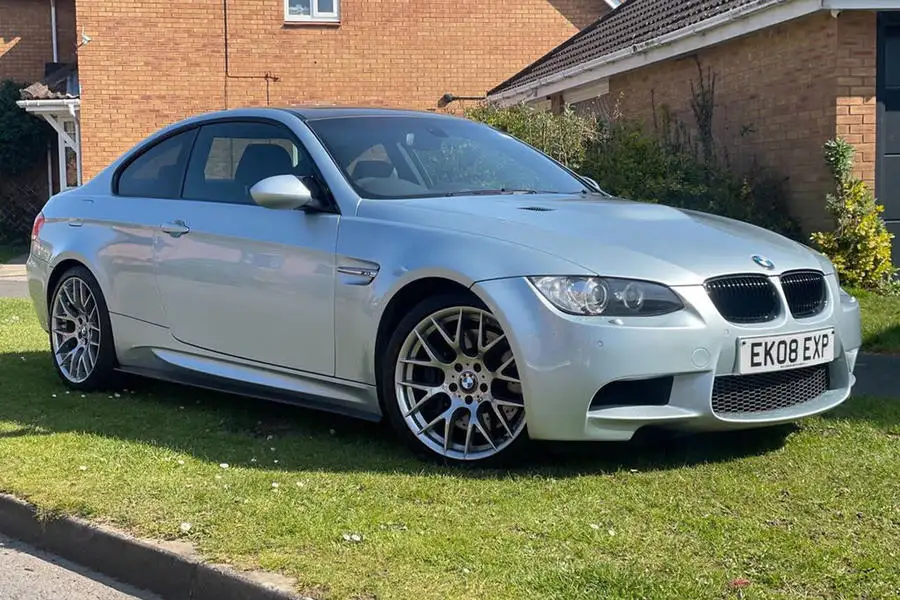 BMW M3 Coupe, 2008, 73,000 miles, £17,995: This M3 Coupé is in a good-looking spec, made all the better by the less common manual transmission. Its mileage is reasonable (for what used examples tend to have) and so is the price. It also comes with a 12-month warranty.
Oliver Young
[ad_2]

Source link