The 411 originally ranged from the Series 1 through incremental upgrades to the Series 5, but in later years you could take your 411 to the factory and, by having the engine or suspension or wheels or tyres or brakes tweaked, turn it into a Series 6.
Many Bristols have been similarly upgraded with more modern underpinnings over the years, so much so that rarely are two cars ever the same.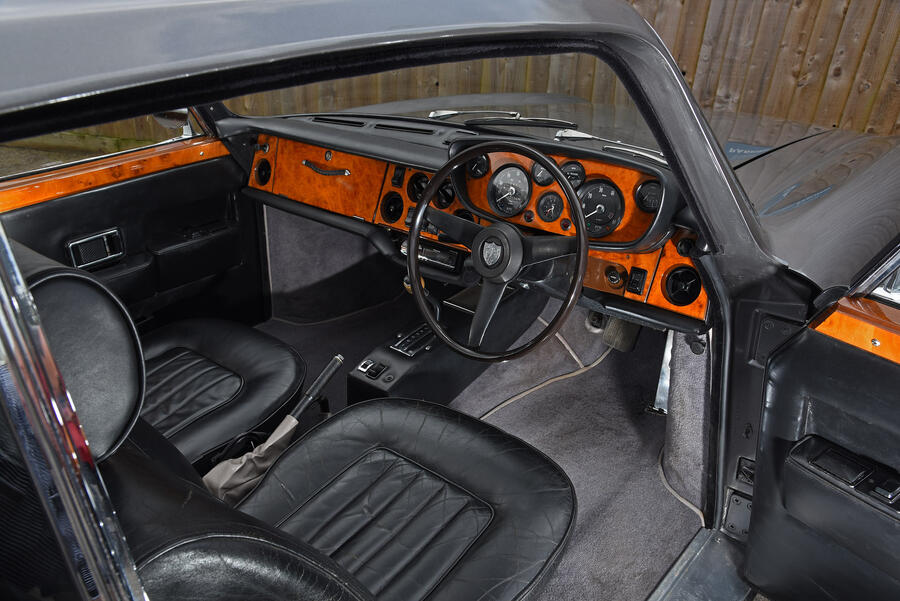 The wood-and-leather-lined interior of the 1975 Series 4 car that you see pictured here is an old-school delight, with its commanding driving position; small, thin-rimmed, three=spoke steering wheel; and Bristol's traditional seven-clock binnacle. Ahead of you, that long, narrow and noble nose is ably guided by nicely weighted and pleasingly geared (three turns lock to lock) ZF power steering.
Push on and it will pick up its skirts and accelerate like a duchess at a school sports day, a subdued offbeat burble emanating from the 264bhp 6.6-litre V8 while the Chrysler Torqueflite three-speed automatic shifts gears imperceptibly.
The 411 rides impressively on its huge sidewalls and corners with a surprising sangfroid for a 47-year-old grand tourer.
Extreme in nothing but soberly proficient in everything, this 411 would have cost around £9000 when it was new, but you will need around six times that now for a good one. I suppose it would be vulgar to ask if they do finance?