[ad_1]

Unlike the previous MX-5s, this model was available in two different guises: the traditional soft-top roadster and a Coupé Cabriolet, which came with an electrically powered folding hard top that gave the refinement of a coupé but allowed you to get the wind in your hair at the touch of a button.
For most, the 1.8-litre model will be fast enough out on the open road, and slightly cheaper to run. However, if you want to make the most of the MX-5's agile chassis, the 2.0-litre is a blast.
But straight-line speed isn't what the MX-5 is about. What you will get for your modest outlay is what remains one of the best-driving cars available, regardless of budget. Both hard- and soft-top models are wonderfully agile. The steering is precise, while the chassis offers fluid handling with bags of grip. The ride is comfortable and controlled over broken surfaces, too, especially in the coupé, which has slightly softer suspension settings.
The range was facelifted in 2009, when it gained a revvier 2.0-litre engine and tweaks to the suspension, front and rear bumpers, door mirrors and some enhanced cabin trim. SE replaced the old entry-level trim, while Sport Tech superseded Sport.
A further facelift in 2013 brought changes to the front grille and lights and styling changes to the wheels, as well as such luxuries as sat-nav and standard-fit climate control.
What we said then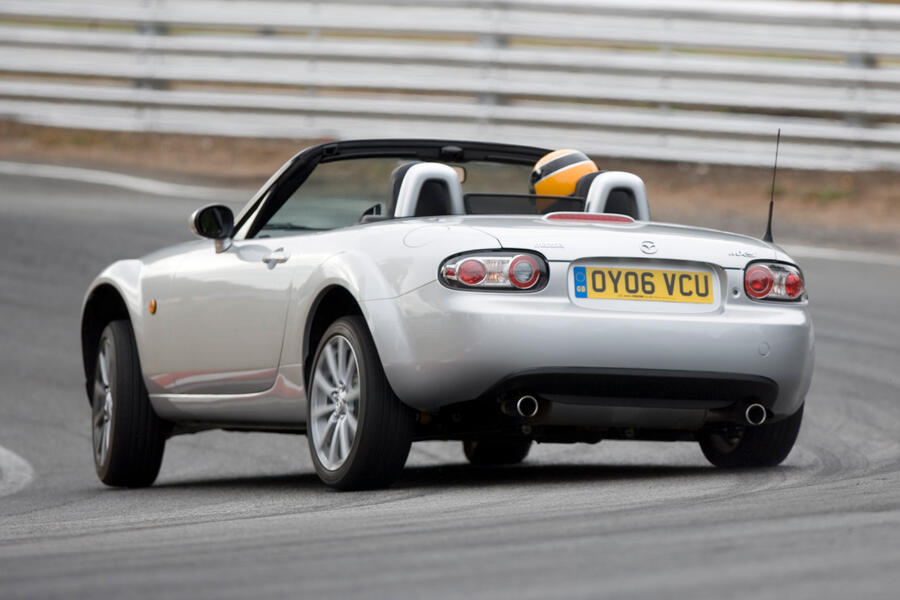 [ad_2]

Source link