To summarise, let's look back at the boxes the RS7 ticks. Stylish? Yes. Practical? Yes. Fast? Yes. A copper pot rack it's not, but a four-door R8 it most definitely is.
What we said then
6 November 2013: Enthusiasts may bemoan the RS7's lack of outright engagement, but there's no denying it's an enjoyable car to drive, mainly for its sheer pace. [And] for the wider market, the RS7 will be ideal: it's a stylish car that's capable of effortlessly and rapidly transporting its occupants and luggage over vast distances.'
An expert's view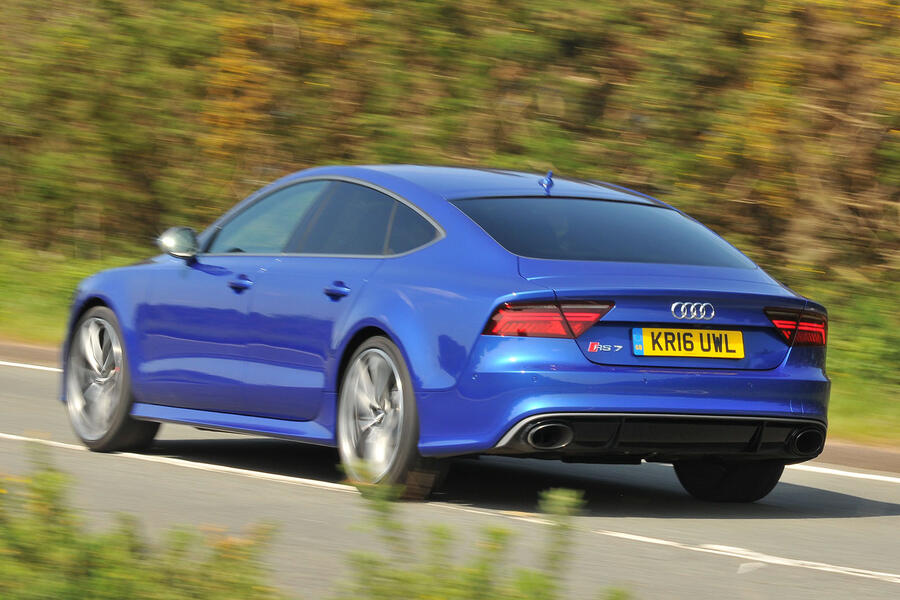 "The RS7 is the RS6 Avant's less shouty non-identical twin. It's just as talented but slightly more svelte in appearance and reserved in taste. If you're after more for your money or can't quite stretch to your perfect RS6, the RS7 is a great alternative involving little compromise. It offers bombastic performance, a good record for quality and 90% of a brand-new one for less than 50% of the cost. Consumables may be expensive, but for the money there are few finer or faster ways to consume super unleaded."
Buyer beware
Recalls: Between 2014 and 2017, Audi recalled 26,053 cars, including the RS7, to prevent potential turbo failure. Concerns grew that the turbo's oil strainer became blocked and as a result starved it of oil, leading to severe power loss and engine stalling. The recall affected cars made between 2013 and 2017. 
Another recall took place for cars manufactured between July and October 2014. This concerned the auxiliary heater element in the air-con failing, due to an electrical connector not being plugged in correctly, potentially leading to smoldering damage and even fire. Check with an Audi dealer that all the appropriate work has been done.