The steering is near-telepathic in its responsiveness, the gearshift is wonderfully slick and the suspension is suitably firm, but perhaps the best part is the way this car turns. With amazing chassis balance, the Fiesta ST can rotate on a dime, and you can feel it happening beneath you. This means the car is easy to place through a bend, and it's agile and adjustable enough to slide the rear around in a corner with a lift of the throttle.
There aren't many cars that are as fun and engaging for this kind of money – as little as £6500 in some cases. Plus, it's still very much a small hatchback, so you can use it every day and it's relatively cheap to run. 
But let's circle back for a second. At the beginning, we said the Fast Ford lineage can often be traced back through the generations, citing my father's RS Turbo as an example. That would only ring true, of course, if I too owned a car from the same lineage. Haven't I mentioned it already? I have a 2016 Fiesta ST. 
What we said then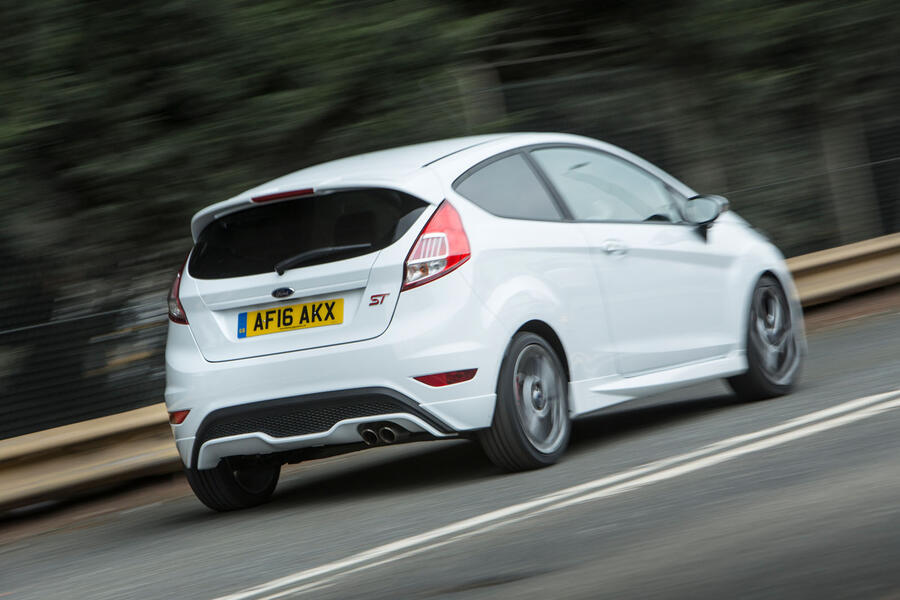 6 March 2013: "It turns with agility and showed good traction even out of tight second gear corners in damp conditions. Across challenging cambers and crests, even if they arrive mid-corner, the Fiesta's body control is terrific and the chassis is composed and controllable. If you're looking for an entertaining hot supermini that you could happily drive daily without doing your head in, the Fiesta is as competent and capable as they come."