[ad_1]

An expert's view
Chris Knowles, KWE: "The biggest problem is rust. The V12 is the most highly sought engine, and it's reliable if properly maintained. People buy V12s with their hearts, whereas the six-cylinder cars are bought with the head. The most highly prized is the later 6.0 V12, but buyers also love the early cars. The cars in really good condition now attract extremely high prices: a 6.0 V12 convertible from 1994 onwards could be up to £50k. Later cars were better made, quieter and more swish. I'd look for one from 1994/95 or '96."
Buyer beware
Engine: V12s need a good service record. Coolant must be replaced every two years. If the engine is noisy walk away. Check the cooling fan blades, hoses, radiator and air-con condenser. A rattle on start-up could be the timing chain. Hunting from cold after 20-30 seconds could be the auxiliary air valve. Look for oil leaks from the cam cover gaskets and oil pressure sensor. The straight-six AJ6 is reliable. Head gaskets can fail after 50,000 miles, so check for coolant in the oil and vice-versa. Check that the oil pressure is around 40–50psi at normal operating temperature, and listen out for timing chain rattles. It might involve replacing both the timing chain and tensioner.
Transmission: Check for rear diff whine and fluid leaks – can spray onto the brakes. Feel for smooth auto gearchanges. Most V12s come with the GM400 three-speed auto unit from the late '70s, replaced by a four-speed version of the same 'box in 1993. AJ6s have a Getrag five-speed manual or, later, a ZF four-speed auto. Check for smooth, quick changes and a quick kickdown. Knocking from underneath is usually gearbox mounts. Make sure there's no clutch slip.
Suspension, brakes: Knocks and bangs could be worn shocks and bushes. Check the car pulls straight on the brakes; calipers can seize, as can the handbrake.
Body: Check jacking points, subframes and cross members for rust. Check the doors haven't sagged on their hinges. On ungalvanised pre-'91 cars, check for rust on the bottom of front wings and doors, boot lid edge, sills, front window scuttles, rear buttresses and rear window, and rear wheel arches.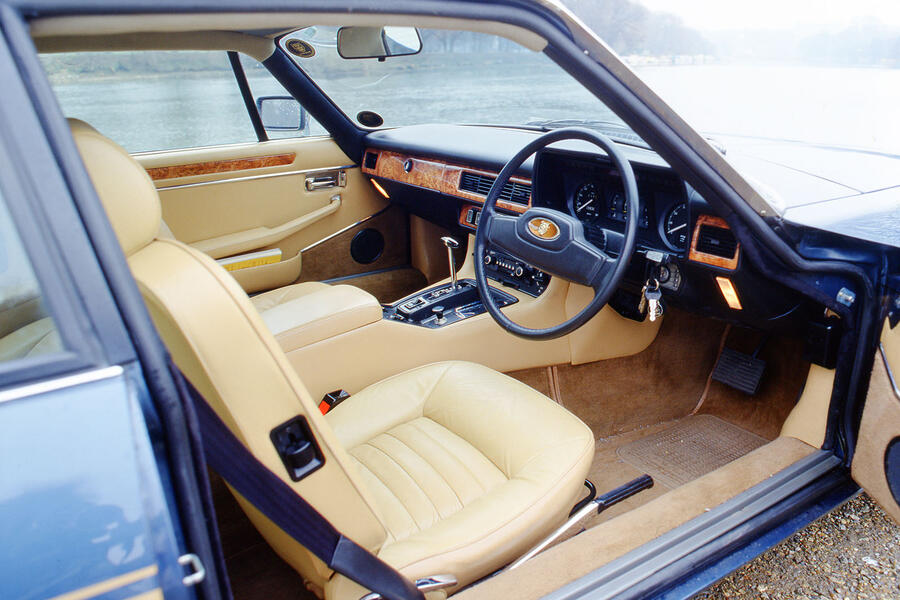 [ad_2]

Source link