Paul Kershaw, a self-proclaimed technology enthusiast is quick to explain his reasoning for getting involved in OVO Energy's V2G trial. "I really liked the idea of it," he explains. "I had a BMW i3, but I didn't use it much, so I effectively had this great big battery sitting outside my house."
For the specialised chargers required for V2G to work in this trial, OVO Energy turned to Indra Renewable Technologies – the company responsible for producing the world's first domestic bi-directional charging unit. Yet, despite the need for some subtle home modifications, the installation required minimal effort. 
"There wasn't too much involved," Paul explains. "Once I had the charger installed at my home by OVO Energy, and once I was set up on the Kaluza app – which monitors buying and selling energy with the grid – that was it!"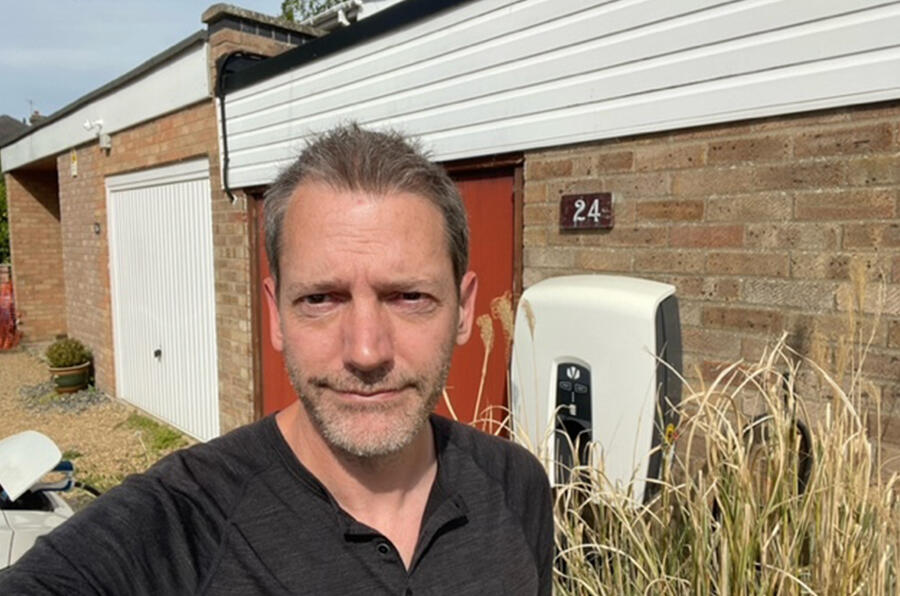 What is V2G like to live with every day?
That simple-to-use Kaluza app is the key to integrating V2G seamlessly into your everyday life. It calculates how much you use your electric car on a daily basis, and cleverly keeps your battery level above that figure. Crucially, it also ensures you can plan ahead flexibly for longer journeys, letting you override the settings to ensure you set off from home with the maximum charge at the lowest possible cost, and don't have to rely on public charging.