Adding a video to an online advert provides 20-25% more leads, says Johan Sundstrand, CEO of Phyron
Pandemic emphasised how use of video can help retailers boost leads and slash sale times
Selling cars online has been an important part of the business for the best part of the past 20 years. The pandemic served to ram home that fact: with dealership footfall nixed overnight, the web transformed from a useful asset to a lifeline.
Yet despite the colossal shift in the sales process over the past few years – accelerated by the advent of online car supermarkets and subscription models – many are missing out on an allegedly transformative opportunity afforded by video.
Johan Sundstrand, CEO of marketing and artificial intelligence agency Phyron, told Autocar Business that adding a video to an online advert provides "20-25% more leads".
Discussing classifieds hosting platform Adevinta, Sundstrand said: "If they attached a Phyron video to their ad, they received 50% more visits, and they sold their cars three to five days faster, depending on brand."
Accelerating the turnover also saves "a lot of money", according to Sundstrand – €25-€65 (£22-£57) per car, per day, adding up to significant savings across a fleet.
But even for cars that do not sell quickly, videos still have tangible benefits for branding. Phyron's research suggests that ad viewers remember 95% of a listing with a video message, compared with 10% of one with static images.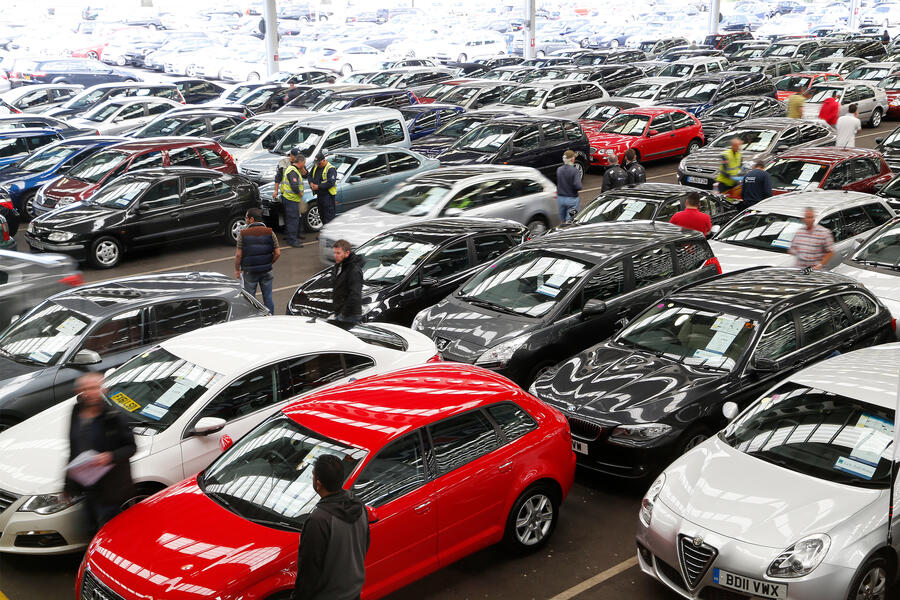 Phyron's claimed success with video is consistent with that seen across the industry.
Video platform Citnow's former partner, Leven Car Group, tripled its sales between 2015 – when it introduced video advertising – and 2018, according to a statement. 
Roddy McAllister, then head of sales at Leven, said: "Embracing video has helped us sell more cars to a broader audience, while delivering the outstanding personal experience our customers expect.
"The ability to visually communicate the intricate details that make our used cars truly exciting has been invaluable and made a tangible impact on the business."
Leven Car Group was liquidated in 2021 after going into administration a year prior.
Whereas Citnow requires human input to record videos – a mechanic showcasing a fault that needs repairing, for example – Phyron's unique selling point is the use of artificial intelligence (AI) to automate the vehicle advertising process.
Its AI uses a dealer site's vehicle detail page – images, specifications, pricing and more details – and automatically fetches the information. "The only thing we need is access to that data," said Sundstrand.
He added: "What the software then does is identify the specific attributes of that specific car, the angle that photo was taken from – highlighting the best-selling assets or specifications. We even upscale the image resolution if needed – by eight times without losing quality."
The AI then generates a video from those images and automatically adds it to the advert.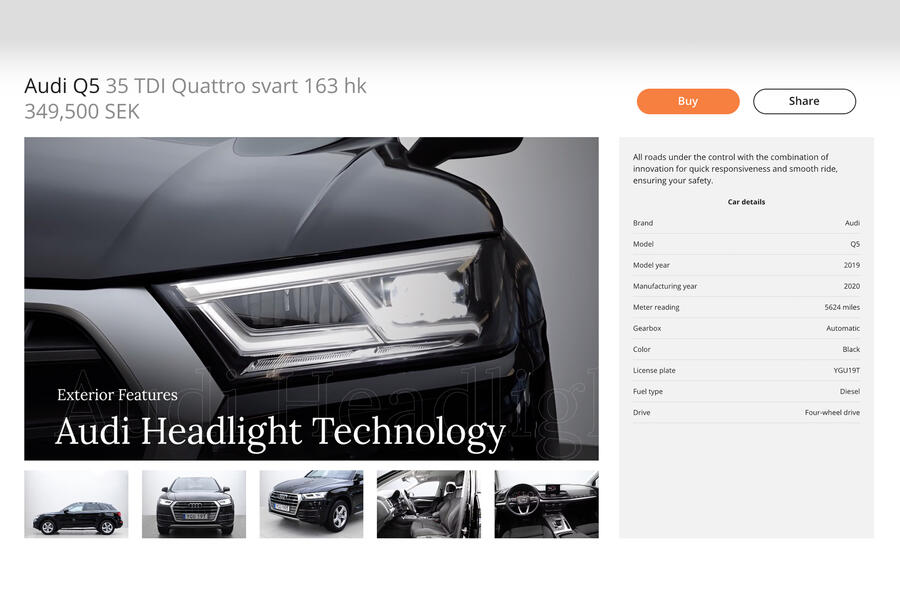 Sundstrand said: "We have a client with over 30,000 cars up and running each and every day, at any given time. And [we] rendered this [in an] instant. So you don't need to wait for us to deliver one video at a time. We just render each and every one at the same time."
Although the finesse with which the AI operates is now in place, there is still much to be gained in terms of the quality of each advert.
Speaking about the future, Sundstrand said: "We will be able to create content from nothing. I mean, we will be able to turn 2D images into 3D models: we can create manuscripts; we can generate voice; we can create images; we can even create a whole background with AI.
"It's just now the technology is getting there. It's not perfect yet, but it's changed a lot just in the past year, and where technology will lead us is so cool. 
"We will be able to create main ads without any data – or data that we create. It's pretty damn cool what AIs can do."
[ad_2]

Source link