Vinfast is entering segments A through E with a variety of new models
Founded in 2017, Vinfast has already enjoyed huge success at home in Vietnam, and now it aims to go global
The confirmation in July that Vinfast is to invest around US $2 billion to manufacture electric vehicles for North America at a new facility in North Carolina was proof positive that it is deadly serious about its plan to expand dramatically across the world, having already made a major impression in its native Vietnam.
The company's intentions are abundantly clear, as CEO Le Thi Thu Thuy explained in an interview with Autocar. "In the next 10 years or so, Vinfast aims to become one of the largest EV brands globally," she said.
It's an ambitious timeline, but everything we have seen so far from Vinfast suggests that this is a brand in a hurry to make an impact. 
The back story
Vinfast was founded in 2017 in Hanoi and is part of the vast Vingroup conglomerate, which is a dominating presence in many different areas in Vietnam, including retail, real estate and healthcare. The group was formed in 1993 by Pham Nhat Vuong, a businessman who started off selling noodles and is now the country's richest man and a billionaire. 
Despite its relative youth, Vinfast enjoyed a hugely successful 2021 in Vietnam, with its Fadil – a city car derived from the Vauxhall Viva – ending the year as the top-selling model and the brand the fourth best-selling manufacturer. Although the sales figures were not massive (24,128 for the Fadil, and 35,723 for Vinfast itself), this rise to prominence locally appears to be merely the launch pad for its global ambitions.
The US is the first target, and in May this year, Vinfast announced it was relocating its legal and financial HQ prior to an IPO in America, which may happen later this year or, more likely, in early 2023. Thuy said at the time: "We feel that Singapore is a jurisdiction that will give investors more confidence. We put ourselves in the shoes of the investors."
The cars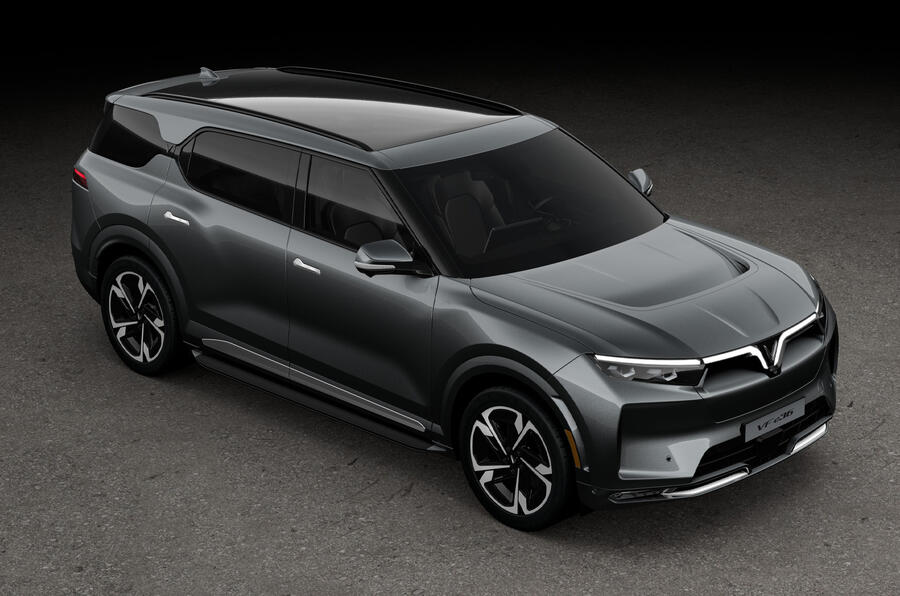 The models that have established Vinfast in Vietnam will not play a part in the brand's global plan. Instead, an EV-only line-up, created with input from Pininfarina, will be offered. Thuy told Autocar: "The VF5, VF6, VF7, VF8, and VF9 will respectively enter segments A, B, C, D and E. We are now receiving reservations [in the US] for the two electric SUV models, the VF8 and VF9." 
The mid-sized five-seat VF8 delivers a choice of 348bhp or 402bhp, with a likely range of up to 292 miles (WLTP) and 0-60mph possible in 5.3sec. The larger VF9 is a seven-seater, also with 402bhp, and Vinfast is targeting 369 miles on the WLTP scale, with 0-60mph dispatched in 6.3sec.
Both come with 10-year warranties in the US.
The pricing strategy
This is one area where Vinfast really believes it can capitalise, particularly in the current climate where the cost of living is an issue for many. As Thuy told Autocar: "Vinfast aims to universalise EVs for the mass market by providing quality products at reasonable prices." Accordingly, in the US, the EV8 will start at $40,700 (£34,665) and the VF9 will cost from $55,500 (£47,275).
However, these prices do not include the batteries, which are available via a separate subscription – a business model that, Thuy says, is "key to Vinfast's affordable prices".
The battery subscription plan
As well as keeping costs down, Vinfast believes there are other benefits to battery subscription. Thuy said: "It helps eliminate concerns about EVs, especially problems related to batteries such as lifespan, repair and replacement fees, because Vinfast bears all the costs and replaces the battery free of charge when charging capacity dips below 70%."
Customers in the US will be offered two subscription plans. The fixed programme covers unlimited mileage and costs $110 (£93.70) for the VF8 and $160 (£136.25) for the VF9. Customers who reserve cars in 2022 or 2023 will benefit from these fixed fees for the lifetime of the car, and the plan is transferable to new owners.There's also a flexible plan for those who travel less frequently of $35 (£29.80) for the VF8 and $44 (£37.50) for the VF9 up to 310 miles. Additional miles are charged at $0.11 (9p) and $0.15 (12p) respectively.
Interestingly, though, Thuy said: "Vinfast is also formulating policies for selling batteries along with the cars to meet all customer demands." The company is evidently prepared to keep its options open, and more details on this are expected soon.
The sales process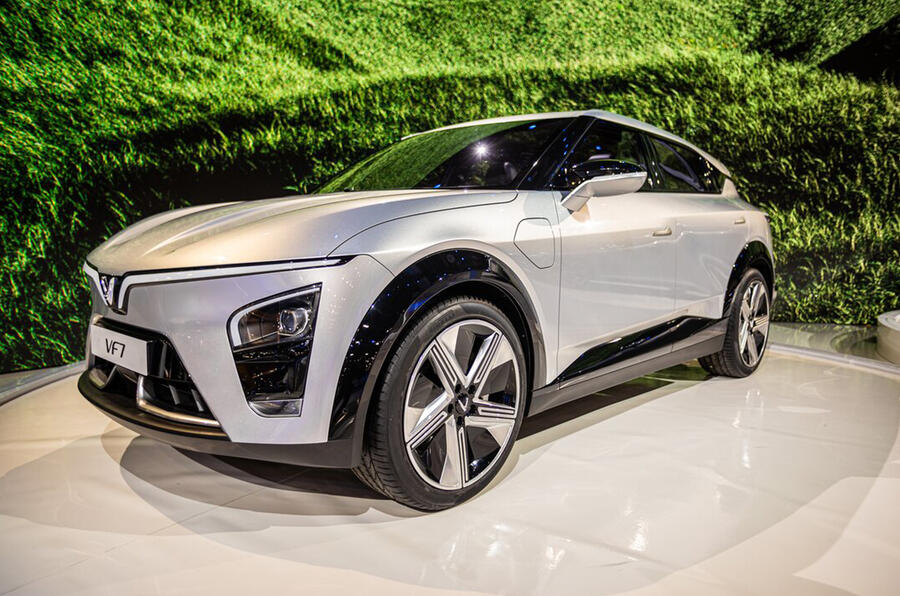 Vinfast is the latest manufacturer to eschew the dealership model, instead selling direct to customers through its own stores, six of which have already opened in California. 
Thuy explained the rationale behind this. "We want to ensure the highest service standards for our customers," she said. "Directly introducing the Vinfast brand to customers through corporate-owned Vinfast stores plays an important part in generating customer interest, customer relationship and brand loyalty. In addition, the stores will be combined with the online distribution and sales system to deliver a seamless 'online to offline' customer experience."
More than 30 stores are slated to open in California by the end of the year, with more to follow in other states.
The rest of the world
Europe is very much in Vinfast's sights, too, with 50 stores announced earlier this year for cities and towns in Germany, France and the Netherlands. A factory will also be built in Europe, with Germany the most likely location – although Thuy insisted the company is "considering several locations".
Vinfast's intentions for the UK are more opaque. Asked specifically about selling in Britain, Thuy said: "We are looking into the possibilities of entering other markets in Europe and will announce [plans] in the near future." 
The company's abandonment of its operations in Australia in 2021 (see below) suggested right-hand-drive markets are not an immediate priority. But with a million sales targeted globally in just five to six years, it seems probable that Britain will be on its radar at some point.
What are the chances of Vinfast succeeding?
The response in the US is likely to provide a good barometer of Vinfast's potential. Some analysts point out that Vietnam has no auto heritage for Vinfast to trade on in the US, and the battery leasing concept will be new to consumers, too. But the timing could be right. In the UK, for example, MG has shown there is an increasing appetite for sensibly priced electric vehicles. And the fact that the cars are built locally, in North Carolina, is likely to sit well with customers. 
Ultimately, Thuy is confident the product will win people over. "We believe that Vinfast EVs are what the American consumers need," she said. "We have an EV line-up covering all segments, meeting various customer demands."
False start in Australia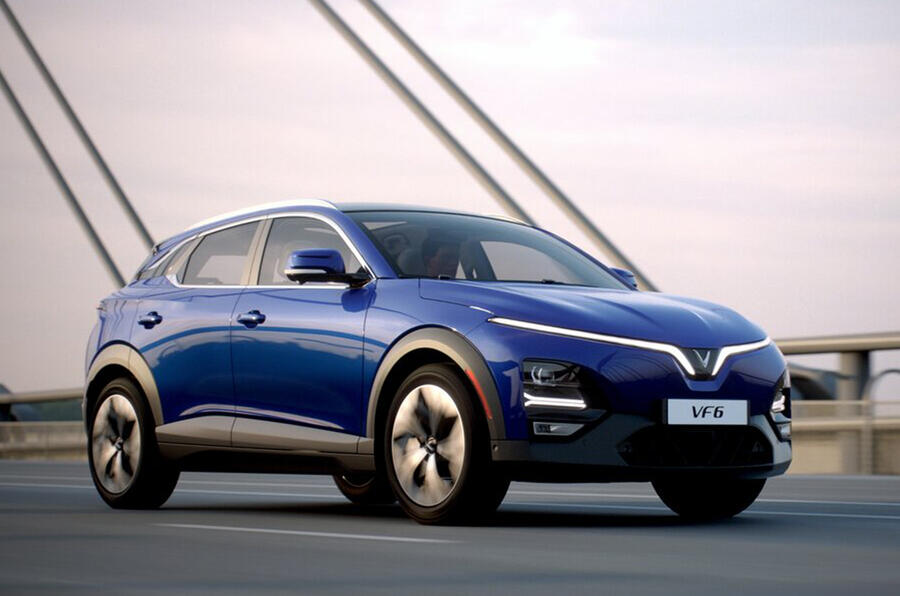 Vinfast's focus on North America and Europe came at Australia's expense, with the company initially establishing a base there before changing course in 2021. It closed its Port Melbourne research and development facility, laid off up to 100 workers – many former Ford Australia, Holden, Jaguar Land Rover and Toyota employees – and put Holden's former Lang Lang proving ground up for sale, having only bought it the previous year for US $26 million. Restricted movement between countries because of Covid was cited as a reason, with the company opting to focus on vehicle development in Vietnam. But Thuy told Autocar that Vinfast has not turned its back on Australia permanently. "We strategised our market expansion into different phases and never say 'no' to any market," she said.
How Thuy took over
Thuy became global CEO at Vinfast following the curiously short reign of German executive Michael Lohscheller. His arrival in July 2021 was initially hailed as something of a coup for the brand. At Stellantis, he had helped make Opel profitable after it lost tens of billions under General Motors ownership. Lohscheller moved to Vietnam for the role and his remit at Vinfast was straightforward: to turn it into a "global smart electric car company". But just five months later, his departure was announced, with "personal reasons" cited. Vinfast turned to Thuy, who had risen to vice chairwoman of Vingroup, having acquired a strong reputation for attracting investment.
Vinfast's milestones
The Fadil's rise to top spot in the Vietnamese sales chart in 2021 was a genuinely impressive achievement. Toyota had dominated the best-sellers' list for the past 11 years.
Vinfast has invested about US $50 million in Taiwan's ProLogium for research and development in solid-state battery technologies and is considering establishing a joint-venture solid-state battery factory in Vietnam. 
Vinfast's new US manufacturing facility at Triangle Innovation Point in Chatham County, North Carolina, received an investment package of $1.2 billion – the largest in the state's history.
Graham Hope
[ad_2]

Source link