[ad_1]

It's at this point I should also reference the GTX, which looks good value at £56,460 considering the power hike involved; a performance electric SUV remains a true mish-mash of genres on paper – and one we should definitely argue the merits of elsewhere – but the reality is it's the most charming version of the ID 5. Albeit one that'll be chosen by the minority.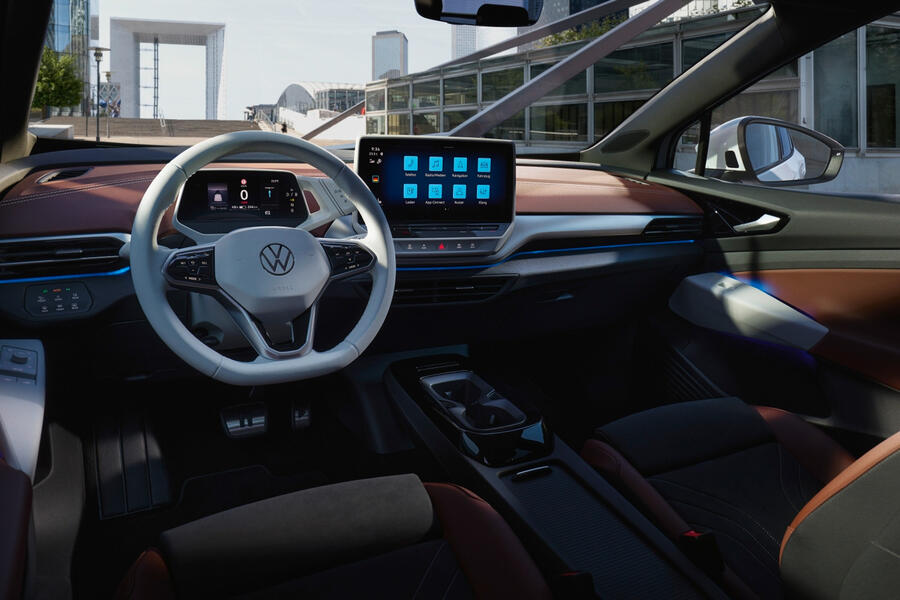 Half of UK buyers are expected to stick with this base model, and it does almost all of what the ID 5 ought to. It's very habitable for a crossover coupe, too. While rear visibility is inevitably an unhelpful sliver, the rest of its hindquarters are impressive, with plenty of leg- and headroom for most adults and a window line sympathetic to letting a decent amount of light in. Real pernickety stuff, sure, but it's curious how claustrophobic some of these cars can feel for those perched in the back. The ID 5 coddles them well, with a pair of USB-C ports the cherry on top of some amiable hospitality.
The front is decent too – once you've got your head around the ergonomics. Too many column inches have been spent haranguing VW's recent cabins, and the firm appears to be responding to criticism by reinstating some physical switchgear with its future facelifts. The ID 5 is still largely touchscreen-led in its operation, but at least the materials feel good and some of the tech – such as a sweeping strip of light on the dashboard that helps reiterate nav directions – genuinely stands out.
[ad_2]

Source link