[ad_1]

I left it to Max Edleston, our photographer, to find out just how flexible. As soon as the T7 arrived, I handed it to him to use as a tour bus for some musician friends. For 10 days, he was groupie, roadie, driver, technician, gopher and more as he took them nearly 2000 miles around the country.
The Multivan is 5m long, 1.94m wide and 1.91m tall and they say there's 3672 litres of space behind the front seats. What Max says this translates to is (deep breath): four guitars, three amps, one keyboard, one full drum kit, three pedal boards, one synth pad, three large merchandise boxes (Abbie Ozard, by the way), guitar stand, keyboard stand, five overnight suitcases and two camera bags, plus three seats left in place and occupied by three tired musicians.
Then there's the two people up front. Max thinks that's rather good going, and since its return, I've taken all the seats out to help some friends move and I'm inclined to agree. With a sliding door each side and a big swing-up tailgate, access is great too.
Those chairs – all five of which are in my shed as I speak, along with a sliding storage box – are heavy, mind, at around 20kg each. My guess is a family will work out what arrangement suits them best, then largely leave them alone.
The Multivan starts at £43,720 for a Life variant with a standard petrol engine but it's £50k by the time you've fitted it with the 215bhp plug-in hybrid with an electric motor and 1.4 turbo petrol, with a six-speed dual-clutch auto and front drive.
That's what also sits in the front of this particular upmarket Style derivative, which is £59,545 before options. A generous helping of those means this is a £66,000 passenger car, which – with a swanky hi-fi that's among the best sounds on sale and a panoramic glass roof – is about as expensive as you can make a Multivan. So rivals are not an old Transit with some benches in the back but expensive SUVs and estates with part-time third-row seats.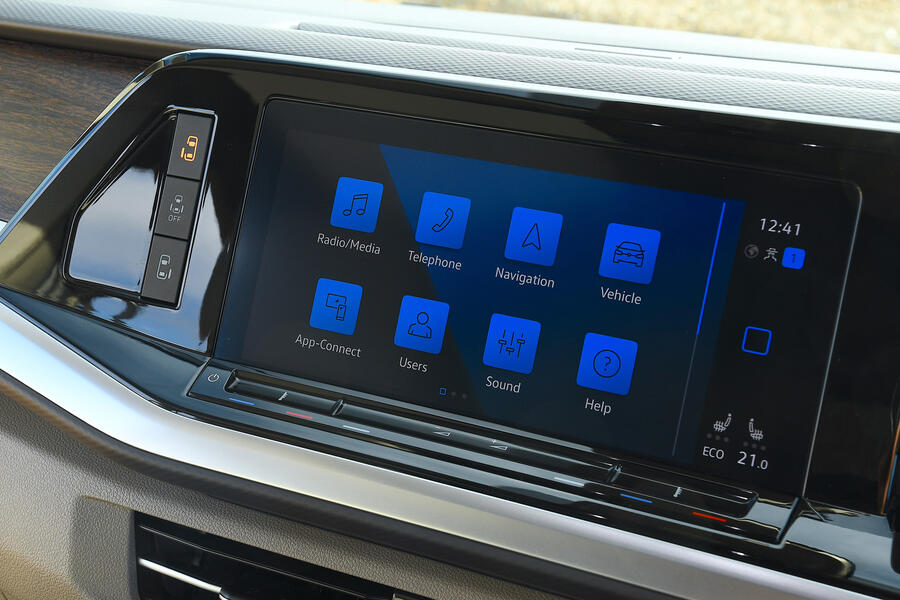 [ad_2]

Source link