[ad_1]

Volkswagen's plan to launch an electric off-road SUV – known as the ID Ruggdzz – appears to be back on track, following confirmation that the ladder-frame chassis used by the new Amarok pick-up is being engineered to take an electric drivetrain. 
This Ford-developed chassis, which is also used by the fourth-generation Ford Ranger pick-up, currently supports petrol and diesel as well as petrol-electric plug-in hybrid drivetrains. 
But in an interview with Autocar at the launch of the new Amarok in South Africa in December, Volkswagen Commercial Vehicles CEO Carsten Intra confirmed that engineering aimed at accommodating a battery and electric motors within the Ford platform is ongoing, despite recent reports suggesting such plans had been abandoned. 
"We're looking at it together with Ford," said Intra when asked about the possibility of full electrification of the Volkswagen Amarok's ladder-frame chassis. "It's still on the agenda," he added.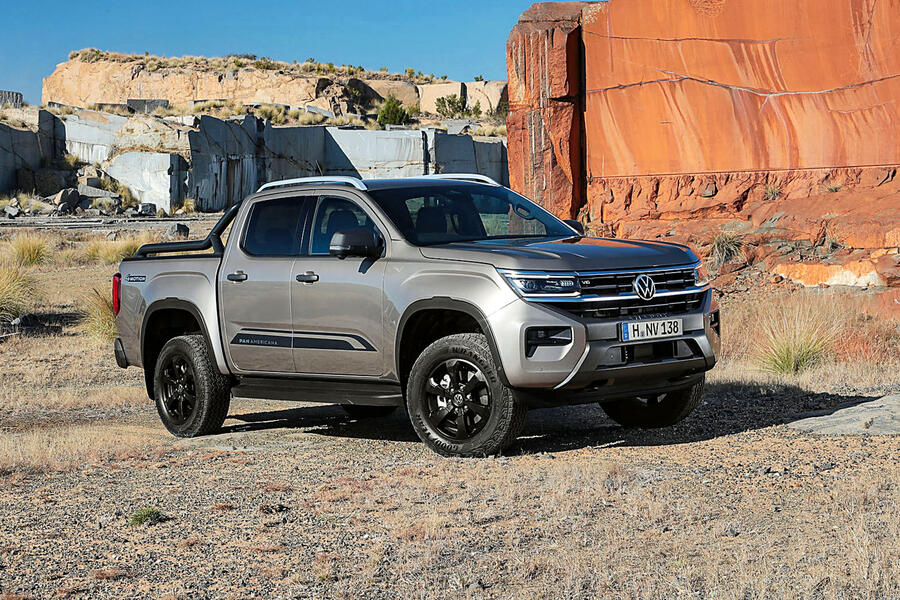 Although Intra would not be drawn on the rumoured plans, Volkswagen is said to be considering adopting the electrified chassis, codenamed T6, for a new SUV model that is heavily related to the Amarok but styled in the mould of the ID Ruggdzz – a 4×4 SUV concept that has never been shown in public. 
Such a move would mirror that of Ford, which uses the Ranger as the starting point for its Everest SUV, a seven-seat body-on-frame model not sold in the UK. 
Shown to the media in 2019, the ID Ruggdzz was originally conceived around the Volkswagen Group's MEB platform. At the time, Volkswagen brand CEO Ralf Brandstätter, now head of Volkswagen's Chinese operations, indicated it was meant to rival possible electric versions of the Ford Bronco, Jeep Wrangler and Toyota 4Runner. 
However, plans to progress the ID Ruggdzz concept to production by 2023 were put on hold in late 2020, as Volkswagen moved to consolidate its EV operations following the software glitches that affected the launch phase of its first dedicated electric model, the Volkswagen ID 3. 
[ad_2]

Source link