[ad_1]

Volvo CEO Jim Rowan has said the car maker's inhouse next-generation software will be its "three-point digital seatbelt" in driving future product and safety innovations. 
The Briton was a surprise choice to replace Håkan Samuelsson at the Swedish firm in March last year, given all of his previous experience had been in the tech industry, most recently at Dyson. 
Speaking to Autocar for the first time, he said he wants the EX90 – Volvo's new flagship and first bespoke EV – to lead the automotive industry's technological charge. 
The £96,255 SUV – which is also key to Volvo's target of selling 1.2 million cars (600,000 EVs) per year by 2025 – is described as a "software-driven" vehicle. 
Thanks to a range of advanced sensors and technology, including the first lidar system fitted as standard on a production car, the EX90 is claimed to eventually be capable of "unsupervised driving".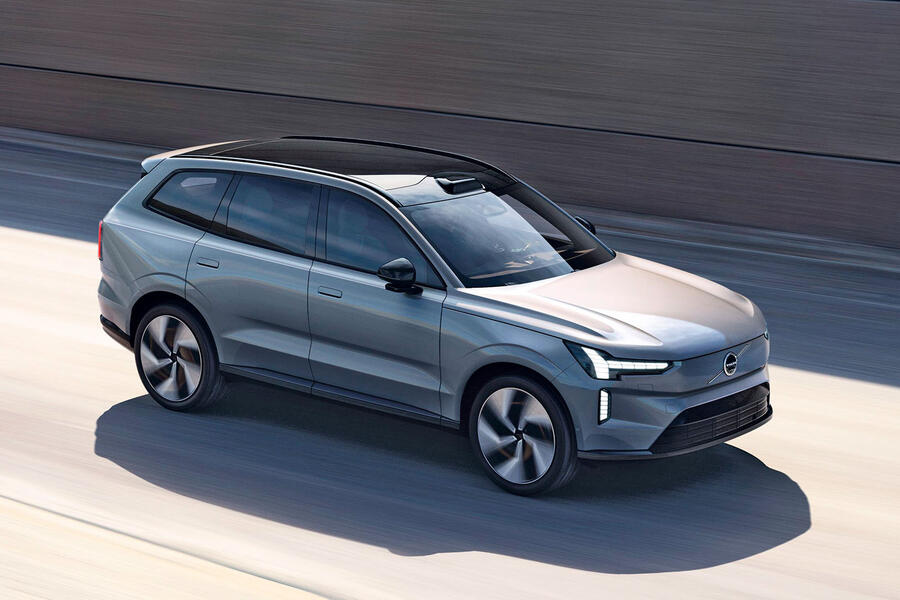 According to Rowan, the EX90 showcases how Volvo will work with partner firms but keep development of key technology in-house. 
"Auto companies are starting to understand next-generation silicon and its importance in design," he said. 
The EX90's "application layer" – meaning the lidar, radar, camera and other sensors – is powered by an Nvidia Odin chip that can do 254 trillion operations per second (TOPS). 
This compares with about one TOPS for automotive chips a decade ago. "The software stack, connecting the silicon to the application layer, is the part we really care about," said Rowan. "That for us is the three-point digital seatbelt. 
"We have a team of more than 700 people who write the perception and sensor fusion software. In other cases, firms have outsourced that, but we think it's absolutely core, so we've kept it in house."
[ad_2]

Source link