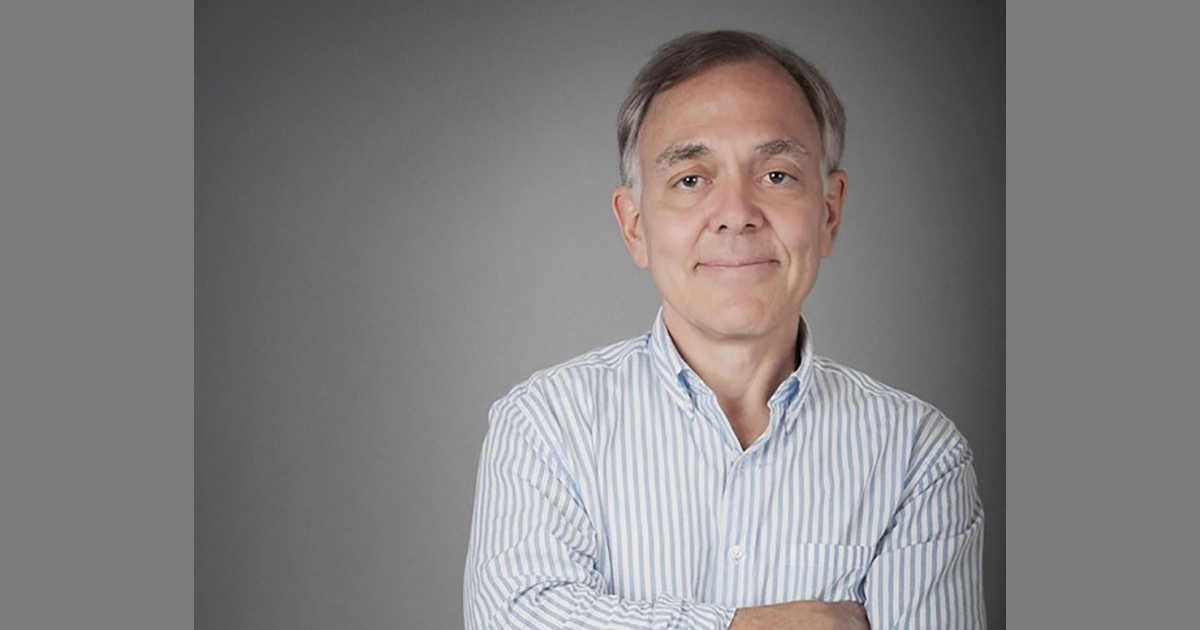 It may be summer, but cybercrime doesn't take a vacation. Last year 76% of organizations suffered from a ransomware attack, according to a recent "2022 Data Protection Trends" report. And this year could be on track to beat that record, with Nvidia Inc., Toyota Corp. and the Government of Costa Rica three big-name attacks in the first half of the year.
With an average of 47% of an organization's data encrypted per attack and an average cost of $4.24 million per breach, it's not hyperbole to say that companies are desperate for a simple and reliable method of keeping critical operational data out of the control of bad actors. But how?
Cybercriminals are as innovative, well-funded and professional as the security specialists combating them. And the situation has become so bad that alongside implementing point solutions and educating employees in an effort to prevent the inevitable attack, some companies have resorted to purchasing cryptocurrency and planning to pay up to restore data. That's a bad idea. Almost a third of organizations that pay ransoms still do not fully recover their data, according to a  recent "2022 Ransomware Trends" report.
The report also shows that only 19% of companies outsmarted the criminals and recovered their data without paying a penny. It doesn't state how they managed that feat, but theCUBE may know. During the "Secure Storage Hot Takes" event, theCUBE and Wasabi Technologies Inc. assessed today's core security themes; data protection, security and data sovereignty; and the Wasabi Hot Cloud Storage, a data storage solution that was designed to enable all companies to beat ransomware demands without payout.
"In the old days you wrote what was called a WORM tape — write once, read many — and those could not be overwritten or modified once they were written," said David Friend (pictured), chief executive officer of Wasabi. "And so we said, 'Let's come up with an equivalent of that for the cloud.'"
Friend spoke with theCUBE industry analyst Dave Vellante during the "Secure Storage Hot Takes" event, which demonstrated how Wasabi's Hot Cloud Storage not only provides data backup and recovery that can combat the challenges of the modern security landscape, but also provides cloud storage at a fraction of the fees charged by the hyperscalers.
The special broadcast presented a comprehensive overview of a modern data security solution in a condensed hour-long mini-event. Kicking off with the first session, Friend focused on how Wasabi's Hot Cloud Storage addresses an organization's need for data protection, security and data sovereignty. In the second session, Drew Schlussel, senior director of product marketing at Wasabi, covered the core security themes affecting organizations today. And the final segment presented a customer use-case example presented by Kevin Warenda, director of information technology services at The Hotchkiss School, and Schlussel. (* Disclosure below.)
Wasabi addresses the 'almost infinite' data needs of digital enterprises
Wasabi is the sixth joint entrepreneurial venture between Friend and his co-founder Jeff Flowers. The fifth was Carbonite Inc., which democratized cloud backup access by providing affordable plans for individuals. While at Carbonite, Flowers predicted that existing cloud storage architectures would become inefficient and slow. So, he set out to create a new, highly parallelized architecture that would provide fast, cheap and secure object storage.
He succeeded, and the duo founded Wasabi to address the "almost infinite" market for cloud storage, according to Friend, referring to the exponentially increasing amount of data being created within digital enterprises. He recalled his thoughts when he first saw what the Wasabi Hot Cloud Storage could do.
"Holy cow, we can sell cloud storage for a fraction of the price of Amazon and still make very good gross margins, and it will be faster!" he said.
Real security comes from knowing that critical data is backed up and ready to restore at a moment's notice. Unfortunately, criminals know this, and 94% of ransomware attacks attempt to infect backup repositories before gaining control of primary data resources and issue ransomware demands. Wasabi solves this with its immutable buckets, which are the modern equivalent to WORM tapes. However, the company's immutable buckets are cloud object storage.
"The net result is if you store your backups in immutable buckets in a product like Wasabi, you can't alter it or delete it for a set period of time," Friend said.
Once the timer is set, there is no way that anybody – not even Wasabi's engineers – can go in and move, change or delete the data.
The benefit of having secure and easily accessible data backup means that when a company's main data store is compromised, it is possible to recover almost instantly and the cyber thieves are going home empty-handed. And because it is in cloud object storage, it is cheap, fast and infinitely scalable.
Watch theCUBE's complete video interview with David Friend:
Wasabi's vow of simplicity means security, easy migration and flat-tier pricing with no add-ons
There are many companies that offer immutability and air-gapped security solutions, but the simplicity of Wasabi is that it is focused on one thing and one thing only — object storage. This makes it easier to offer a solution that provides customers with a secure, immutable copy of data that is both easy to access and cheap to store.
Another unique feature is that Wasabi isn't built on top of a public cloud.
"We are our own cloud storage service," Schlussel stated during his session. "We don't run on top of anybody else. It's our systems; it's our software deployed globally."
Wasabi has 100% compatibility with the AWS S3 API and IAM model, making it interoperable with AWS S3 storage and accessible to hundreds of backup and recovery applications. It also matches S3's 11 nines durability guarantee (so essentially never loses anything). In line with Wasabi's philosophy of complementing rather than competing, the company has built technological alliance partnerships with other backup and recovery vendors, including Veeam, MSP360, Commvault, and Veritas. This makes migrating across to Wasabi incredibly simple, according to Schlussel.
"We're fully compatible with the S3 API, so if you're using S3 API-based applications today, it's a very simple matter of redirecting where you want to store your data," he said.
Security and interoperability are major features of Wasabi's Hot Cloud Storage, but new customers are generally attracted by the cost savings. These come partially from Wasabi's technological "secret sauce," which puts its storage into a new generation of object storage and enables it to pass on the savings. However, the company's philosophy of simplicity extends beyond the vow to "just do storage." Wasabi believes in a one-price, no-tier storage plan that currently stands at a flat $6 per month. There are no extra charges for egress, status checks or any other processes, which Schlussel compares to akin to charging someone each time they want to enter a physical storage facility and add something, take something out, or check on the contents.
"Other storage providers charge you for every API call. Every get, every put, every list. Everything," he said. "It's your data, it's your storage, it's your locker … so why shouldn't you have unfettered access to your data?"
This pricing simplicity is driving a lot of companies to migrate over to Wasabi, according to Schlussel, "because folks have figured out that they can't afford to keep going with their current hyperscaler vendor," he stated.
Watch theCUBE's complete video interview with Drew Schlussel:
SecOps 101 — Wasabi demonstrates how to simply and cheaply secure a school
Schools are a common target for cybercriminals. And it's not just 16-year-old students hacking in to change their grades.
"We have a lot of data that can be used by threat actors, and schools are often underfunded in the area of information technology security … so threat actors often see us as easy targets," said Warenda, who manages IT services at The Hotchkiss School, an independent boarding school that encompasses a 500-acre campus and 200-acre farm in rural Connecticut.
Managing a school can be like combining multiple industries into one, according to Warenda. The data regulations he has to comply with are complex and include data privacy for students under the age of 18, as well as financial regulations for tuition payments and fundraising.
This is something that Wasabi has under control; the company has physical data centers across the globe and takes care of the data sovereignty, data regulation and compliance needs of its thousands of customers wherever they may be.
"We can go to all the trouble of meeting these local requirements on behalf of our entire customer base, and that's a lot more efficient and a lot more cost-effective than if each individual company has to deal with the local regulatory authorities," Friend stated.
Warenda first encountered Wasabi during the process of migrating The Hotchkiss School's workloads into the cloud. He was searching for not only a cloud backup and recovery solution, but a place to put files that could serve as a content delivery network. Wasabi offered "such a low, low barrier to entry to sign up for a trial " that Warenda decided there was nothing to lose by giving the solution a proof-of-concept run.
After testing Wasabi in various scenarios, Warenda was impressed. The school operates on a defense in-depth approach with a zero-trust framework, and Wasabi's solution aligned perfectly.
"Performance-wise, [it is] fast. Security-wise, it has all the features of S3 compliance … and anyone who's familiar with S3 permissions can apply them very easily. We can pull data down, put data up at will, and it's not costing us any extra, which is excellent because, especially in education, we need fixed costs," Warenda said.
Watch Kevin Warenda's session on how The Hotchkiss School uses Wasabi's Hot Cloud Storage:
Watch the complete event video below:
(* Disclosure: TheCUBE is a paid media partner for the "Secure Storage Hot Takes" event. Neither Wasabi Technologies Inc., the sponsor of theCUBE's event coverage, nor other sponsors have editorial control over content on theCUBE or SiliconANGLE.)
Image: Wasabi
---
Show your support for our mission by joining our Cube Club and Cube Event Community of experts. Join the community that includes Amazon Web Services and Amazon.com CEO Andy Jassy, Dell Technologies founder and CEO Michael Dell, Intel CEO Pat Gelsinger and many more luminaries and experts.