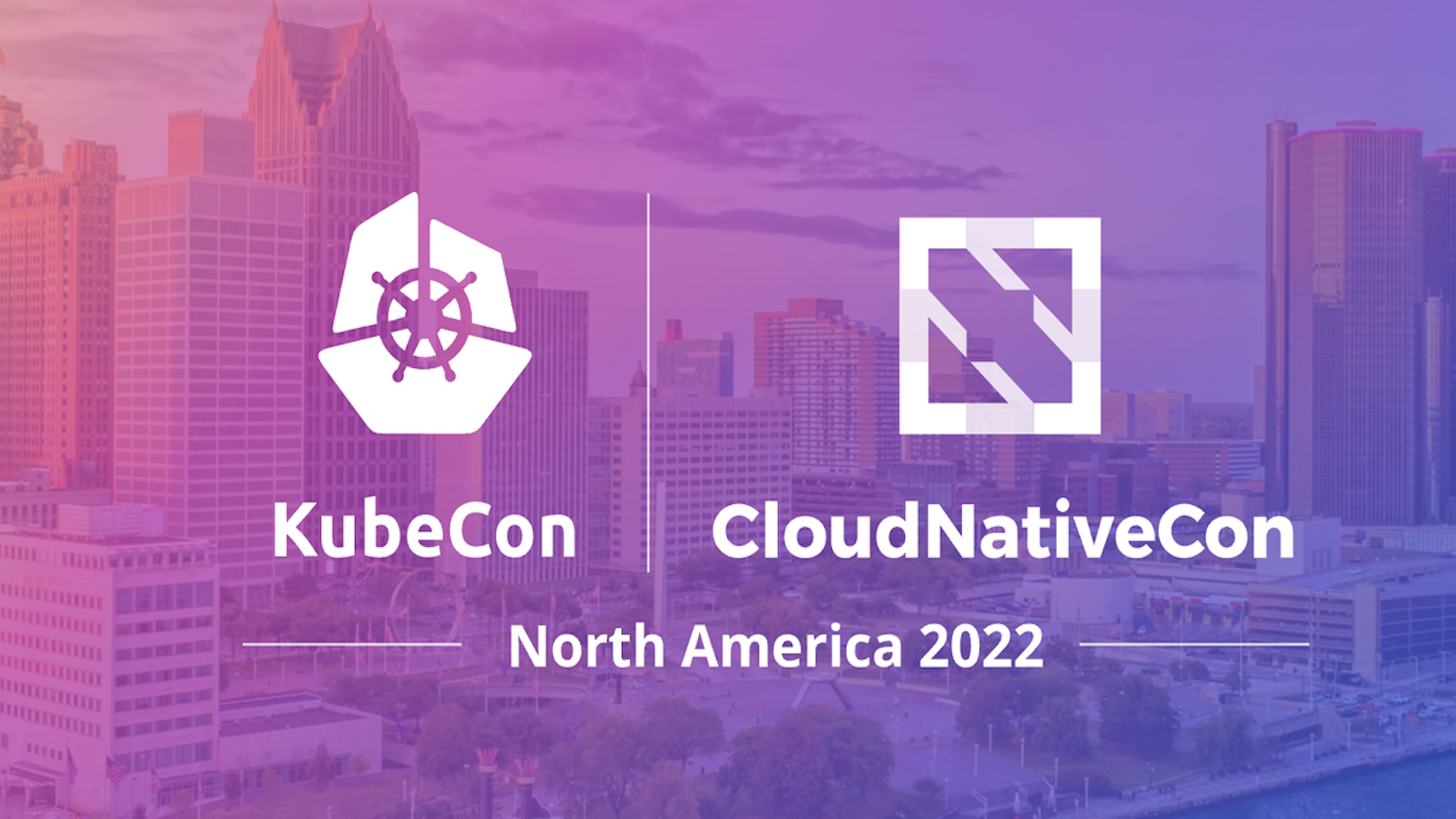 In 2016's run-up to KubeCon, theCUBE asked "Is Kubernetes ready for prime time?" Seven years later, as the cloud-native ecosystem gears up for KubeCon + CloudNativeCon NA 2022, Kubernetes has conquered prime time and exploded across the enterprise IT landscape.
During this year's conference in October, the question will be: Can Kubernetes be managed securely and cost effectively at scale?
"At scale cloud-native is going to be the most important theme," Madhura Maskasky, co-founder and vice president of product at Platform9 Systems Inc., told theCUBE industry analyst John Furrier in a pre-KubeCon CUBE Conversation. "Declarative automation, automation at scale, governance at scale, these are going to be top of the mind for both developers and ops teams."
TheCUBE, SiliconANGLE Media's livestreaming studio, will be live at KubeCon + CloudNativeCon NA 2022 from Oct. 26–28.
"We'll be there, covering it like a blanket like we always do from day one," stated Furrier, who will once again be reporting live from the show with fellow analyst Lisa Martin.
As a founding member of the community, Furrier was one of the first industry insiders to recognize the potential of Kubernetes. Over the years, he has shared his depth of knowledge on open-source technology and the cloud-native ecosystem with theCUBE community through extensive analyses and interviews. (* Disclosure below.)
Kubernetes has become central to enterprise cloud strategy
Global corporations Amazon Web Services, Cisco and Intel have eclipsed early open-source evangelists in the event sponsor list, marking how much the cloud-native ecosystem has changed in the past couple of years.
"Kubernetes has grown from a niche technology to something so utterly ubiquitous that folks don't even know they are using technologies built on it," said Chris Aniszczyk, chief technology officer of the Cloud Native Computing Foundation, in a quote from the 2021 CNCF survey.
Aniszczyk compared the pervasiveness of Kubernetes to that of Linux in that it forms an indispensable, but invisible, part of the technologies on which modern society operates.
According to the survey, there are now 5.6 million developers using Kubernetes based across every area of the globe. This is a 67% increase from a year ago, and the growth has been most prominent in large organizations, which are now more likely to use Kubernetes than smaller companies.
"If you're interested in enterprise IT infrastructure, Kubernetes should be your technology of choice, and KubeCon is the place to be," stated industry analyst Jason Bloomberg, founder and president of Intellyx LLC.
Hands-on gives way to under-the-hood as developers seek out ways to make life easier
KubeCon + CloudNativeCon NA 2022 is expected to bring announcements of new tools to fill some of the last remaining white spaces in the cloud-native tool universe. But, as developers face an escalation in complexity caused by the increase in the number of Kubernetes nodes and clusters and the rise in the number of sites they're expected to manage, they are more likely to seek out tools and upgrades designed to simplify their daily lives.
Datadog Inc.'s container usage and orchestration research found that 90% of Kubernetes users leverage cloud-managed solutions, while 79% of respondents to the 2021 CNCF survey were using certified Kubernetes hosted platforms.
"Adding more tooling that covers white space is great, but introducing abilities that let you better manage what you have today is probably, absolutely top of the mind," Maskasky stated. "It comes down to what's going to help me do my job easier, better, faster, at lower cost."
Have an IT problem? The CNCF ecosystem will help solve it
The rise in enterprise Kubernetes adoption has fueled a parallel growth in open-source observability solutions, as companies struggle to maintain visibility over the dispersed computing environment. KubeCon + CloudNativeCon NA 2022 will be the year that these tools reach a new level, according to Maskasky.
"Gone are the times of just running your Prometheus at individual cluster level," she said. "Now you need a solution that operates at this massive scale across different distributions and your edge locations. So, it's taking those same problems but taking them to that next order of management."
Prometheus is just one of the hundreds of Kubernetes tools available to developers and maintained by the open-source community. The CNCF has a list of over 250 Kubernetes Certified Service Providers offering support to new members of the ecosystem. As Kubernetes entrenches itself in mainstream enterprise IT, more organizations are moving up the cloud-native stack and using Kubernetes application programming interfaces. This is evidenced by an increase in adoption of runtime containers. Between 2020 and 2021, Datadog saw an increase of 500% in containerized companies using containerd. This is an organic growth based on a community that delivers answers to problems it needs solved.
"We don't force things," Aniszczyk told theCUBE in 2020. "We want our community of end users and vendors to decide which technology is best in the long term, and we support that."
Thousands of members of the diverse CNCF ecosystem will be gathering in Detroit from Oct. 24-28 to share knowledge, form new collaborations and expand old ones. Join theCUBE as we interview end users, entrepreneurs, engineers and executives and provide the enterprise community with an insider's view of all the happenings during KubeCon + CloudNativeCon NA 2022.
TheCUBE event livestream
Don't miss theCUBE's coverage of the KubeCon + CloudNativeCon NA event, from Oct. 26-28. Plus, you can watch theCUBE's event coverage on-demand after the live event.
How to watch theCUBE interviews
We offer you various ways to watch theCUBE's coverage of the KubeCon + CloudNativeCon NA event, including theCUBE's dedicated website and YouTube channel. You can also get all the coverage from this year's events on SiliconANGLE.
TheCUBE Insights podcast
SiliconANGLE also has podcasts available of archived interview sessions, available on iTunes, Stitcher and Spotify, which you can enjoy while on the go.
SiliconANGLE also has analyst deep dives in our Breaking Analysis podcast, available on iTunes, Stitcher and Spotify.
Guests
Stay tuned for a complete list of expert guests to appear on theCUBE during the KubeCon + CloudNativeCon NA event.
(* Disclosure: TheCUBE is a paid media partner for KubeCon + CloudNativeCon NA 2022. Neither Red Hat, Cloud Native Computing Foundation, the main sponsors for theCUBE's event coverage, nor other sponsors have editorial control over content on theCUBE or SiliconANGLE.)
Image: SiliconANGLE
---
Show your support for our mission by joining our Cube Club and Cube Event Community of experts. Join the community that includes Amazon Web Services and Amazon.com CEO Andy Jassy, Dell Technologies founder and CEO Michael Dell, Intel CEO Pat Gelsinger and many more luminaries and experts.