[ad_1]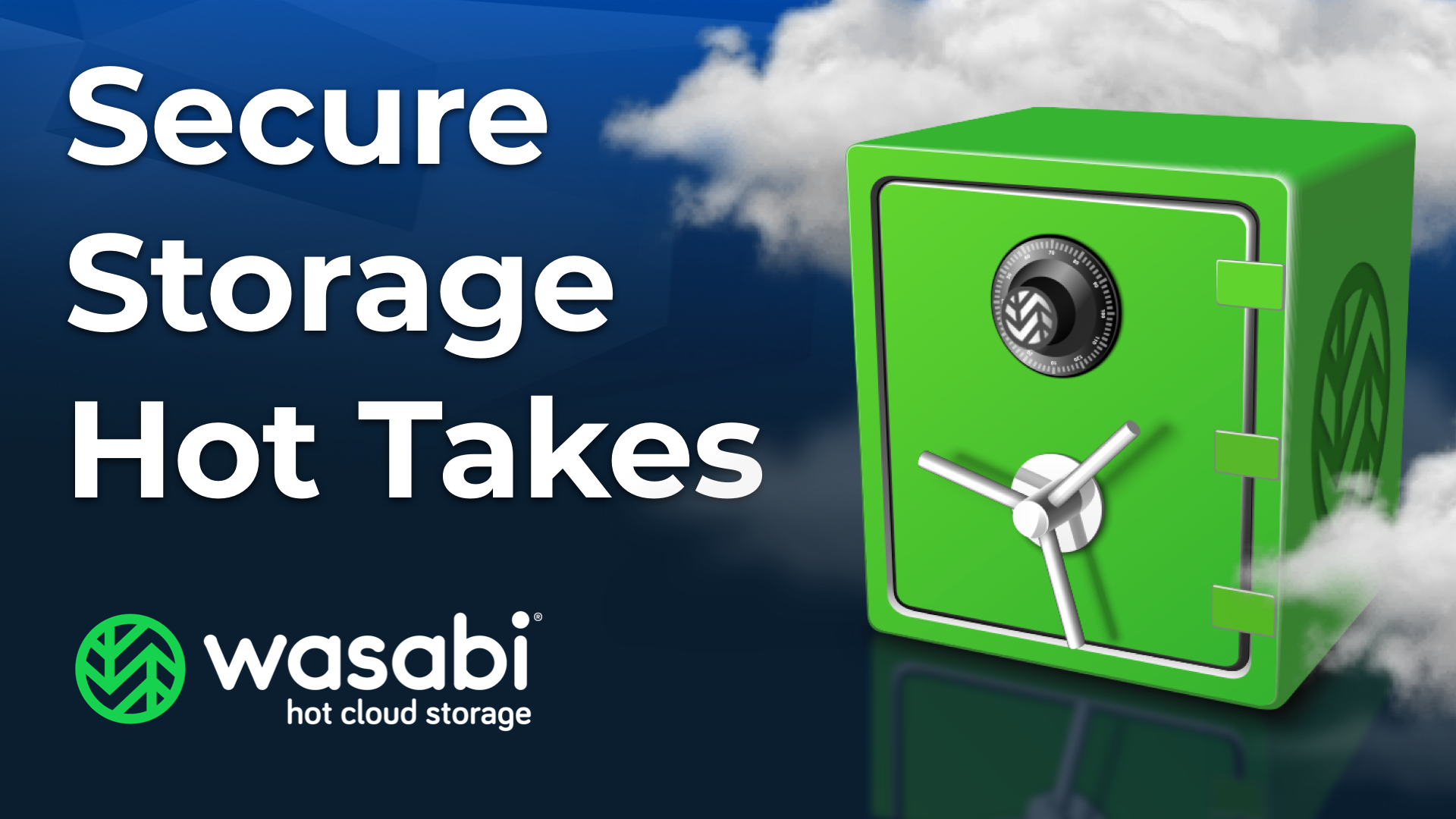 When companies seek out cloud storage solutions, they need more than a black box in which to put data and forget about it. The demands of a modern, digital workplace mean that data storage has to be secure, accessible, and preferably not too expensive.
However, in a twist on the adage of "choose two: good, fast or cheap," chief information security officers end up opting for the security and accessibility offered by big cloud providers, but get burned on cost.
"Across 50 of the top public software companies currently utilizing cloud infrastructure, an estimated $100B of market value is being lost among them due to cloud impact on margin," stated Sarah Wang and Martin Casado in the Andreessen Horowitz study "The Cost of Cloud, a Trillion Dollar Paradox."
In their study, Wang and Casado looked into ways to remove the burden of cloud costs — but there is no examination into the possibility that cloud could fulfill all three demands to be secure, high-performance and cost-effective. 
In a special broadcast on July 12, theCUBE, SiliconANGLE Media's livestreaming studio, invites cloud storage experts and users to discuss the confluence of data security and data storage during the "Secure Storage Hot Takes" event. Kicking off the event with a session on "Data Protection, Security and Data Sovereignty" will be David Friend, co-founder, president and chief executive officer of Wasabi Technologies Inc.
"Right now, you have … these artificial tiers that Amazon, Google and Microsoft have made to try to protect their high-price spread," Friend said during an interview with theCUBE. "Wasabi is faster than the fastest of them and it's cheaper than the cheapest of them, so why do you need all these silly things in the middle?"
Security, simplicity, predictability and performance
Operating on an "all-you-can-eat" buffet principle, Wasabi offers a flat pay-as-you-go pricing structure, with no charges for the add-ons the cloud giants love to charge, such as data egress or API calls. Cloud cost savings can be wiped out in seconds by a single ransomware demand. So, Wasabi has incorporated immutable buckets and support for AWS S3 Object Lock data protection to make sure sensitive data stays secure and compliant.
Acknowledging the company's valid challenge to the hyperscalers, International Data Corp. named Wasabi one of the companies "Who Shaped the Year" in its July 2021 "Worldwide Public Cloud Infrastructure-as-a-Service Market Shares, 2020″ report.
"Wasabi is an increasingly important player in the public cloud IaaS market and one of the few vendors that have successfully broken into the IaaS market within the past three to four years," the report stated.
The company's differentiator is that it sticks to doing what it does best and nothing else, according to Wasabi's director of product marketing, Drew Schlussel, who spoke with theCUBE during the recent VeeamON event.
"We're not trying to be everything to everyone; we're trying to be one thing, executed very well, for a specific set of users and use cases," he said.
After tripling its customer base from 5,000 to 15,000 in 2019, Wasabi raised $30 million in May 2020, followed by an additional $112 million in April 2021. With total funding of $341.4 million, the company showed a 200% year-over-year growth to reach $54 million in revenue in 2021 and now has 23,000 customers, according to data collected by GetLatka.
"Positioning object storage as an endpoint for other products – Veeam Backup with Wasabi, for example, has over 2,000 customers alone – is fueling growth in the company," stated James Sanders, research analyst, cloud and managed services transformation at 451 Research, part of S&P Global Market Intelligence, in a market insight report. "The storage-as-a-utility stance appears to be winning hearts and minds, as the singular focus of the firm eliminates the specter of future competition with technology partners."
Cheap and comprehensive cloud data security
One use case highlighted by Wasabi is The Hotchkiss School, an independent coeducational institution in Connecticut whose campus covers 500 acres and includes a working farm. The school chose Wasabi because it is cost-effective and secure, according to the school's director of information technology services, Kevin Warenda.
"Data security is such a high-value need because schools are being targeted for things like ransomware now more than ever. It's not really if an attack happens anymore; it's when," Warenda said. "Because it is cost-effective and high-performing, we don't have to choose between what's more important in terms of the data we're backing up – we can send it all to Wasabi. In that sense, Wasabi has enabled us to fully protect our environment."
TheCUBE's livestream of the 'Secure Storage Hot Takes' event
The "Secure Storage Hot Takes" event is a special virtual livestream from theCUBE and Wasabi Technologies. You can register for free here to access the live event. Plus, you can watch theCUBE's event coverage on-demand after the live event.
How to watch theCUBE interviews
We offer you various ways to watch the live coverage of "Secure Storage Hot Takes" event, including theCUBE's dedicated website and YouTube channel. You can also get all the coverage from this year's events on SiliconANGLE.
TheCUBE Insights podcast
SiliconANGLE also has podcasts available of archived interview sessions, available on iTunes, Stitcher and Spotify, which you can enjoy while on the go.
SiliconANGLE also has analyst deep dives in our Breaking Analysis podcast, available on iTunes, Stitcher and Spotify.
Guests
Guests who will be interviewed by theCUBE during the "Secure Storage Hot Takes" event include Wasabi's David Friend, chief executive officer, and Drew Schlussel, senior director of product marketing, as well as Kevin Warenda, director of information technology services at The Hotchkiss School.
(* Disclosure: TheCUBE is a paid media partner for the "Secure Storage Hot Takes" event. Neither Wasabi Technologies Inc., the sponsor of theCUBE's event coverage, nor other sponsors have editorial control over content on theCUBE or SiliconANGLE.)
Image: Wasabi Technologies Inc.
---
Show your support for our mission by joining our Cube Club and Cube Event Community of experts. Join the community that includes Amazon Web Services and Amazon.com CEO Andy Jassy, Dell Technologies founder and CEO Michael Dell, Intel CEO Pat Gelsinger and many more luminaries and experts.
[ad_2]

Source link