[ad_1]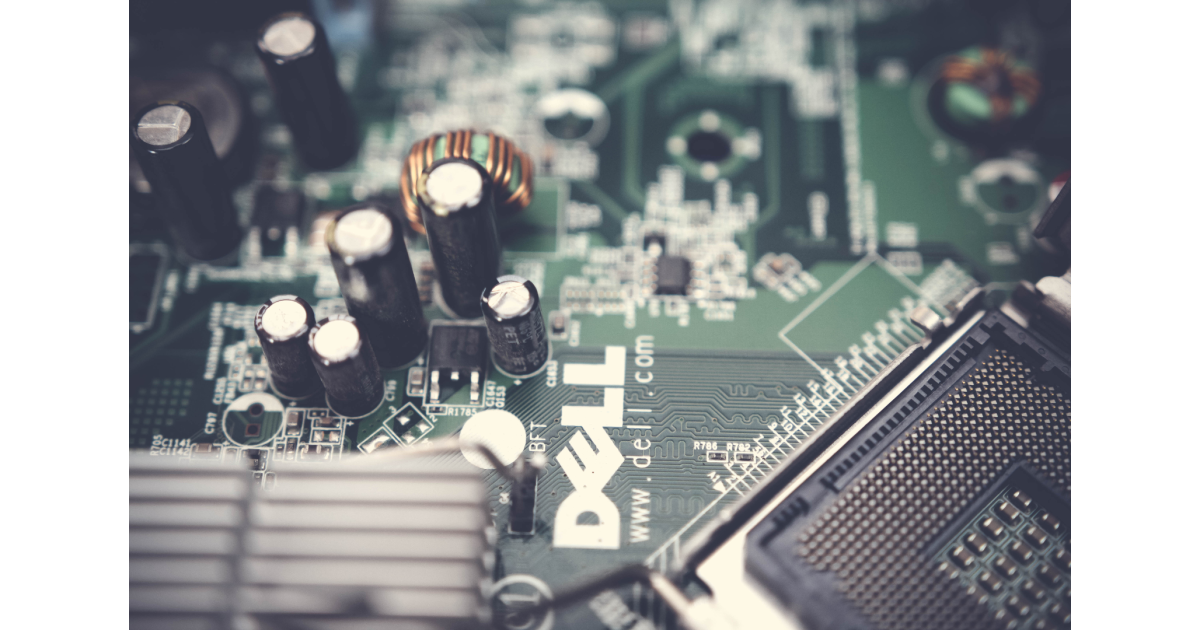 In the continued evolution of the cybersecurity landscape, there is trust and zero-trust. Both need to be carefully integrated into compute infrastructure to ensure data protection and cyber resilience.
Zero-trust dictates that users inside or outside an organization must be authenticated before system access is granted. This has become a key element in building a trusted infrastructure that combines permissioned users with validated software and hardware protections to leverage data in on-premises or cloud environments with confidence.
To shed new light on building cybersecurity in the enterprise, Dell Technologies Inc. is teaming up with theCUBE, SiliconANGLE Media's livestreaming studio, to present "A Blueprint for Trusted Infrastructure" on Sept. 20. The broadcast will feature interviews with Dell cybersecurity executives Rob Emsley, Peter Gerr, Steve Kenniston and Parasar Kodati, who will explore the critical role that trusted infrastructure plays in the development of security strategies and describe the actions that organizations can take to become more resilient. (* Disclosure below.)
"Cyber resilience is top of mind, and robust solutions are required," said Dave Vellante, industry analyst for theCUBE, in an analysis of the cybersecurity market. "It's common, of course, for backup and recovery vendors to focus their solutions on the backup corpus because that is often a prime hacker target. We believe there is an opportunity to expand the scope from just the backup corpus to all data in a more comprehensive data management strategy."
Balancing protection and recovery
What this data management strategy should look like has been the focus of Dell's approach in crafting cyber resilient infrastructure. The company believes that current security challenges require a different mindset, one that realizes attacks will still penetrate the environment. Instead, Dell defines resilience as a balance of detection, protection, response, and recovery to minimize data loss or business disruption.
This philosophy can be seen in the company's recent activity surrounding its product portfolio. In December, Dell teamed up with Amazon Web Services Inc. to deliver an air-gapped cyber vault that can isolate and recover data from the inevitable ransomware attack.
The release of Dell's PowerMaxOS 10 software in July was accompanied by cybersecurity features designed to support a zero-trust architecture. "We're adding more advanced cyber resiliency capabilities while enhancing business continuity and disaster recovery to help our customers identify, prevent, detect, and recover from these threats," said Ben Jastrab, director of Storage Product Marketing for Dell, at the time of the announcement.
Recovery from cyberattacks
One of the key drivers behind Dell's cybersecurity approach is APEX, the company's infrastructure-as-a-service portfolio. The APEX solution enables enterprises to scale on demand and provision rapidly across multicloud platforms.
The launch in May of APEX Cyber Recovery Services highlighted the firm's intent to deliver a cloud experience that can simplify recovery from cyberattacks. Dell's role is to manage daily cyber recovery vault operations while supporting data restoration.
The town of Gilbert, the fifth largest municipality in Arizona, offers an example of how Dell is assisting users with data protection and recovery plans. By using Dell Cyber Recovery Vault and CyberSense to scan data from backup, the town's IT administrators are embracing an air-gap solution in the event of a ransomware attack.
"The reality is that you're likely to see some type of cyber event, so you better be prepared for it because it's not a matter of if, it's a matter of when," said Tony Bryson, chief information security officer for the town of Gilbert, in a recent interview with theCUBE. "What APEX and Dell Cyber Recovery Vault provide gives us the elasticity we need as a small organization to expand quickly and deal with our internal data concerns. It could be a game changer for us as a town."
TheCUBE event livestream
Don't miss theCUBE's coverage of the "A Blueprint for Trusted Infrastructure" event on Sept. 20 to gain practical insights into the ways your company can gain better ROI on its analytics investments by introducing data skills across the workforce. Plus, you can watch theCUBE's event coverage on-demand after the live event.
How to watch theCUBE interviews
We offer you various ways to watch theCUBE's coverage of the "A Blueprint for Trusted Infrastructure" event, including theCUBE's dedicated website and YouTube channel. You can also get all the coverage from this year's events on SiliconANGLE.
TheCUBE Insights podcast
SiliconANGLE also has podcasts available of archived interview sessions, available on iTunes, Stitcher and Spotify, which you can enjoy while on the go.
SiliconANGLE also has analyst deep dives in our Breaking Analysis podcast, available on iTunes, Stitcher and Spotify.
Guests
During the "A Blueprint for Trusted Infrastructure" event, theCUBE analysts will talk with Dell's Pete Gerr, senior consultant of cybersecurity and resiliency marketing; Steve Kenniston, senior cybersecurity consultant; Parasar Kodati, senior consultant of ISG product marketing; and Rob Emsley, head of data protection and cybersecurity marketing.
(* Disclosure: TheCUBE is a paid media partner for the "A Blueprint for Trusted Infrastructure" event. Neither Dell Technologies Inc., the sponsor of theCUBE's event coverage, nor other sponsors have editorial control over content on theCUBE or SiliconANGLE.)
Image: Pok Rie / Pexels
---
Show your support for our mission by joining our Cube Club and Cube Event Community of experts. Join the community that includes Amazon Web Services and Amazon.com CEO Andy Jassy, Dell Technologies founder and CEO Michael Dell, Intel CEO Pat Gelsinger and many more luminaries and experts.
[ad_2]

Source link