Since 2017, manufacturers have had to prove a vehicle's emissions on the road as well as in the lab
The EU's new emissions proposals have drawn industry-wide ire, even from green transport groups
Tightening emissions are a fact of life if you sell cars into the European Union. But car companies are currently spitting feathers over the EU's latest plan to cut pollutants from new cars, both ICE and electric, that will be known as Euro 7. 
The manufacturers are attacking the proposals from all sides, calling them costly, unnecessary and impossible to implement between now and the (very tight) proposed start date from 1 July 2025 for new cars and light vans.
On the other hand, the European Commission says it has "thoroughly analysed" the impact in terms of affordability and reckons the chosen path "will not require redesign of vehicles, but compliance can be achieved with currently used technologies for emission controls and recalibration". 
The Commission estimates an additional cost of between €90 and €150 (£79 and £131) on top the price of a new car and van, down from the original proposal that would have added €304 (£266).
In fact, green transport groups are also furious. "The proposals for cars are so weak, the auto industry might have drafted them themselves," European lobby group Transport & Environment said in a statement.
So what gives? The extra cost is unwanted right now as all cars get more expensive, but car makers have been coping with additional regulation costs for years while at the same time improving and taking the cost out of existing technologies. So why the strong chorus of disapproval this time?
The Euro 7 burden has undoubtedly fallen much more heavily on heavy trucks and buses, due in part to the fact they're judged to be in use a lot longer than cars and vans. That is where a lot of the anger stems from, particularly from European automotive lobby group the ACEA, which represents large truck makers as well as car manufacturers. But here we will focus on cars and vans – by far the biggest markets.
One thing that stands out clearly is that, for petrol cars at least, the emissions levels are pretty much exactly the same as Euro 6, which were first required back in September 2014.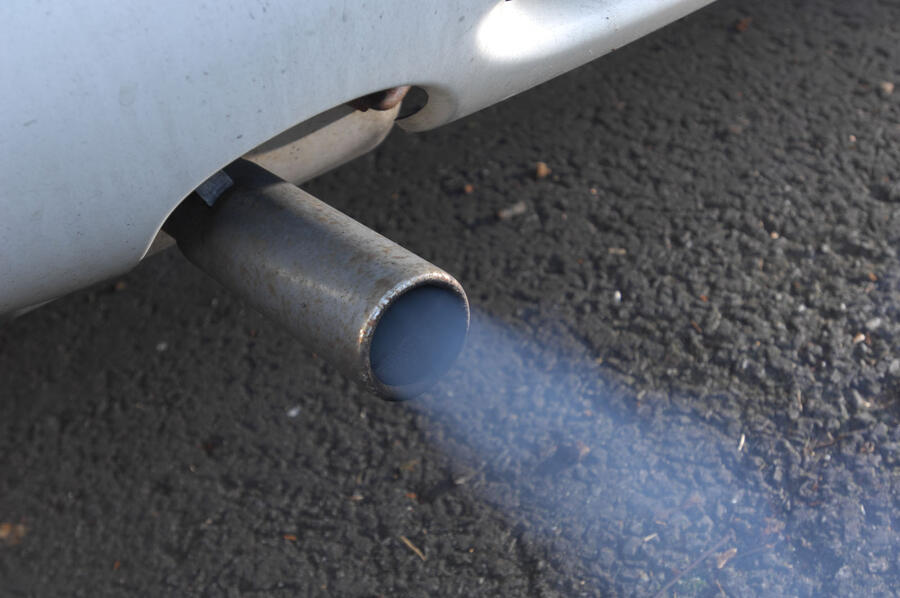 The European Commission has instead proposed (it's yet to be ratified) bringing diesels to the same level, which it claims will reduce the regulatory burden on car makers by working to the same tailpipe limits.
NOx emissions for diesels come down from 80mg/km to 60mg/km. The petrol-only tailpipe emissions – hydrocarbons and non-methane hydrocarbons – stay the same.
Carbon monoxide levels meanwhile are set at 500mg/km, which is half the current figure for petrol cars and the same for diesels.
Sounds doable, right? One problem is the harmonisation for vans. Under Euro 6, so-called N1 vans (with a mass under 3500kg) were split into three weight categories, with the heaviest allowed to emit more. Under the Euro 7 proposals, cars and light vans are essentially the same, with a small leeway for vans with a power-to-mass ratio of less than 47bhp per tonne (on the assumption that lower-powered vans have to work harder).
"The harmonisation of the legislation for passenger cars and light commercial vehicles means that light commercial vehicles are doubly affected by the tightening of legislation," the German automotive lobby association the VDA said in a statement. "The target limits are on the edge of what is technologically feasible." 
Then there's the emissions budget, which gives a maximum output for all these pollutants in a 10km (6.2-mile) trip. Ever since the Real Driving Emissions (RDE) element was introduced in 2017 in the aftermath of Dieselgate, vehicles have had to prove their emissions not just in a laboratory but on the road too. This forced car makers to toughen up their NOx compliance in particular. 
The 10km loop shouldn't be difficult in theory, because the limit is the per-kilometer figure for pollutants tenfold, but this has to include cold starts and be repeatable over the course of the life of the car, given as eight years or 160,000km, up from five years and 100,000km now. There's also an additional lifetime up to 200,000km or 10 years, where they can bust the limits by 20%.
So there's an increased longevity window in which the car should be Euro 7-compliant, which shouldn't be a problem for car makers, and no one so far has specifically complained about that.
But the ACEA and its president, BMW CEO Oliver Zipse, did get cross about the fact Euro 7 "focuses on extreme driving conditions that have hardly any real-life relevance." This is in reference to the test conditions. For example, the ambient temperature has changed from 0-30deg C to 0-35deg C, while the "extended" conditions drops from -7deg C to -10deg C and rises to 45deg C. Emissions are allowed to rise in these extended periods by a factor of 1.6.
This is tough but likely achievable with minimal tweaks to existing emissions-control systems.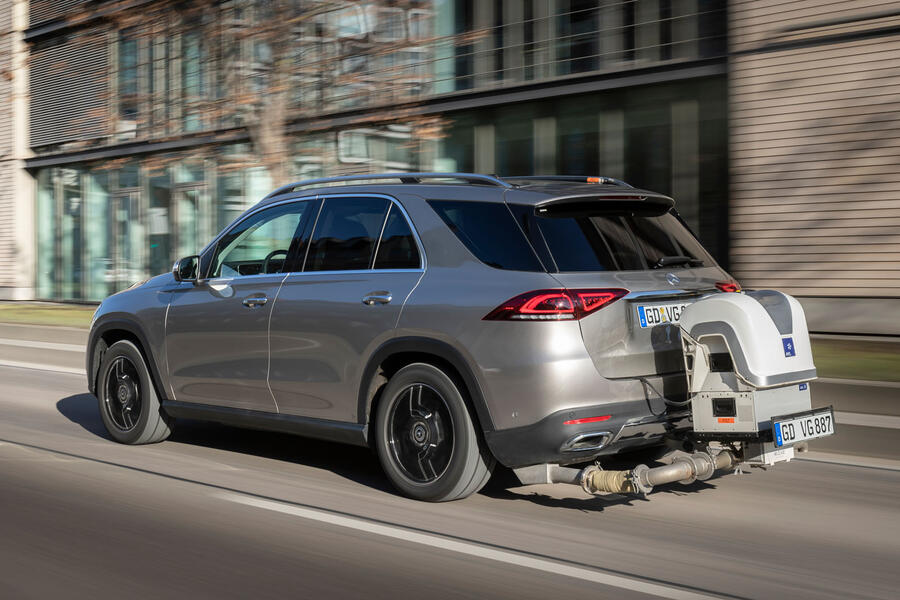 One possible explanation for the anger is that car makers half expected to be let off Euro 7 altogether, given the shift to electric and the European Parliament's recent ratification of the proposed ICE ban in 2035. 
"From an industry perspective, we don't need EU7, as it will be drawing resources we should be spending on electrification," Stellantis CEO Carlos Tavares said at the recent Paris motor show. "Why use scarce resources for something for a short period of time?"
Ford, the only major car maker to publicly decry the new regulations, was similarly cross. "We should not be diverting resources to yesterday's technology and invest in zero-emission instead," Ford's European head of its Model E electric division, Martin Sander, said in a statement.
Car makers admit they're a spent force in terms of lobbying the EU. "Since Dieselgate, nobody likes us. We aren't heard any more. Thanks to our German friends for that," a senior automotive engineer told Autocar on the condition of anonymity.
The proposals to set particle-emissions targets for both brakes and tyres are interesting in that they apply to EVs as well, but they won't trouble car makers too much. The burden of developing new brake pads and low abrasion tyres will fall to suppliers, who will welcome the extra business (suppliers are often the big winners when emissions are tightened). The extra cost will be unwelcome, but it's at least a cost that everyone pays.
The increased scrutiny could be a major source of worry, including the requirement to store and download historical information using on board monitoring (OBM) systems that also can warn the driver if emissions levels have increased for any reason. 
There might also be anger at the proposal for a 'Euro 7G' category for plug-in hybrids that would enforce geofenced running of the car in electric-only mode in certain situations, warning users that they need to charge if the battery is low. We don't know yet the details of this, including whether it will apply to all PHEVs, but if does (and it's agreed), the intrusion for customers could be enough to kill the drivetrain and its usefulness – especially for premium brands aiming to offer a low-CO2 vehicle requiring little change in customers' driving habits.
The test now for car makers and lobby groups (but not the UK industry's lobby group, the SMMT, given that we've left the EU and thereby lost our voice) is to press their case that the shift to electric is happening at such a rate that the overall improvement in air quality is so great so as not to need further emissions tightening.
We will keep a close eye on the results.
[ad_2]

Source link