Deus Vayanne luxury hypercar sits on new WAE EV-R platform
UK engineering firm's new EV-R skateboard platform opens the door to low-volume sports cars
Williams Advanced Engineering (WAE) has applied its wealth of motorsport and supercar engineering experience to develop a new performance-oriented electric-vehicle platform aimed specifically at low-volume sports-car makers.
The composite skateboard-style architecture, called EV-R, is described as a lightweight, high-power and super-stiff basis for electric sports cars from niche brands that want to take advantage of the quicker and more cost-effective process of developing a car on an existing platform. 
EV-R is an alternative to the similarly conceived architecture WAE revealed in 2017. Called the FW-EVX, that was a scalable skateboard devised to show car makers a comparatively efficient means of launching electrified vehicles without going through the costly process of re-engineering existing models or developing a new, ground-up architecture
The more hardcore EV-R platform operates according to a similar principle and will allow the smallest and newest sports car manufacturers to enter the EV market without the need to invest on the same scale as bigger players.
One such company is Austria-based Deus, whose 2169bhp, 1475lb ft Vayanne hypercar, which could soon be declared officially the most powerful road car on sale, is set to enter production at WAE partner firm Italdesign's factory in Turin, Italy, in 2025. 
While precise details about its architecture were kept under wraps when it was revealed in New York earlier this year, it has now been confirmed that it will use the EV-R platform, as WAE details the new hardware at this year's Cenex low-carbon vehicle show at Millbrook.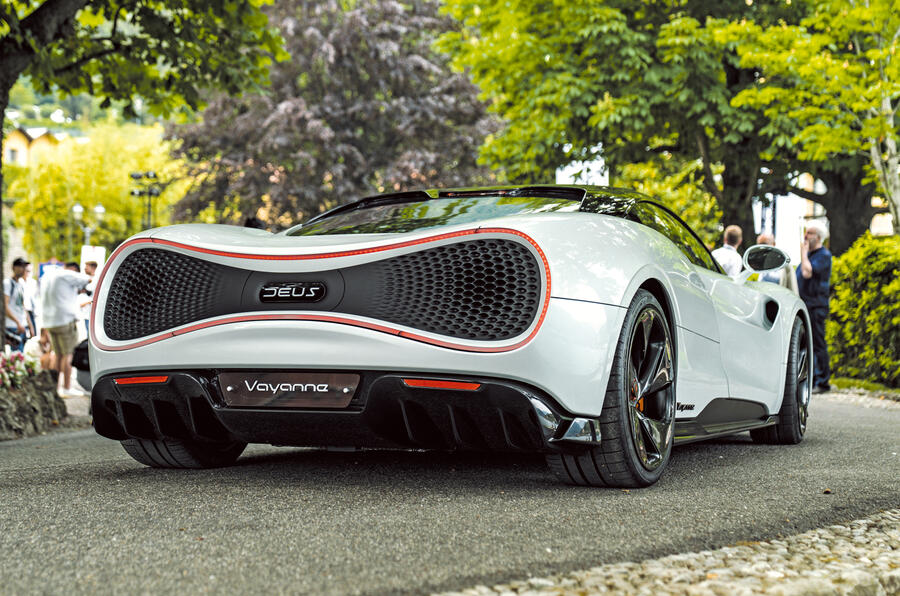 In this luxury-focused hypercar application, the EV-R structure is equipped with a motor on each axle for four-wheel drive, to propel the Vayanne from 0-62mph in just 1.99sec and on to 248mph. Its main appeal, however, was that it allowed the Vayanne to sit low and adopt a mid-engined-style silhouette and cabin position while prioritising long-distance refinement. 
WAE's head of strategic partnerships, Dyrr Ardash, said Deus came to WAE with a vision for an "everyday hypercar". It needed to be "ergonomically quite comfortable" and capable of "quite easily driving hundreds of kilometres and you don't get out of it feeling like you've been in a washing machine".
Ardash further explained the challenges of devising the basis of a highly strung electric supercar: "The fundamentals are not really any different. You've still got to package a propulsion system, you've still got to have a comfortable interior packaging space, the ergonomics must be right and the aerodynamics need to be class-leading.
"One of the great opportunities – certainly if you're looking at a front-engined vehicle – is that you wouldn't have a transmission tunnel, so there's more packaging space and a degree of extra flexibility with regards to cooling and thermal management.
"EVs do give you a little bit more flexibility. Modularity is probably the most important thing with regard to changing propulsion configurations."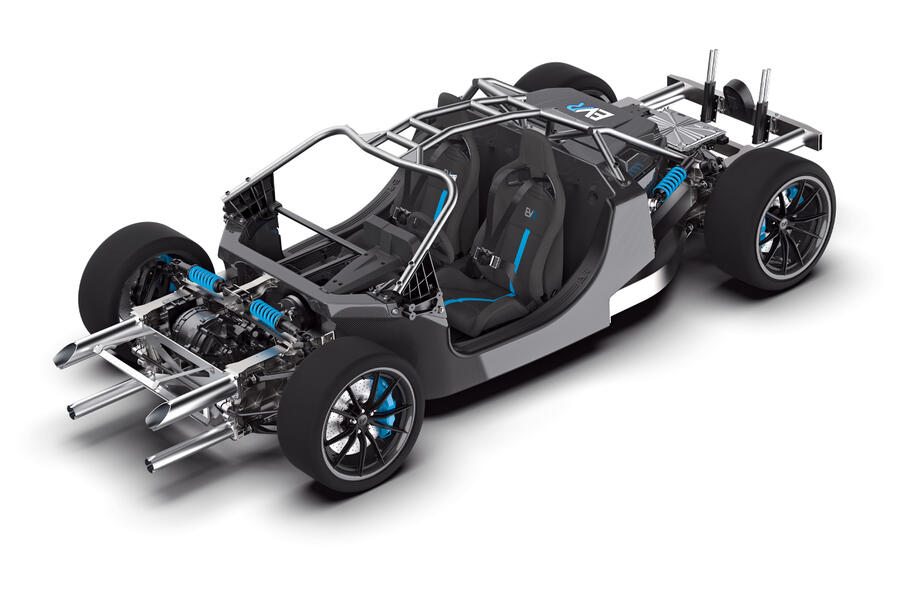 That's why the Vayanne can take advantage of a stacked battery pack behind the seats, and that provides optimum weight distribution for enhanced dynamic agility.
Away from the supercar segment, and separate from any other low-volume supercar brands who have designs on the EV-R platform, Ardash suggested that there's potential for technology from cars like the Vayanne to trickle down into more mainstream propositions, citing cell technology, battery management software and sustainability to enhance production methods. 
He suggested that, beyond outright speed and performance, one priority for WAE's engineers is battery longevity, to ensure "consistency of performance" for as long as possible during the pack's life cycle, which is particularly important not only from a sustainability standpoint but also because the real-world application of solid state technology is "a number of years away". 
It's a shared solution
The benefits of platform-sharing for mainstream car manufacturers are self-evident and undeniable: quicker development times per model, cheaper production costs and streamlined aftersales practices, to name a few. 
However, for a low-volume firm such as Deus (or any other of WAE's partner companies) a modular solution like the EV-R architecture is nothing short of a lifeline. The cost of developing a competitive, reliable, safe and future-proof vehicle architecture is so prohibitively great that no doubt many ambitious brands have fallen at the first hurdle in attempting to take their flagship sports cars to market. 
By offering them access to one that can facilitate such colossal power figures and performance statistics, WAE is in effect inviting the rebirth of the little-known Goliath-baiting supercar.
[ad_2]

Source link